When looking at drones for beginners, we wanted something that had a lot of power but also offered video and camera function to introduce people to how fun drones can be.
A drone can be referred to as an unpiloted aircraft or space. It can also be referred to as UAV (Unmanned Aerial Vehicle). Drones are specially built in a way that it does not need any rest and it performs effectively, in as much as there is fuel in the craft. Drones could be very interesting in operating. In order to make you enjoy the existence of drones, we have put together the best drones that can be easily controlled by beginners.
Drones have become a signature of the present times; these devices are indeed shaping the world. With all the business opportunities for drone pilots, it is a perfect time to start with drones. The problem is the price tag, right? Wrong, there are great cheap drones for beginners, and this post will be all about the topic.
It must be noted that while operating a drone in a local area for the sake of having a view of the geographical area, you are expected to make sure that your drone doesn't leave your sight. By putting this into consideration, you are automatically decreasing the chances of making the drone collide with buildings or trees.
8 BEST DRONES FOR BEGINNERS
[table id=1 /]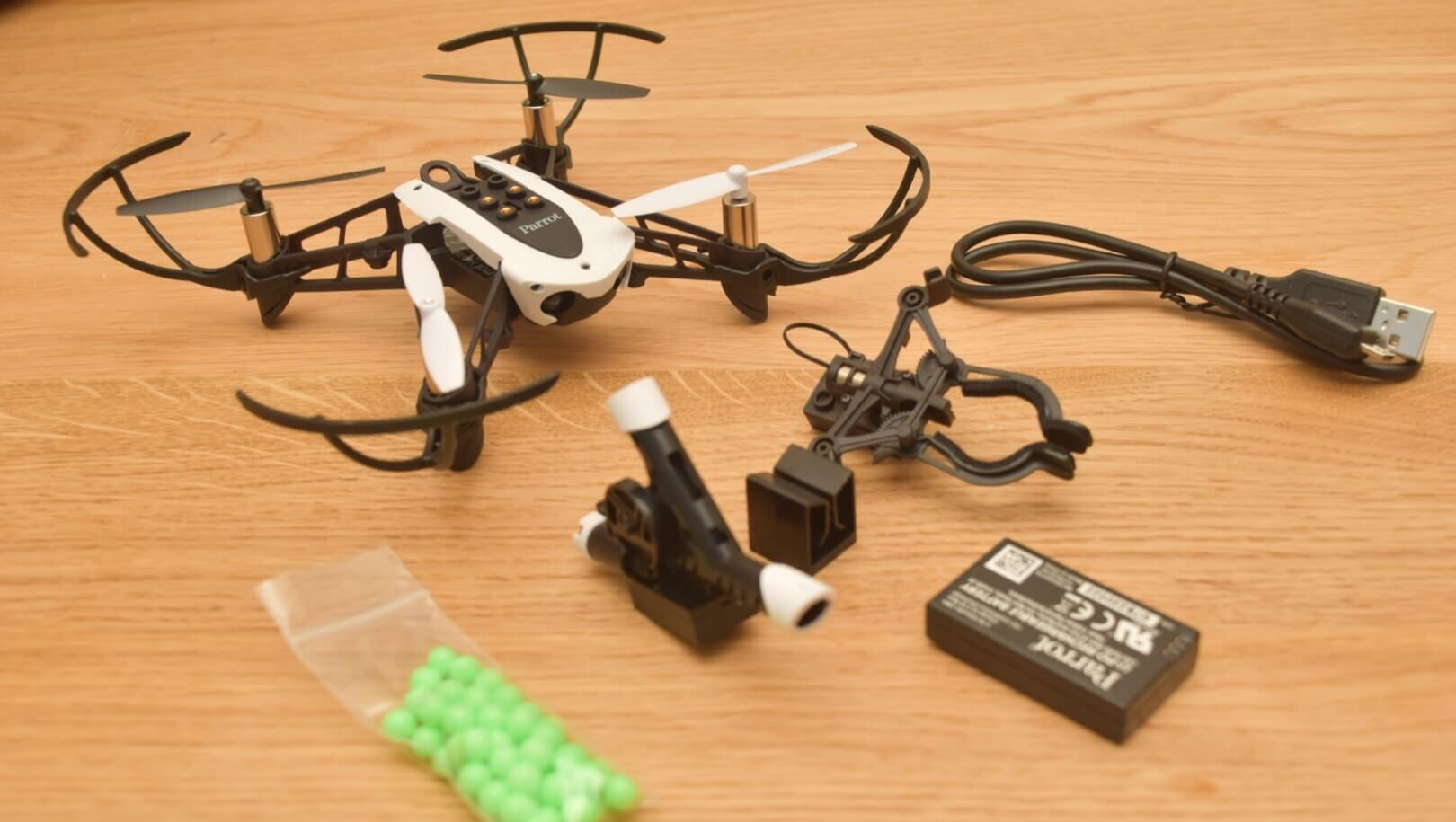 The parrot mambo quadcopter mini drone is the type which is beautifully designed for beginners beyond more than just aerial footage. If we are to consider the best drone which is advisable to be made use of on the playground and or playing around, then the parrot mambo mini drone is the best choice for consideration. The drone is a mini Quard which weigh 64g and also best for its durability. The drone is built with a cannon accessory which allows the users to fire up to 6 pellets at a target. This enables users the ammo for a competitive game.
Also, there is a claw attached to the drone. This claw is capable of picking objects that weigh up to 4g. Because of this, the drone can be considered for internal use.  The drone can be operated via the app which provide operation through a programmed virtual joystick or just by tilting the pone. The drone is almost ready for immediate movement because the prop guards and the propellers are already attached. The only requirement from the users is just to insert the battery into the drone's main body and get it charged through the charging port located at the back.
FEATURES
The drone has grabber and cannon accessories
There is Bluetooth control from a smartphone (controller is optional)
It has indoor and outdoor minidrone
Every nine minute flight requires thirty minute charge time.
It maximum speed is 5m/sec
PRICE
The parrot Mambo Quadcoper mini drone is one of the most expensive among the other drones. This is because of its functional abilities, durability and other exceptional attachment given to it for the easy and satisfaction of users. The price of the drone is below its ability.
CONCLUSION
If you are in need of a drone that is capable of encouraging and motivating you on a playground, the choice should be the Parrot Mambo Quadcoper mini drone. It is well designed to give the best experience that is meant to be embraced by every of its users.
PROS
It has great and fun accessories
It is fun and very easy to fly
It has reasonably quick charge time
It is very easy to set up for usage
CONS
The mini pellets are very easy to lose
It has a short flight time
It can lift just 4g using grabber
It doesn't function properly even when the wind is very light.
[asa2]B074TKNHWX[/asa2]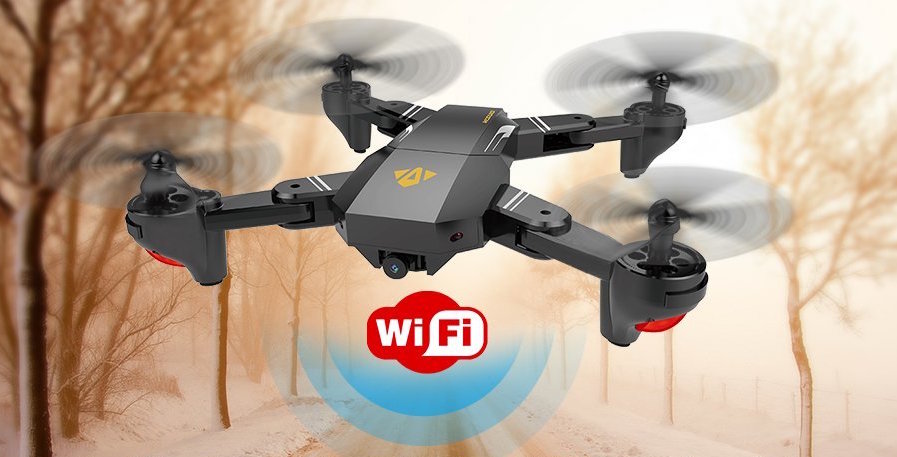 Okpow 2mp wide angle selfie drone is the unique type of drone with a fabulous picture quality weighing 699g. The OKPOW drone is built in a way that it can boasts a HD camera to capture stunning photos and 720p videos. The gadget is very simple in flying because of its non-complexity when it comes to the user getting his grips on his first drone.  The OKPOW has a standard stability in the air and ut is also spiced with advanced barometre maintaining flight altitude and also a 2.4 4CH transmitter offering easier control. The drone is specially built to allow a connection between the smartphone and the controller so as to receive real time flight imagery during the 10 minutes it's in the air. The drone is of the Aerial photography type and therefore best for HD Aerial Footage.
Okpow's camera pixel is 2.0MP while it's Recording resolution is 720P.
PACKAGE
1 * RC Quadcopter
1 * Transmitter (Mode 2)
1 * 3.7V 900mAh Li-po Battery
2 * Pair Spare Propellers
1 * USB Charger
4 * Propeller Guard
1 * Screwdriver
FEATURES
It has a Tiltable Camera that is used in Adjusting View Angle: 2.0MP 120° FOV wide angle HD camera that is capable of taking photos and record 720P videos. However, Wifi transmission system provides easy and fun FPV flight
High/low speed mode with 3D flip function which provide you cool flying experience. Also, the flying time breaks through 10 minutes.
It is with advanced barometer which is put in place so as to automatically maintain flying altitude and also support one-key takeoff/landing. With headless mode, and one-key return care free to fly.
There is an Upgraded 2.4G 4CH transmitter which aid in easy controlling. Also, the latest 6-axis flight control system, provides super stable flight
It has a Foldable design which is very portable and easy to carry. It has a high painting quality and a Unique fuselage design.
SPECIFICATIONS
Main Material: ABS
Motor type: Coreless motor
PRICE
Okpow 2mp wide angle selfie drone is at a price which is best for a quality and we'll created drone of its nature. It meets demands that beats expectations and therefore is affordable.
CONCLUSION
The okpow drone is a unique drone which is recommendable for beginners. It's control is not too technical to be handled by beginners. The language of instruction is not complex and so with this,  it is a choice for beginners.
PROS
Good for video recording
Flies for about 10 minutes effectively
CONS
Can easily crash if not used properly
It could be stressful
Charges for nothing less than sixty minutes
[asa2]B075RYRPZ9[/asa2]
Read full review about Okpow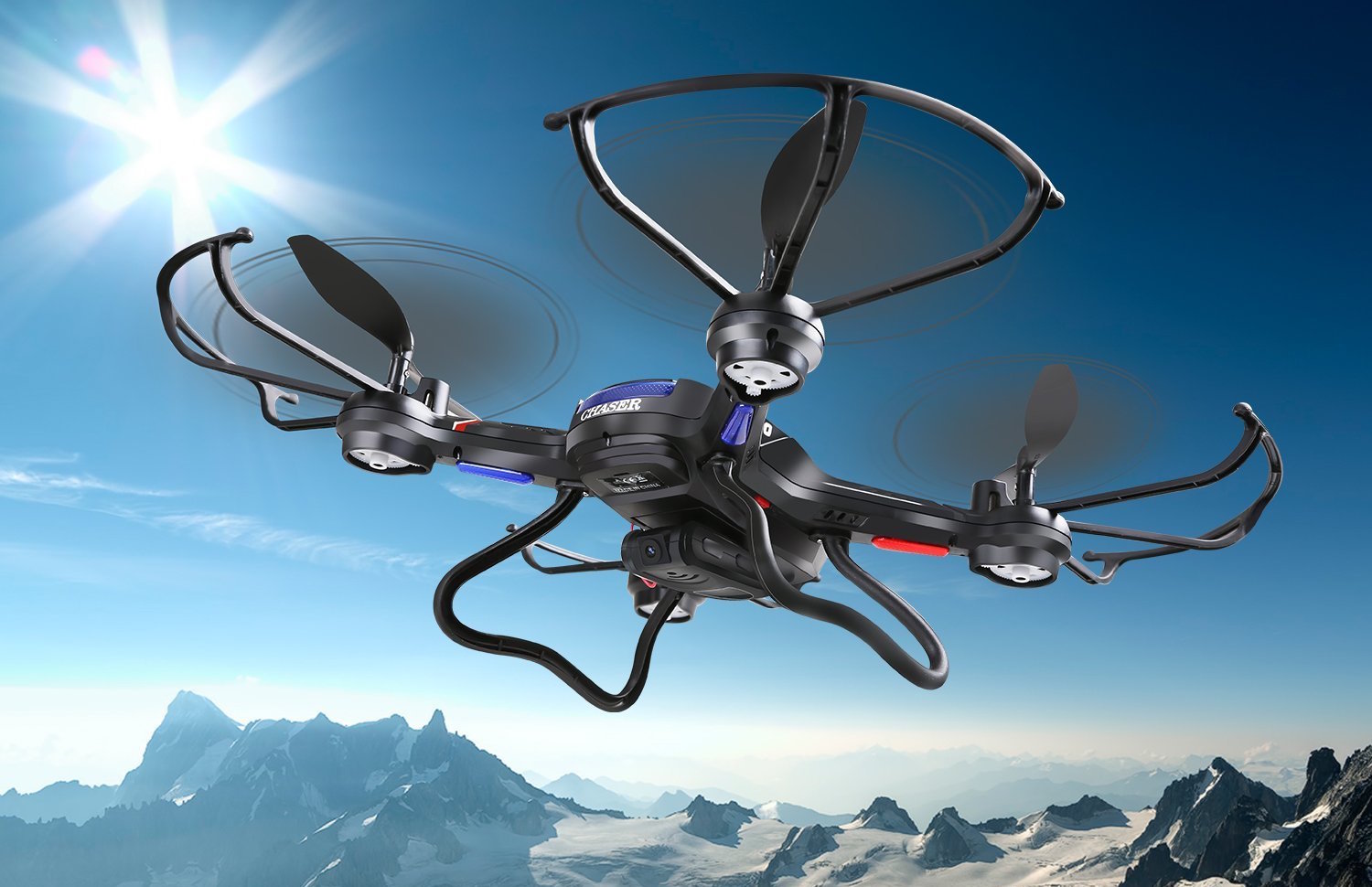 This is another special and beautiful beginners drone that is built with charming attractions to those who are interested in handling a drone and photographers whose zeal to explore and expand their professionalism. The drone is basically equipped with a key return and "Headless security system" and a 4 channel Transmitter. Exclusively, Holy Stone has A key 360°, 4-Ways Flip which is programmed to go to the left, right, forward and backward. It's purpose is to achieve a continuous Roll for perfect action and the best performance.
The drone has a remote control that has a 3.7 V 750mAh as its battery strength and  2.4GHZ as its Control Mode. The battery's run time is about seven to nine minutes. This is as a result of the fact that the battery can be charged for about eighty minutes maximum. Also, the ranging is about fifty to one hundred Meters. Due to the fact that the battery can only last for seven to ten minutes when used continuously, two batteries therefore come with the done so as to ease the unsatisfying pains of users. On the control part, the drone uses a modified manual controller which look so much like a  playstation pad but with an additional LCD screen which is attached to the front end so as to offer direct images from the drone. It has buttons and joystick like controls that will enable user to control the drone's stability, agility and sensitivity of the drone. It also helps in the aspect of switching the drone's lights and camera. The screen on its own gives help in knowing the strength of the signal available.
The drone is designed in a set to fly state. In this sense, it is capable of a takeoff right of the box. In order to achieve a perfect drone, Holy Stone comes with the some other elements, these are:
PACKAGE
The Holy Stone F181 drone
1* 2.4G remote transmitter
2* USB charging cables
2* drone batteries of 3.7V 750mAh
2* landing slides
4* rotating blades/propellers
4* protecting frames
A* screwdriver
The user manual
Considering the fact that the drone is a RTF version, the only thing required is just getting the drone's battery charged and then insert it in the battery slot which is placed on the top of the drone. Also, in getting the drone performing, users may decide to either throw the drone on air or make use of the takeoff or land button which is located in the middle of the transmitter.
Holy Stone comes with a curvature at the top. This curvature is built to help the drone cut through the air better. It also has a flashlight at the front which makes it very easy when considering using it at night. The drone is built with durable plastic. This makes it quite resistant to mild crashes.
Attached to the drone is a 2MP camera which has the ability to record videos and also take still pictures of 720p resolution. This can be sum up to 1280 X 720 pictures and Video at 30 frames. The drone comes with 2GB SD card which can be used to store the videos recorded and pictures taken. Alternatively, there is an attached flash disk at the USB drive slot.
FEATURES
4 angle rotation speeds
An Headless Security System
CONCLUSION
The Holy Stone drone is very good for beginners because of its easy access in mastering its control. Even as it is not one of the best in performance, it still help in basic handling and has encouraging structure.
PROS
Easy to control
Durability
Cheap
Perfect design
Camera that can be used for aerial photography
CONS
Unsatisfying battery
Bad charging system
Bad internal cooling system
[asa2]B00SAUAP5C[/asa2]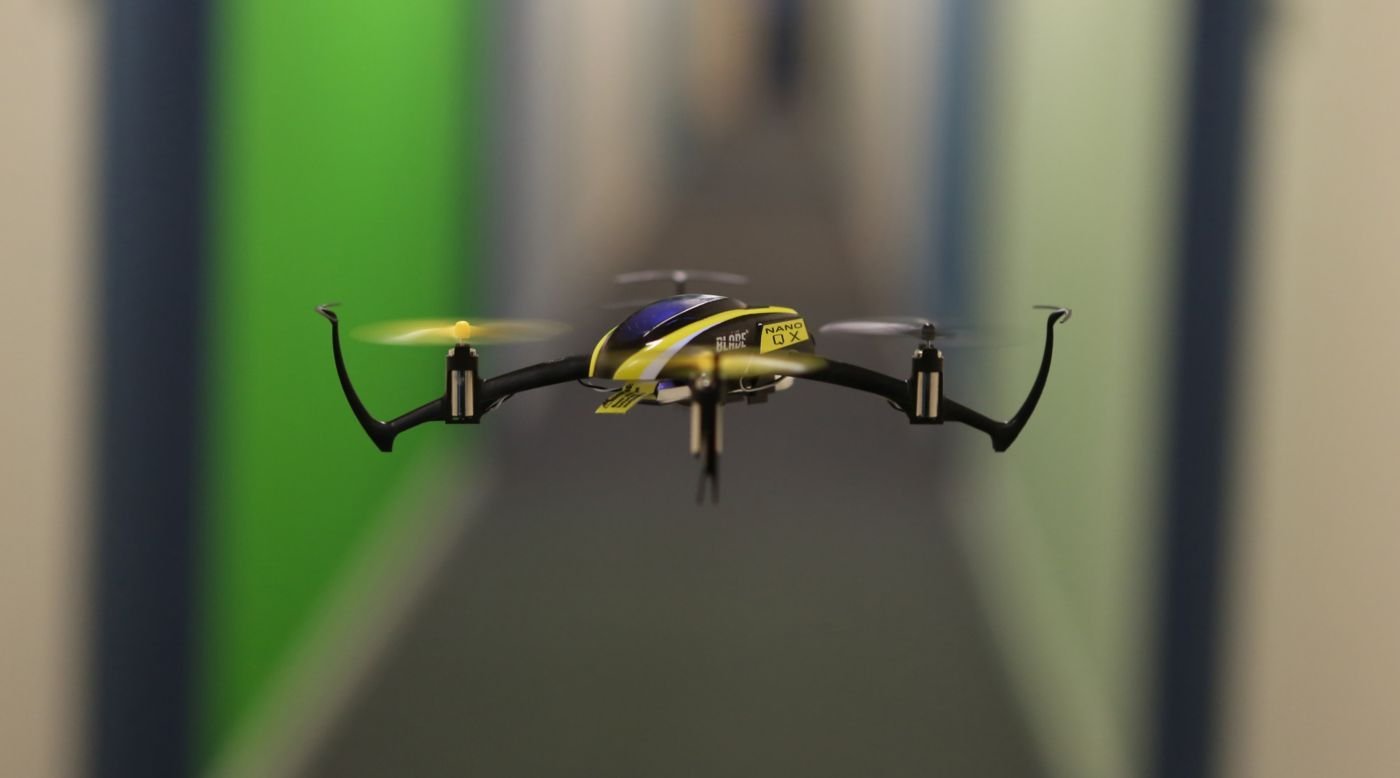 The Blade Nano RTF is a micro sized drone that is built specially the ability of a ready to fly machine which includes an outstanding firepower. This drone works on 1S batteries. This drone can't be really said to be powerful because of its featherweight design. However, it has a high speed when kicked to move. This drone is built in a way that it can resist damage to a reasonable extent. The motors and propellers are perfectly secured against external environment. The Blade Nano drone is very fast in movement and it flies aggressively. However, there is low or no stability when caught in the wind. Without the disturbance of the wind, it can fly very high.
This drone does not come with camera or any FPV capabilities, therefore, it is expected to be kept very close so as not to get it lost. It can fly for the maximum of eight minutes after it has been charged for about forty minutes. However, the flight time can be go below the mastered eight minute if the quadcopter is being flown aggressively. Considering the battery capacity, it can easily be charged with laptop through the USB plugin. This version of the quadcopter is built with a relatively standard 2.4GHz and 4-channel transmitter. In the situation whereby there is no wind, this drone can perform extraordinarily. This drone is very safe for its users it is a perfect choice for beginners with its FPV racing tendencies.
FEATURES
Can fly to maximum height
It is durably built
It has outstanding firepower
CONCLUSION
The Blade Nano RTF though with some features that are not with many other drones still have a very considerable significance especially to beginners. It creates a easy way of flying and since it doesn't have a camera attached, it prompts users to get much attached to their drones.
PROS
It has a signature SAFE technology which helps the drone to maintain its balance in the air
It is fast
It is agile
It is highly maneuverable
It is good for both beginners and experts
It is aesthetically appealing
It has a smooth aerodynamic design.
CONS
Is has a slow flight time
Battery problem
No camera
[asa2]B00SNEJA92[/asa2]

The blade Nanos QX BNF is a quadcopter which is specially built for beginners. Even though it's a small drone that weighs a half-ounce, it still can be used and enjoyed by professionals. This drone can be used in offices and home alike due to the fact that it has a small size and users are not needed to worry over having it crash into things. This is because it is well-constructed and fun. This drone is generally secured independently without a transmitter. This aspect is a matter of choice based on the fact that the Bind-N-Fly version doesn't come with a transmitter.
The SAFE system is one beautiful feature that makes the drone recommendable for beginners. There are two modes installed into the drone, the first one is the stability mode while the second one is the agility mode.  Drone for beginners, the stability mode is recommended because in this mode, the SAFE system will automatically hover the craft when control buttons are not in use. Considering the fact that the only moving parts of the quadcopter are the propellers, there is a little worry pertaining to developing much fault. The Nano QX is designed in a way that it has protection for the engine and the props.
FEATURES
Quality build
Inclusion of the SAFE system
Inclusion of the stability and agility mode
Engines and props protection
CONCLUSION
The Nano QX drone is very simple in operation and wonderful to be handled by beginners. Considering the fact that it is quite fantastic at handling crash because of the rugged body part, the drone can be used to learn the art of flying effectively.
PROS
It has a strong build quality
Quite resistant to crash damage
Can fly indoors and outdoors
It is very fast
It recharges pretty fast
CONS
The battery life is not too strong
[asa2]B00CYHZTDK[/asa2]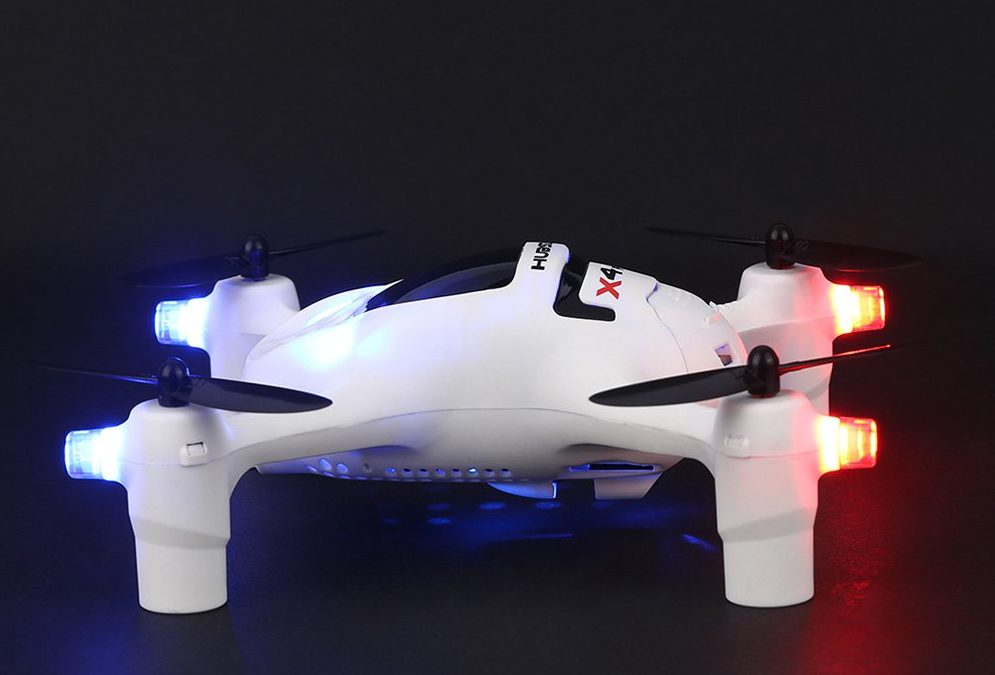 The Hubsan drone can be said to be one of the best quadcopter. The drone is built with a rubber feet. Also, it offers a live video feed to the 4.3in colour screen which is built on the controller. It is the miniscule type which comes with a propeller guard which is specially built so as to aid beginners when learning to handle it. Although this drone is almost the same size with Revel X-Spy, however, its own video output has a higher resolution compared to that of the X-Spy. A space is created on this device which handles the microSD so as to get the recording saved. The recorded video is saved using AVI application so as to find a perfect converter in case there is a need to watch it on your player.
In order to get beginners get familiar with the art of flying this device, the language of instruction is simple English and it gives an explicite explanation on everything that is needed by a beginner in learning to fly the quad with sensible advices that can help in avoiding to break the quad attached. The device's controller has two modes. However, in order to make beginners have a sense of enjoyment for handling the drone, the Mode 2 is recommended because it us basically for beginners and it is the default mode.
FEATURES
It has a camera which transmit real time video.
It has a 4.3-inch colour LCD screen
CONCLUSION
The Hubsan drone is very perfect for beginners. In as much as users aren't planning to stretch its ability especially in making use of the video for things that go beyond FPV flying. The battery wire could become a threat if it I been used roughly, however, when properly maintained, users will definitely enjoy this drone to the fullest.
PROS
Looks beautiful and solid in hand
It is fun to put in the air
It has a strong FPV
CONS
Doesn't give a perfect picture output until stretched with a converter
Takes thirty minutes to charge
Difficult to disconnect
Hard to put the charging receptacle wire back in place
[asa2]B017WVGMT2[/asa2]
Read full review about Hubson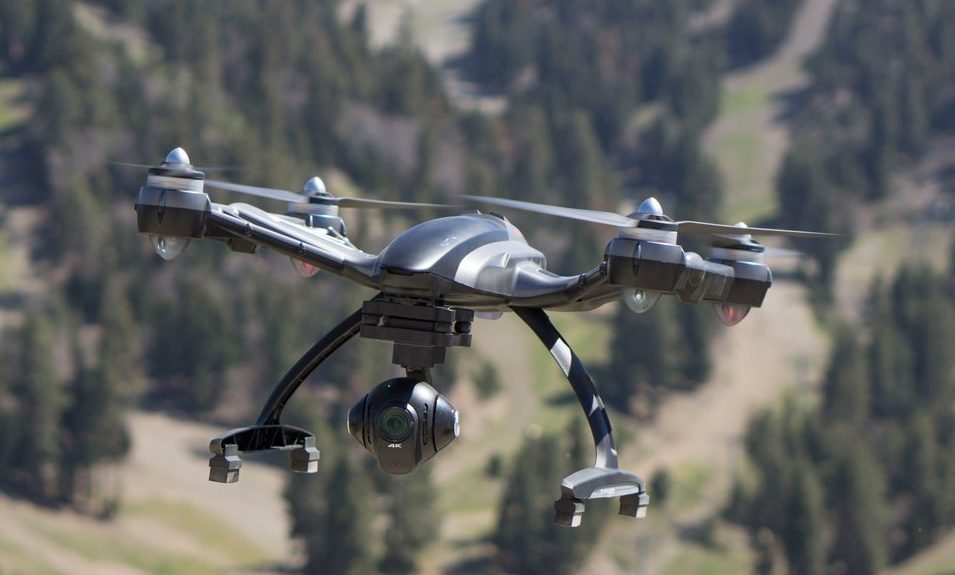 The Yuneec typhoon drone is specially built with the consideration of users in place. It is built with different options which considers a mixture of latest technology and features on the market of the present age with the idea of choice and a multitude of solutions as well as path that the user can take in order to achieve something or solve a problem. This drone is also known as the "mermaid drone". The yuneec drone is capable of recording and capturing images in 4k, this is quite beyond the normal trend of resolution that has been ever been in existence. However, it has some difficulties in capturing properly by a lot of recording equipment to this date. The drone is able to easily record in a slow motion which is sixty frame per second. It is also beautified with the inclusion of a simple three axis gimballing mechanism which allows the camera itself to remain stable and leveled regardless of the position and level of the drone. This therefore compensate for tilting, banking and even minor turbulence caused by things like cross wind and other meteorological phenomena. Yuneec drone can work with other controllers, however, in order to play safe as beginners, it is advisable to make use of the default  Q500 flight controller.
PRICE
The drone is very affordable considering the packages given to it. It comes with spare parts that vital to the drone. If there is any expectation from users to get an affordable drone that is at the same time perfect for beginners, Yuneec typhoon is the choice.
FEATURES
It has facial recognition
Perfect targeting
Gimbaling adjustable camera
Automatic compensation for atmospheric changes
Tracks signal limitations
CONCLUSION
Yuneec typhoon drone is beyond the other types of drones placed in its category. This can be backed with the fact that is built with the ability to fly beyond the normal 400 ft. drone flight altitude. Also, in the case whereby the atmosphere is very cool, the drone can reach the altitude in double fold.  It is very essential for beginners to adopt the method of flying this drone as it will enhance them in mastering drone flight with much ease.
PROS
Personal ground station that is with built-in touchscreen.
Integrated 3-axis precision gimbal camera
4k/30fps ultra high definition video 1080p/120fps slow motion video
User controlled video resolution.
12 megapixel photos with No-Distortion lens.
Cons
It could be quite complicated at the very beginning.
The size not too convenient.
Does not support waypoint navigation.
[asa2]B00ZH45ZXG[/asa2]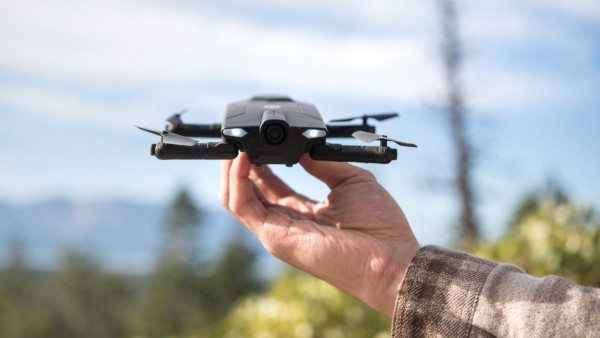 We like the Holy Stone as our best option for beginners because of its flexibility and complete starter pack combo. It feels like you are playing a video game, and that's always fun for people.
The Holy Stone HS160 drone is designed around functionality and portability. It has a foldable design that allows you to break it down to fit in the palm of your hand. When it's fully assembled and ready for the flight there's no mistaking the quality that went into building this drone. It has a 720p HD camera system that runs on wifi to connect to your mobile device. It's suitable for both Apple and Android devices, which is convenient. The remote controller has a docking station to fit your mobile device as well so you can move around with ease. The battery is a modular battery that is included, and you get an extra one, so that is always nice because it saves people money out of the gate. It is easy to charge the battery and even easier to start the drone with one-touch technology. Beginners will like how easy it is to connect their phone to the drone and start using it right away. It offers easy landing capability, so there's no need to worry that you'll break the drone as it lands. There's also a live video feed that you can tap into when you are flying your drone that will broadcast what the drone sees to your mobile device. This is fun for watching sporting events and capturing gatherings or events. This is a quadcopter design with four propeller blades that fold for secure storage. You'll like that it can be used indoors and outdoors; it's best to use it indoors in an open space away from light fixtures or other things hanging from the ceiling. This helps you to get used to using it before taking it outside. It's made of durable plastic and is very lightweight. What's more, the drone will pick up a signal from your smartphone and follow you around the area  where you are using it. The battery will last for several minutes at a time – just enough to have some fun with it and take some photos before having to charge it again. It takes a while for the battery to fully charge, up to 70 minutes in some cases, so it's a good thing that an extra battery comes with this drone. You'll be able to get about 50-70 meters between you and the drone before it starts to lose signals. It won't go very far from your smartphone because it needs the wifi technology to stay connected, but overall, we think this is a great little drone for beginners to start learning about the technology and to peak their interest for future updates.
Pros
Has camera and video streaming capability
Connects to your smartphone
Lightweight
Can travel about 70 m away from user
Good for indoor or outdoor use
Easy landing feature
Good for beginners or kids
Cons
Battery takes too long to charge
Battery doesn't last long given how long it takes to charge
[asa2]B074S2HK59[/asa2]