In the world of kick-ass looking quadcopters, the Holystone X400C doesn't lag behind. It has looks that kill, and its features pack a punch on the user experience, not to mention its commendable durability in gusty winds. There's a lot more this slick-looking machine has to offer in terms of performance and features. Let's explore it.
[rwp_box id="0″]
Overview
Novice users find it really tricky to find a drone that fulfills their videography and photography needs. Their aimless pursuit of a quadcopter almost always ends in disappointment, because of their lack of knowledge and experience. After the commoditization of drones, large arrays are available for commercial use. Due to the availability of so many models, it becomes increasingly hard to pick one that meets your personal preferences.
FPV or first person view quadcopters require a profound understanding of the drones flight functions, as well as flight orientation. That is why it's so important to study them before purchasing them.
FPV quadcopters, such as the Holystone X400C require the pilot to fly the drone from the cockpit. What does this mean, specifically? It means that you're going to have to navigate holystone from the drone's onboard camera, and let me tell you, that requires a lot of practice. It's like playing a flight simulation game, only with a higher risk factor.
Taking into consideration the above points, it is vital that you find an FPV drone that eases novice users into the flight aspects of the drone. Holystone X400C does just that. Beginners get ample support to acclimatize to its flight controls and camera angles.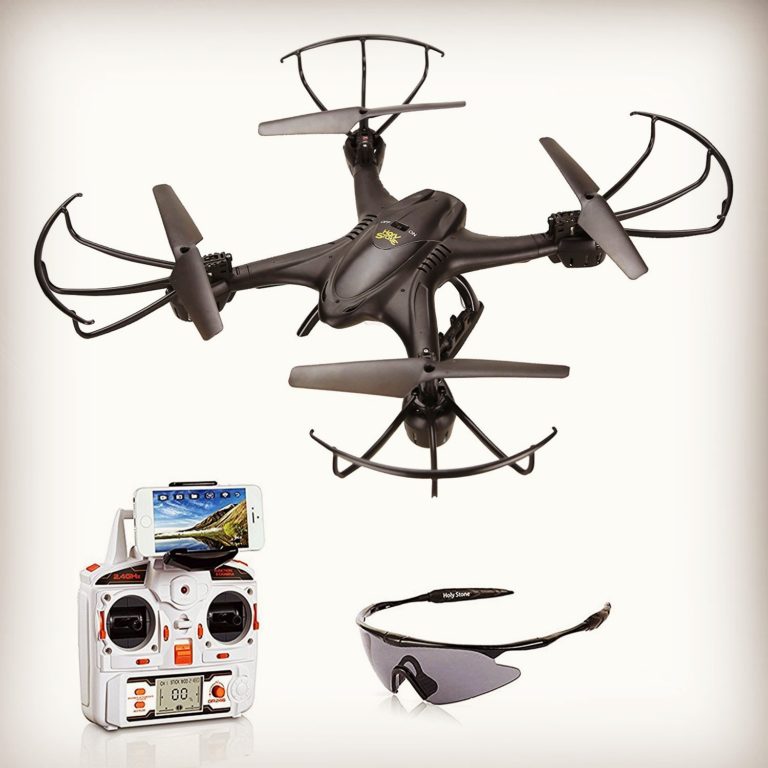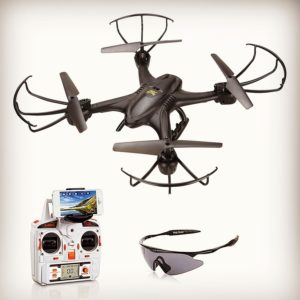 Mastering the FPV mode with this drone is relatively easier. The 6 axis Gyro system keeps the Holy steady during flight, which saves the beginner from a world of pain, and eases him into the flying process. A 2.4G transmitter provides Holy with an unparalleled response time. This exceptional responsiveness is a real help in flight mode because it enables the user to make last ditch movements to prevent unfortunate crashes.  As soon as you get acquainted with its handling and basic flight functions, you're going to feel an instant urge to do flashy flips and tricks, as every other user does. It's a lot of fun, but it's not really a wise thing to do with other FPV quadcopters. However, Holy has unique 3D flip features which bolster the confidence of even beginners to do advanced movements. 
Holystone x400c FPV Review Specs
♣ Rating: 4/5
♣ Flight Time: 9 Minutеѕ
♣ Camera Video: FPV Live Video: Capture images and photos with your smartphone
♣ FPV features: 2.4Ghz transmitter and 6 axis Gyro.
♣ Rаngе: Uр tо 100 feet
♣ Features: Return home, throttle witch, headless mode, Altitude hold.
♣ Cоntrоllеr: Large controller with many functions
Build Quality
Holystone is a lightweight, durable quadcopter in comparison to its rival drones.. Even after multiple crashes, you'll only see minor bumps and scratches on its body which shows how sturdy this little bad boy is. But it's still advisable to take proper precautions during flight. Don't take its durability for granted because, after all it's just a drone, not a tank.
Battery Life
A 3.7V 740 mAh battery fuels this drone and takes around 80 minutes to charge, which is a fairly good re-charging time, taking into consideration its flight time of 9 minutes. The manufacturer hasn't packed an extra pair of batteries with the drone, but they're available on Amazon for a reasonable price. A simple USB cable is used for charging the battery.
Camera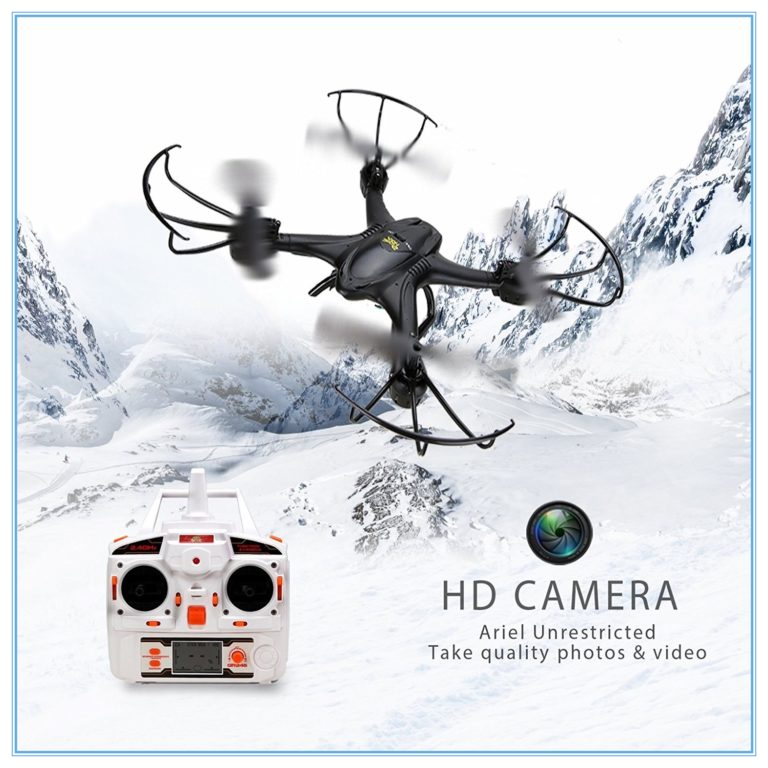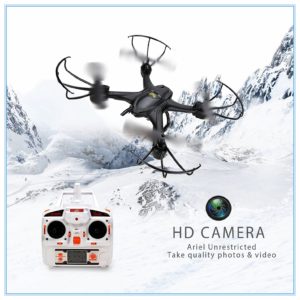 The camera isn't that bad considering the price tag of this quadcopter. It supports a 720p resolution. The Wifi doesn't function well during FPV flight mode because it has a horribly limited range, disconnects frequently, and causes the video to lag considerably. If you really want to get the best value out of this drone, spend a little extra, and integrate your own digital radio FPV for improved imaging and video results.
Control/Responsiveness
The drone's peerless response time during flight is a testament to its greatness. Three flight modes, basic, intermediate and advanced are available which shows that it accommodates all types of users. The controller is of considerable size, but it has a lot of functions which enable the user to perform flashy maneuvers in midair.
The delay time in the FPV mode is a problem when you want to stream the image in real time. This imposes certain flight limitations on the user. You'll have to rely on your eyes in certain scenarios, instead of the FPV video to make sure that you don't lose sight of the quad or crash into obstacles.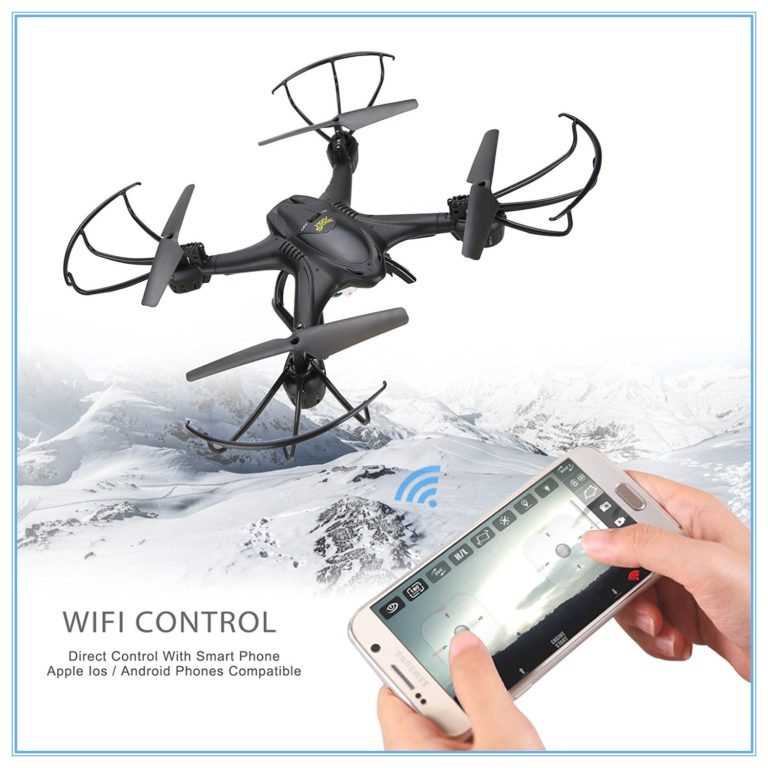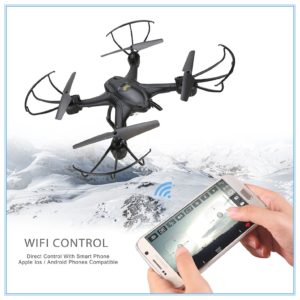 One function present in Holystone that is only found in high-end drones is the freedom to shift between controller sticks. You can choose if the right hand stick will throttle or the left hand one. Additionally, a limit mode ensures the user doesn't get carried away while using this feature.
Range
This beautiful drone can fly up to a vertical distance of 100 meters. The transmitter is powerful and responds even at far-fetched distances. However, the camera's responsiveness reduces considerably the farther you fly away from your position. THE FPV video starts to lag and becomes distorted. It's great up to the 15 meter mark, but beyond that and you'll experience serious lag and visual distortion.
Features
Headless Mode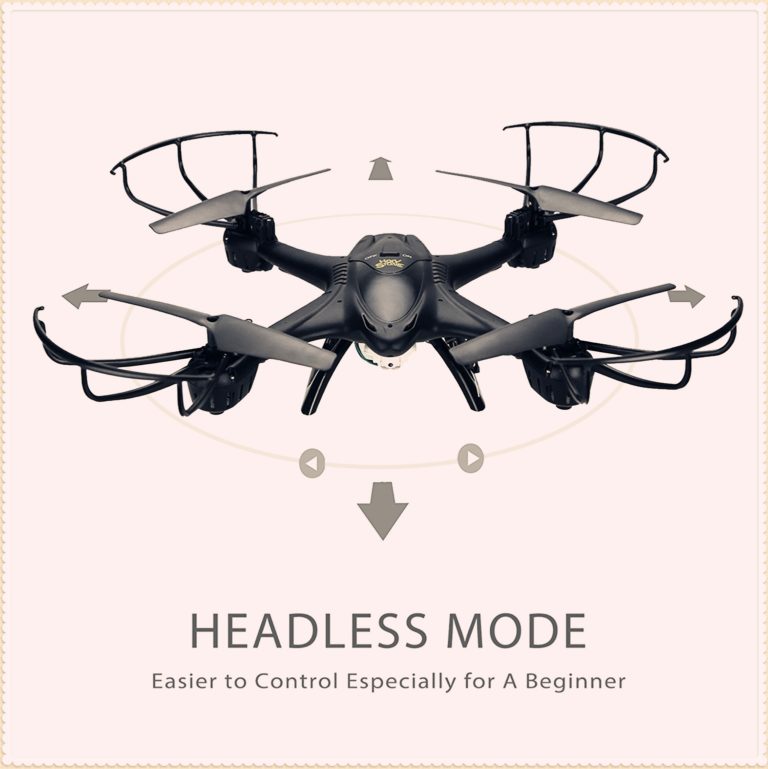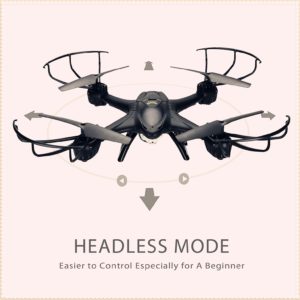 Headless mode was only available in advanced drones before their miniaturization. Holystone comes equipped with this handy feature. When activated, the drone's internal computer synchronizes the movements of the drone with the controller. This facilitates users in a big way because even if the drone's orientation is different relative to your position, if you're directing it backward, it will spin backward relative to your direction, despite its heading. Same goes for all other directions. It will always move relative to your position disregarding its orientation, making piloting the drone as easy as pie. Beginners who don't have a lot of experience flying drones will especially find this feature a life-saver.
Altitude Hold
The name of this feature is self-explanatory. It programs the drone to maintain a constant altitude in midair. The throttle autonomously keeps the drone steady, at a fixed height. The user can use the throttle sticks to ascend or descend the drone, but as soon as he leaves control of the stick, the drone will maintain a consistent altitude.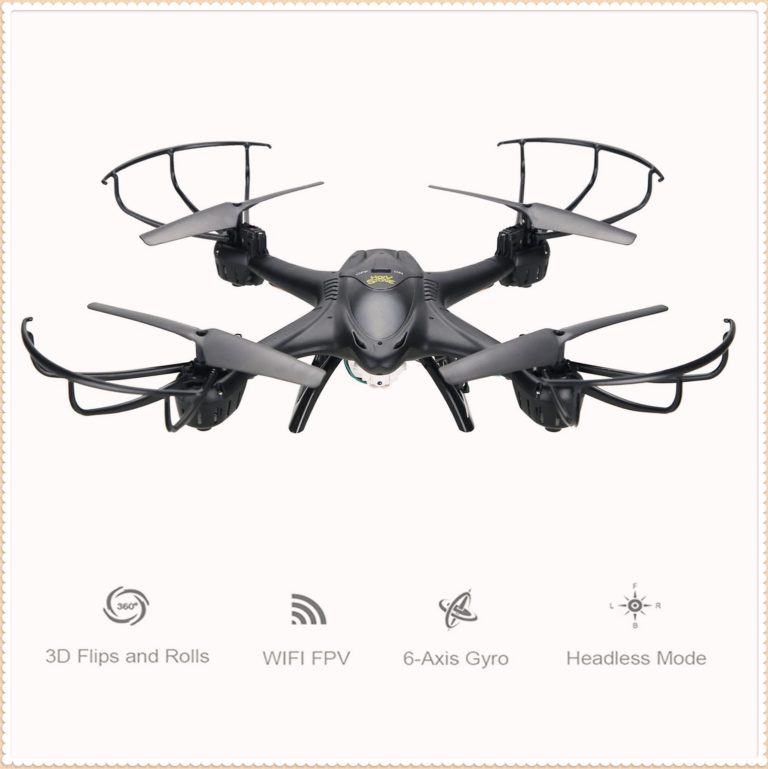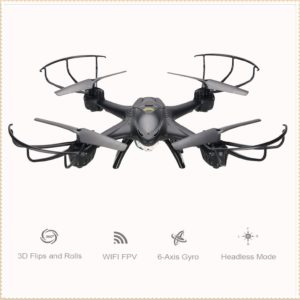 In windy conditions, the Holystone might deviate from its target altitude and sway away to unwanted destinations. That's why users have to be extra careful while using this mode. Holy is equipped with a state-of-the-art ultra-sensor which helps in stabilizing it, but it's still not highly effective. Moreover, battery drains out really quickly during the upward and downward motion of the drone in this mode.
Return Home Feature
Again, the return home feature, in simple words enables the user to call the drone back to its take off position. All you have to do is push the RTH button on your controller and the drone will follow suit. How can this feature come in handy? Assume, you placed the drone in front of you before takeoff. You became cocky or careless or the harsh weather made you lose sight of the drone. Don't worry! RTH feature is there to save the day. It will order your drone back to your loving arms without further ado.
This feature is extra helpful for Holy users because of the lag in the FPV video transmission. The video lag might trick the user into losing sight of the drone. The RTH feature can defuse this situation with a simple flick of the wrist.
FPV Flying Mode
As described in the earlier section, this mode enables the user to navigate the drone from the UAV's camera. Holy stone is a specialized FPV drone that acts as a stepping stone towards advanced flight functionality.
Pros
♣ Lightweight and durable, sturdy build
♣ Three flying modes, beginner, intermediate and advanced to accommodate all types of users.
♣ Great response time
♣ Steadiness during flight
♣ Headless mode
♣ Altitude hold
♣ Return home feature
♣ Throttle switch
♣ 3D flip features
Cons
♣ Light build can cause it to flutter in windy conditions
♣ Limited wiFi Range
♣ FPV delay time causes lag and video distortion
♣ Guards for propellers susceptible to damage after multiple crashes
♣ Changing the battery is time consuming
[asa2]B0157J6Y2Q[/asa2]
Verdict
If X400c was my first drone, I would be absolutely ecstatic. Its flying features, easy acclimatization to the FPV mode, impeccable responsiveness and an affordable price tag make most people drool. A nine minute flight time might seem a bit disappointing, but considering its 1.2 battery charge time, it's an absolute giveaway. If you're still not satisfied with the timing of the battery, you can always buy spare batteries. Holy Stone X400 RC FPV is one of the best UAV's in its price range. It's nothing short of a sell-out in my opinion. You can take it along with you on adventures, tourist spots, explore picturesque sceneries, and have a memorable time.