What is a drone? It is an unmanned aerial vehicle. In this guide, we shall discuss quadcopters which can be used by civilians. Drones can be classified into 3 depending on their capabilities: beginner drones, recreational drones, and professional drones. Like the name suggests, beginner drones are for novices. They are quite affordable and have shorter flight times and ranges. They are the easiest to fly yet strong enough to cope with minor crashes. If you are new to drones and yours crashes, you don't have to get a new one because replacement parts are readily available in the market
Recreational drones are designed for extreme adventures. They come with more advanced features than the beginner drones for a better experience. Most of them have special cameras, longer flight times and ranges, and other features geared towards hobbies. The third category- professional drones- are more expensive models with upgraded features which enable users to take more photos and footages. They have top-notch cameras and many times use GPS for efficient 'return home' which allows the user to find the drone in case it gets lost. Racing drones are examples of professional drones which are specifically built for speed which can go up to 100MPH. a common feature in professional drones is the First Person View which allows the user to take a flight as if they were inside.
[table id=18 /]
Top 10 DJI Drones Worth to Buy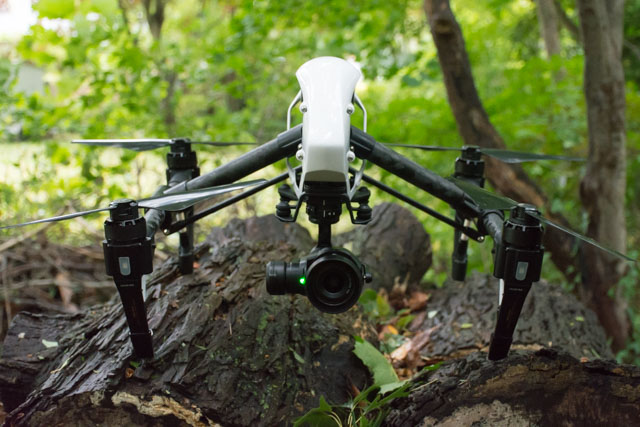 DJI Inspire 1 is one of the most flexible drones you can have. It comes with one or two controllers and dual operator mod such that the pilot can fly while another individual controls the camera. Isn't that fun? Solo flying can be boring at times but Inspire 1 gives you an opportunity to fly with a talented friend.
Features
18 minutes maximum flight time
12MP camera resolution
4K @ 30FPS video resolution
49mph maximum speed without wind and in ATTI mode
Dual operator mode
Multiple Zenmuse camera systems
360⁰ camera rotation for unrestricted view
3-axis gimbal system
Price
The Inspire 1 by DJI is a wonderful RTF drone. The price range (about $2900) is out of the beginners' reach but the easy flights make the drone one of the greatest modern choices for the standout aerial photography.
Conclusion
Without a question, DJI Inspire is a top-notch drone. Only a few quadcopters compete with it in terms of overall performance and quality. It is the perfect fit if you want a speedy drone.
Pros
Cons

A wide array of features and settings
Realistic design
Good flight times
GPS functionality
Dual remote functionality

The batteries are relatively expensive
For FPV, a smartphone is required hence the extra cost
Lacks waypoint navigation
[asa2]B077JMRL5B[/asa2]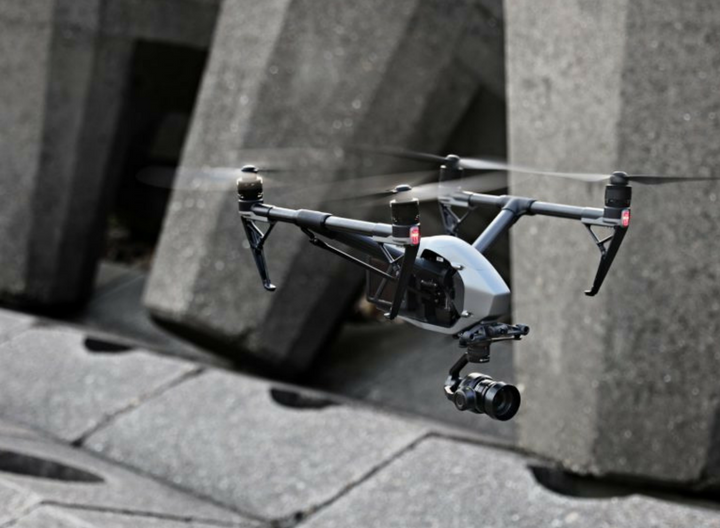 When it comes to choosing the DJI inspire drone series, you cannot miss this one. DJI's pro-grade Inspire 1 drone is utterly reliable and provides some convenient services as well. The enhanced and superior features of the device make it a top pick amongst others. The superiority and the long-lasting element prove its excellence as well. It has the modular camera design with1/2.3-inch X3 4K camera that offers almost X5 and X5 Raw variations as well. The drone also provides the excellent camera options like it can rotate 360 degrees. The significantly enhanced speed and an obstacle avoidance element are also one of the most significant features. The drone has the built-in camera, which captures crystal clear pictures too.
More about DJI Inspire 2 Drone
Features
Automated flight options
Amazing camera
Video processing engine
High speed
Recording tool
Excellent performance
Intelligent flight modes
Price
Though the Drone is fully loaded with the unique and brilliant features, but you will get this one at an affordable price. It also gives you the decent money back guarantee.
Pros
Cons

Magnesium alloy edifice
Two camera options – 5.2K video and 16-bit raw images.
PCIe SSD storage
Obstacle detection along with avoidance
360-degree camera rotation
Retractable landing gear

Micro Four Thirds camera is luxurious.
Conclusion
This is one of the expedient drones for the user. The features are exceptional, and it can operate at long distances too. One can only use this device.
[asa2]B01MY2YDW9[/asa2]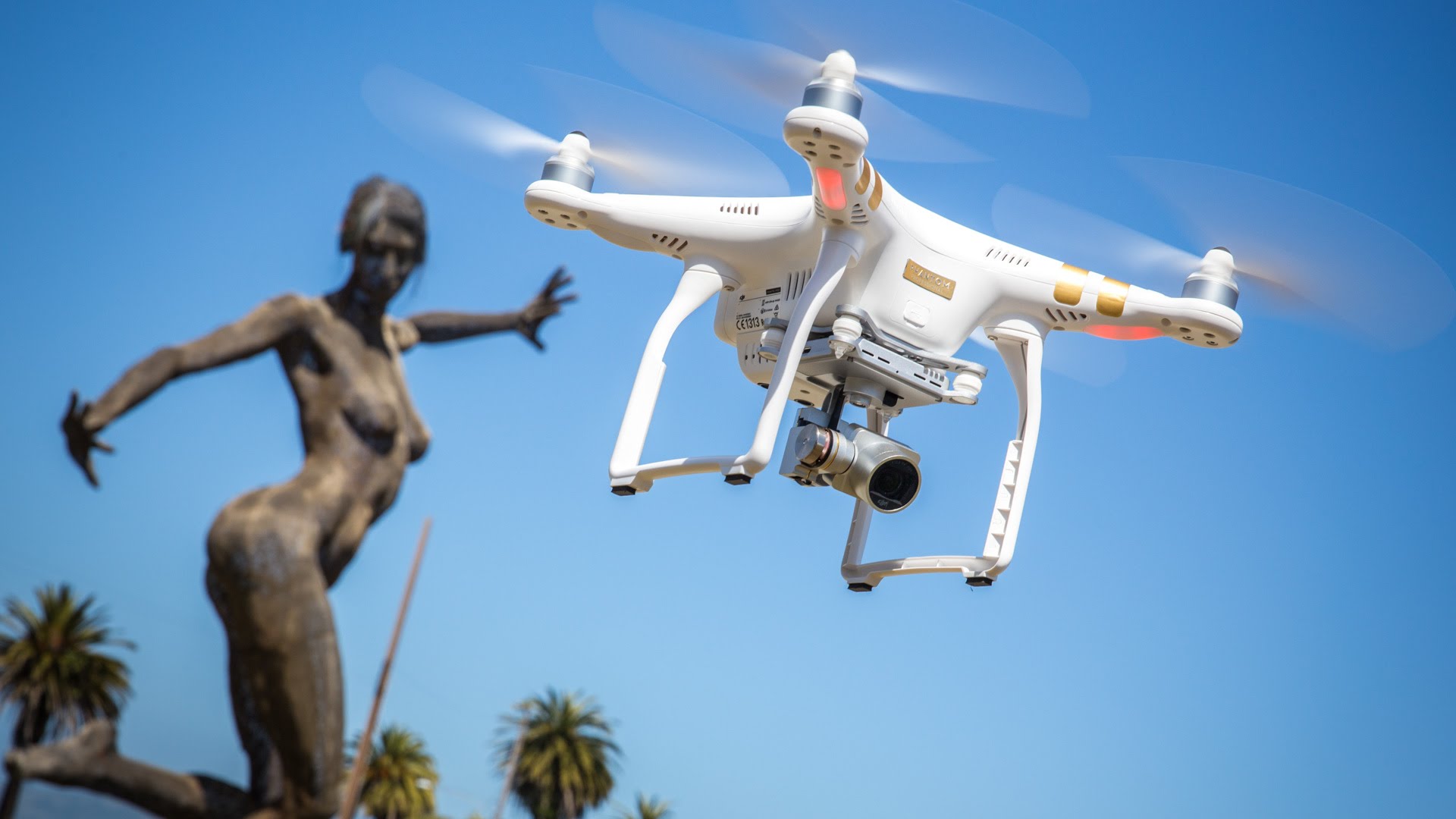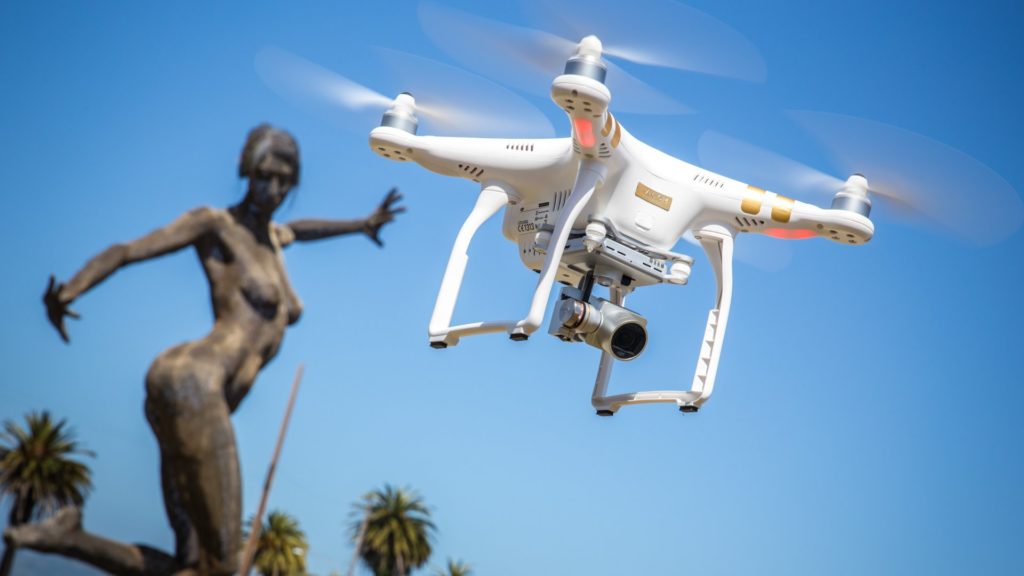 The Phantom 3 is among the best selling drones with the camera. This series comes in 4 different models: professional, advanced, 4K, and the standard. The Professional model is the most sophisticated. Let's take a close look at what Phantom 3 it offers.
More about DJI Phantom 3 Drone
Features
4 rotors 9.5" diameter each
19x19x8 cubic inches
Li-ion polymer battery
23 minutes maximum flight time
12MP camera and 4K @ 30FPS video
5 km remote control distance
A speed of 36mph at ATTI mode and no wind
5 advances flight modes namely Waypoints, Follow Me, Home Lock, Point of Interest, and Course Lock
Price
The average price of the Phantom 3 series drones is $399. This is an affordable option if you are willing to forego the modern drone systems and you will still enjoy a good set of features.
Pros
Cons

The interactive DJI Go application simplifies everything
Magnificent video and photo quality
One of the best RTF drones with a 2.7K resolution of the built-in camera
Everything is fun with the intelligent modes

The batteries take long to recharge
Glitches when recording videos
Conclusion
At an affordable price tag, the DJI Phantom 3 drone is a great copter for beginners. It is a huge deal for the limited price as far as the design, features, and ease of use go. With the impressive mounting options, it beats some of the most competitive drones in the market.
[asa2]B01EVLZCME[/asa2]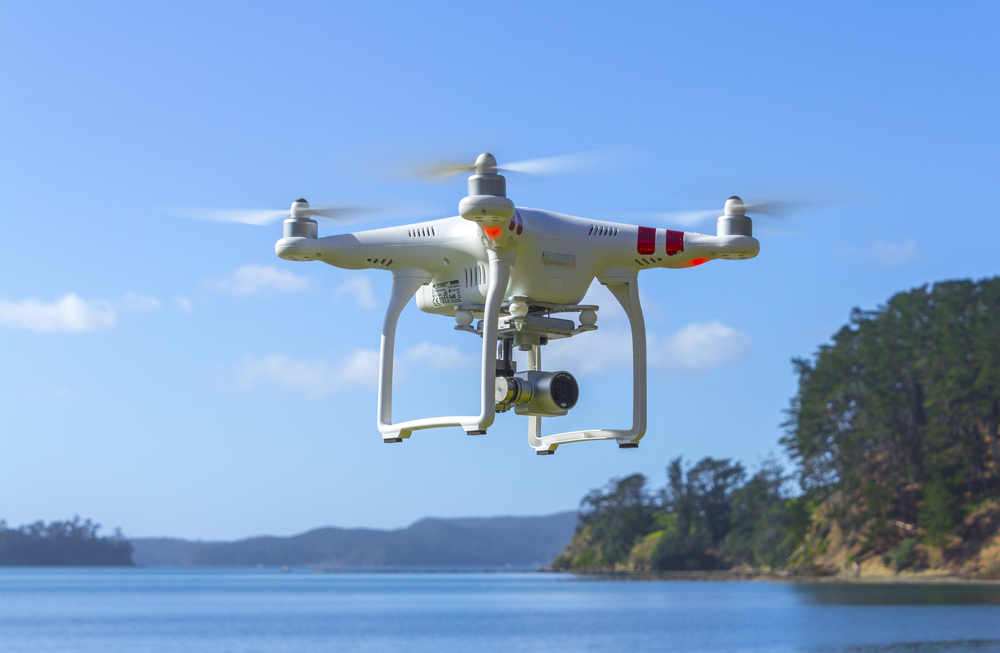 If you are opting for the fantastic and exceptional drone, this can be an excellent choice. This device has been considered as a capable drone for the users. It comes with a balancing controller, which helps to make the device fly high. Though it is entirely loaded with the features and incredible functions, it is entirely easy to use. The device also comes with power that you require almost power bank and to batteries as well as the two battery charger. In this device, you will get four extra blades of the drone.
It is one of the standard editions that have the simple flying nature. It can capture still images and video. The 720p HD FPV system helps to take entirely explicit photos along with videos. This device has useful maneuverability with 6-axis gyro feature. The features deliver some extra stability along with the wind resistance though also generating the drone much more comfortable to a controller. Eventually, it has the headless mode that assists to make directing the drone simple.
More about DJI Phantom 3 Standard Drone
Features
Flight experience
4K camera
Fly up to 4KM away
Excellent vision positioning
Great speed
Captures 94-degree field of view
Price
This specific drone incorporates lots of compelling features, but the interesting fact is that you will be able to buy this at an affordable budget too.
Pros
Cons

The speed is amazing
Wind is strong
Supports USB charging
Affordable price
Conclusion
It is considered as an excellent drone is because it is entirely long lasting and durable. This is quite excellent for the users, and the practical features make it absolutely top on the list.
[asa2]B013U0F6EQ[/asa2]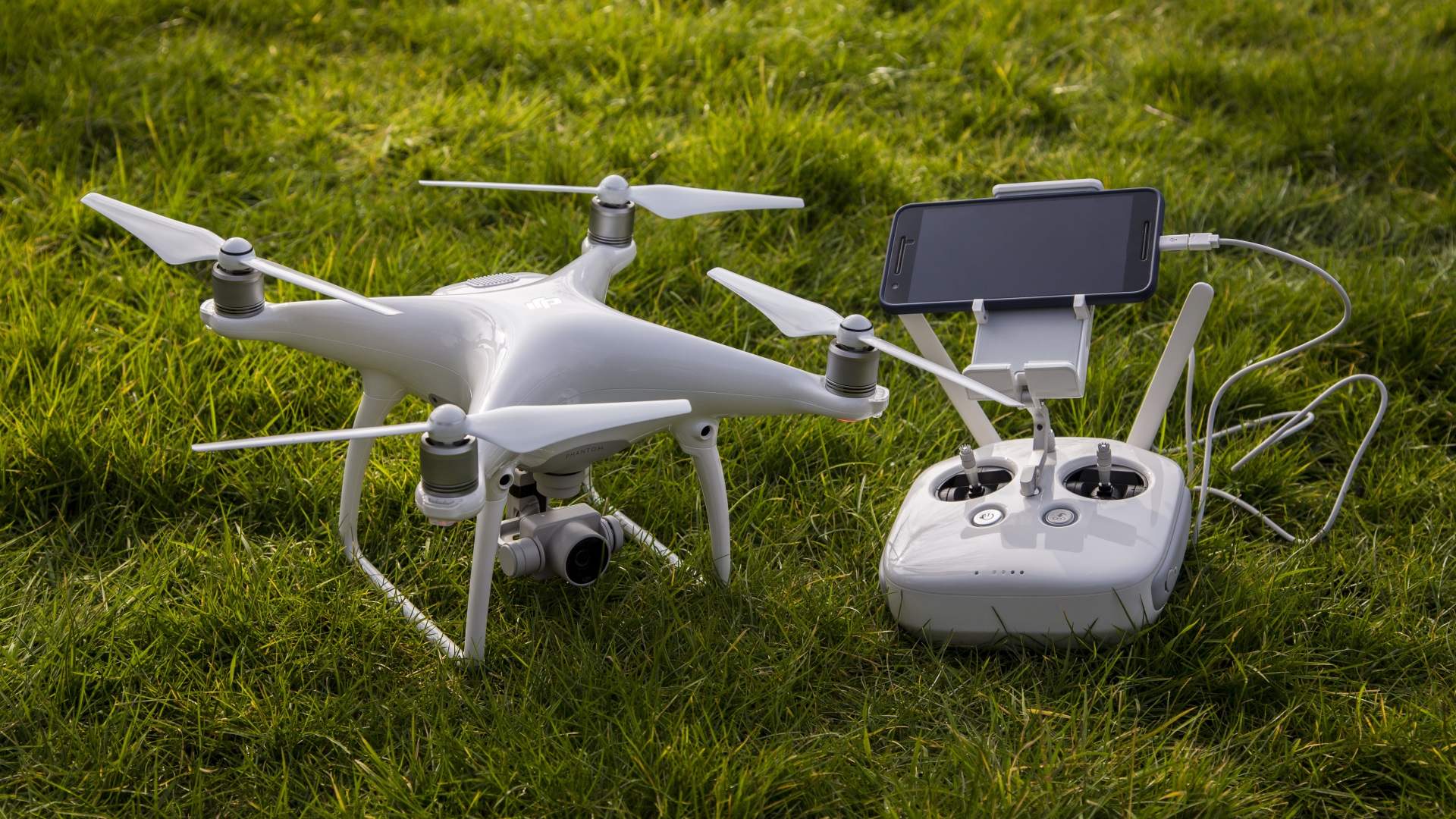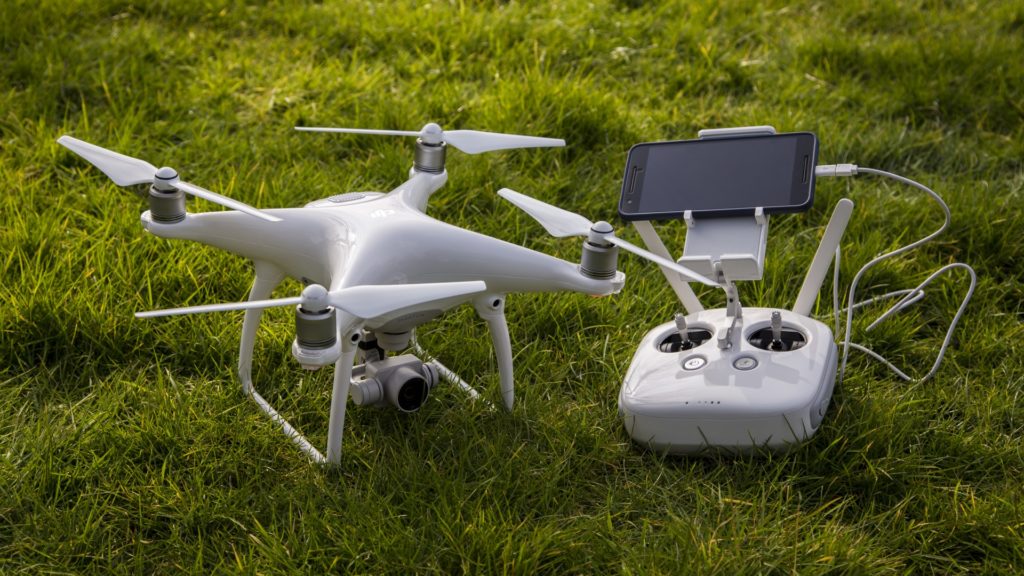 This is the fastest Phantom drone which reaches 45mph and a relatively long flight time (28 minutes).
More about DJI Phantom 4 Drone
Features
4K, 2.7K videos
Obstacle avoidance
Multiple flight modes
Tap to Fly
LCD screen remote controller
PolarPro camera filters
4 propeller package
 Price
DJI comes at a higher price than the previous models such as Phantom 3. With an addition more advanced and autonomous features, a price of $1499 is worth it.
Pros
Cons

Great for experienced pilots who want minimal downtime
Reliable and versatile software
Sleek design
Comes with a carrying case
Easy to fly

Crashproof issues
Requires more set up time
More batteries are required for netter experience
Conclusion
Whether you are an experienced pilot or just started out adventuring with drones, Phantom 4 will give you the peace of mind which is not easy to come by in typical models.
[asa2]B01IFXGXN6[/asa2]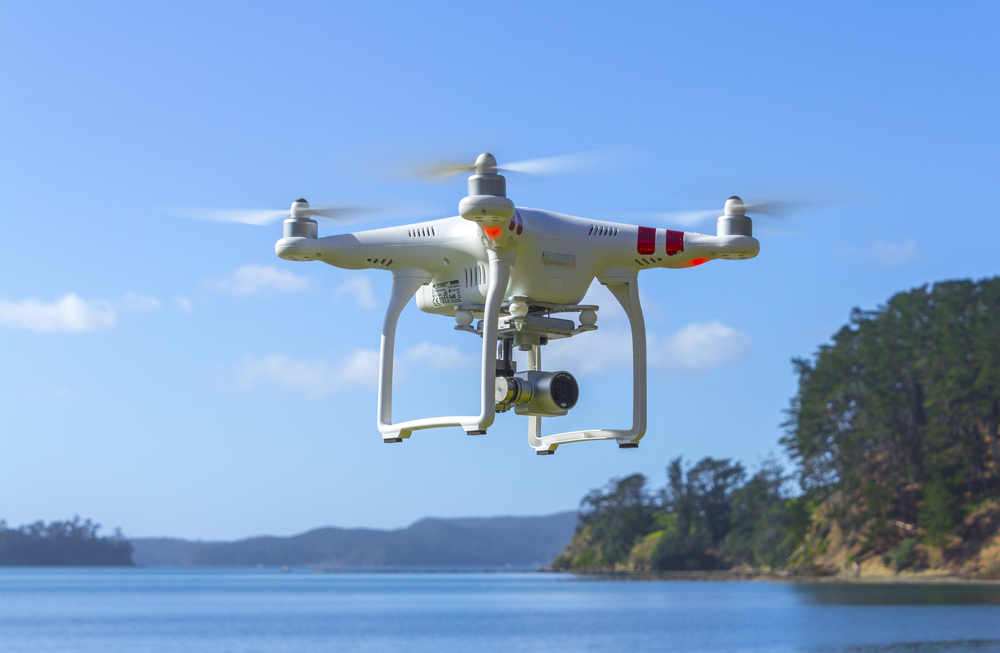 Amongst the several drones, this one has earned huge popularity as it contains lots of superior features. This specific model comes with an entirely easy to use feature and function. It has the Quadcopter, and this brushless drone is one of the famous and famous drones amongst others. This model has the approx longest flying time of any other drone. The iconic design of this drone makes it absolutely superior. Containing the HDR camera, it captures crystal clear video and still photos as well. Along with a camera, the drone flies almost 30 minutes. On the other hand, the device also has extended battery life, and it contains a backup battery too. It has the long range to fly. At peak performance, the drone can quickly fly up to 500m. The transmitter of the drone has an excellent feature to indicate when this specific drone is nearly out of range so that you can pull it back quickly.
Features
High dynamic range
Excellent speed
Clear video quality
Flight Autonomy system
30 and 60 FPS support
Rigid construction
Price
Considering the features of this device, this is a fantastic pick for the users. The cost of this device is absolutely pocket-friendly, and one can easily purchase this.
Pros
Cons

USB supports
Freely rotating 4K video camera
Six rotor design
Retractable landing gear

Obstacle avoidance system works at low speeds
Conclusion
Though this is quite inexpensive, the features on this device provide this a more positive appeal. The drone stops excess friction within the parts assisting the motor last longer.
[asa2]B06Y67H9VG[/asa2]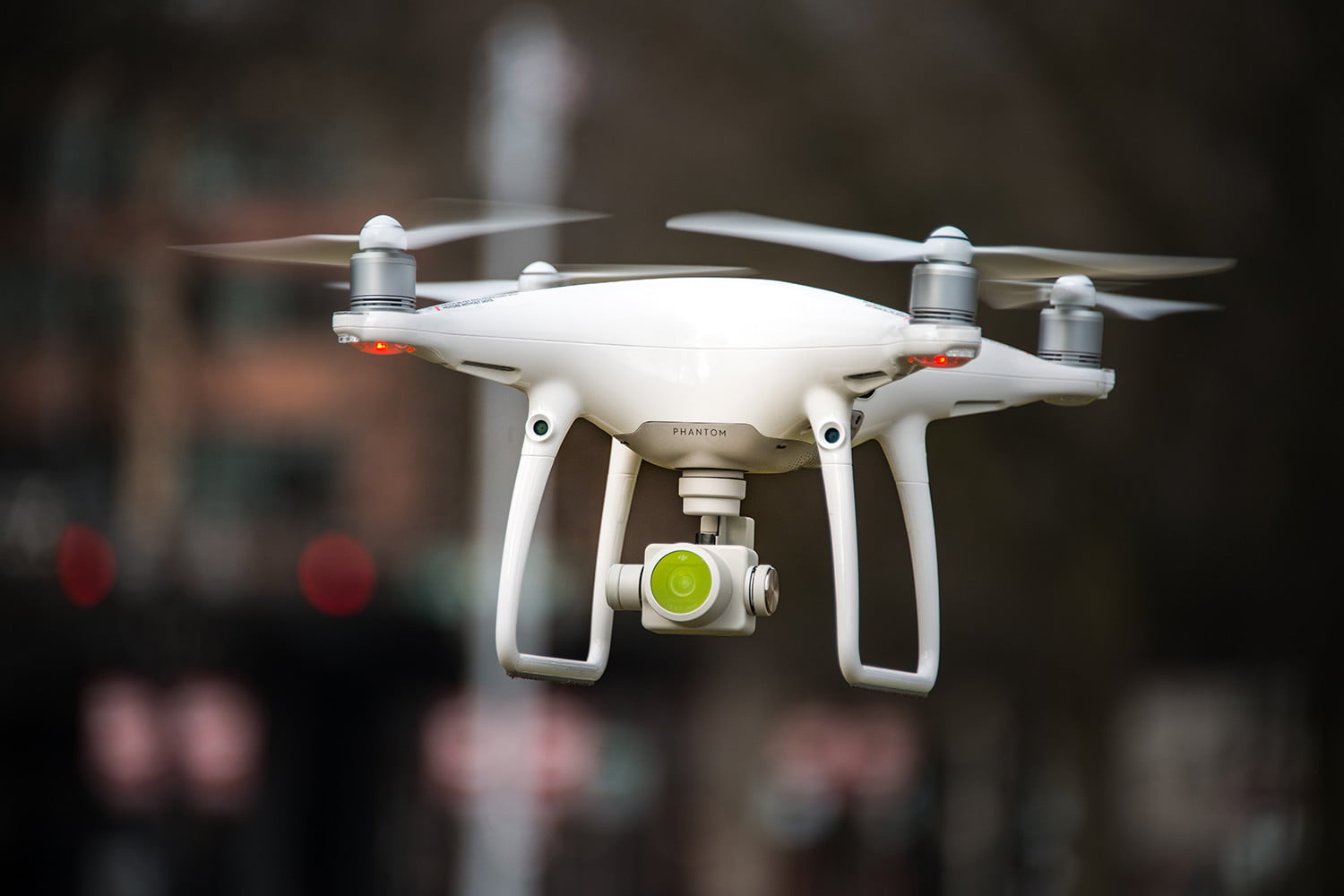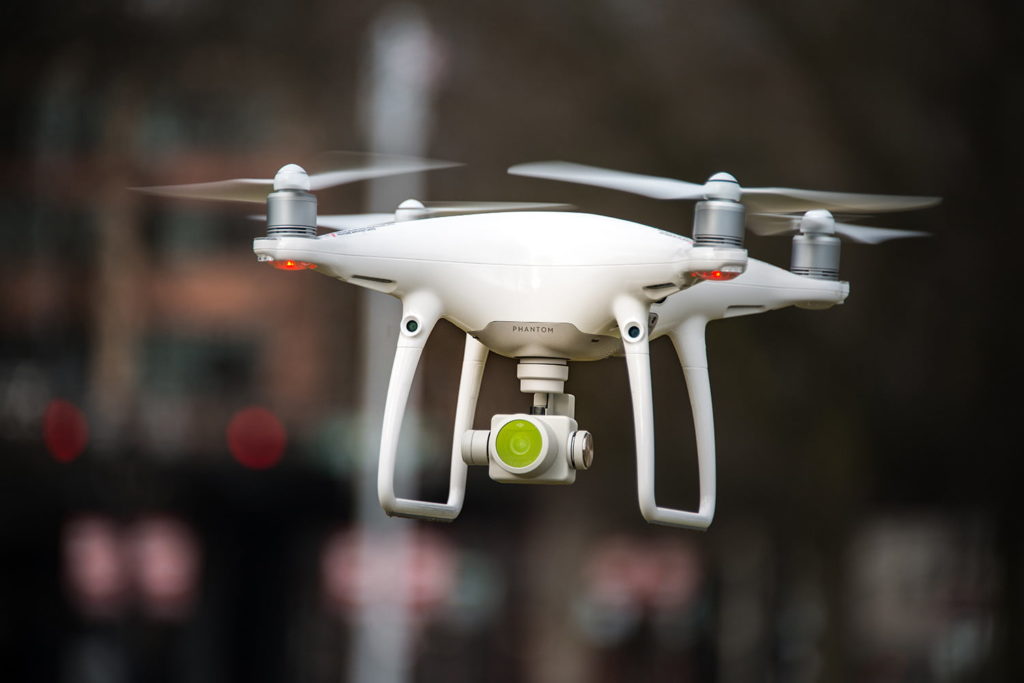 It is the latest drone of the Phantom series which retains all the Phantom 4 camera and flight features. Find out some of its unique characteristics below.
More about DJI Phantom 4 Pro Drone
Features
Matte dark gray shell
Electroplated Magnesium gimbal with an anti-fingerprint coat
Front mounted obstacle sensors
The dual rear vision sensor
Price
It is listed with the same price as Phanto 4 ($1499).
Pros
Cons
Ideal for cinematographers

Smooth grainy feel
Enhanced battery life, flight modes, and obstacle avoidance
Improved vision positioning system
Conclusion
Phantom 4 Pro Obsidian comes in a dark hue unlike the rest of the Phantom Lineup. It looks great when flying outdoors especially on a sunny day. If you are more into professional flying and aerial video shooting, this is the ideal drone for you.
[asa2]B076CSGRV8[/asa2]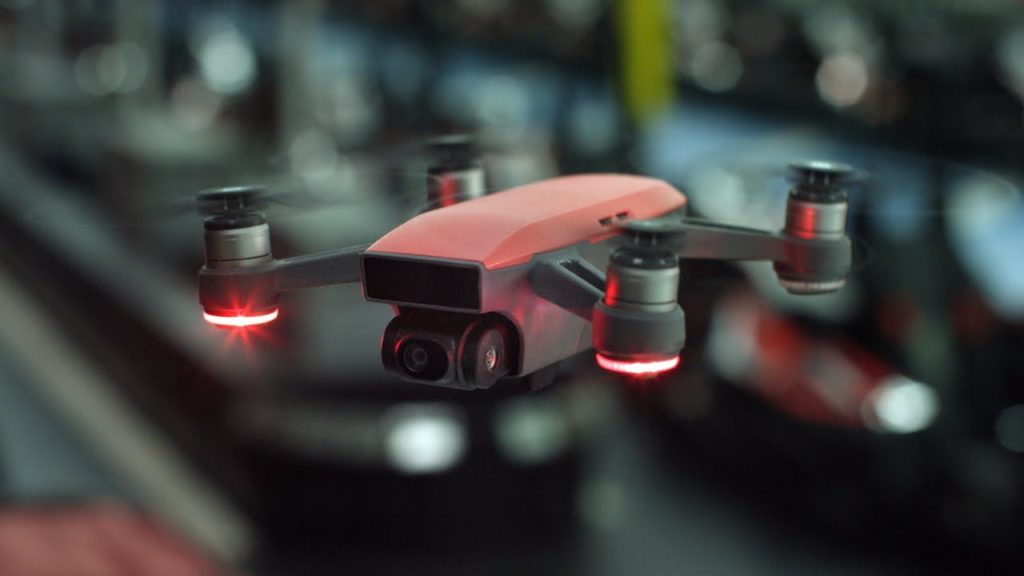 Do you want to get started enjoying a drone but your budget is tight? Look no further because DJI Spark will serve you best. It was first released in the mid-2017 and since then it has been a favorite entry-level drone of many. Allow us to help you figure out if DJI Spark is what you have been searching for.
Features
Intelligent flight modes- Helix, Circle, Tapfly, Dronie, palm control, and Rocket modes
16 minute flight time
12MP with a 1080p HD camera
Obstacle avoidance
Mechanical gimbal
FaceAware Quick Launch for facial recognition
3D Sensing system
Dual band GPS
Price
It ranges in price from $350 to $550 depending on where you get it. The price accounts for everything else except the controller which you need to buy separately.
Pros
Cons  

Multiple control options
Portability
Affordable
Can be controlled with hand gestures
Cinematic videos with a few taps

Limited flight time
Dated camera
Cannot fly in heavy winds
Conclusion
Overall, we can say that DJI Spark is a functional quadcopter with good performance. Given its low price tag, it is the most suitable drone for anyone who wants to fly a drone for the first time while avoiding hefty costs. To counteract the low flight time, get two more batteries for an enhanced experience. If you are a professional photographer, check out better models like the Mavic Air or Phantom 4 series.
[asa2]B075TDRS2M[/asa2]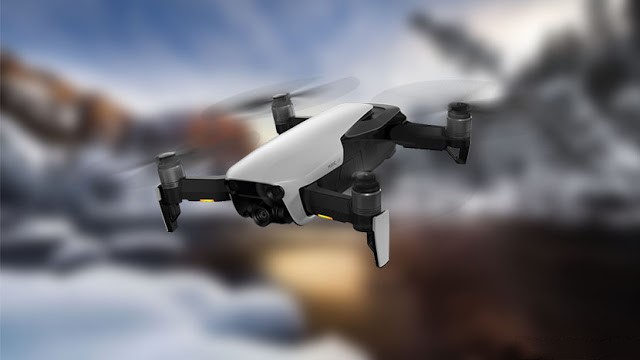 DJI Mavic Air has the combined capabilities of the Spark and the Mavic Pro. Its compact body folds very well like the Spark and comes with quality 4K videos. Flying Mavic Air is easy and you can get quality aerial videos and photos. It has an Active Track mechanism that senses up to 16 subjects at a go so you can pick the right subjects. You can control the drone with hand gestures thanks to the Smartcapture.
More about DJI Mavic Air Drone
Features
Active track
Smart capture
Quick shots
TapFly
12 MP 4K camera
18-21 minutes flight time
Less than 1 lb
Three directional environmental sensors
Price
DJI Mavic Air is cheaper than the Pro brother. At $799, you get the drone, charger, battery, 2 sets of propellers, and 4 prop guards, all in a carrying case.
Pros
Cons

Highly portable
Quality videos (4K at 100mbps) and 12MP HDR stills
Almost perfect obstacle avoidance
Great internal storage of 8GB

The gimbal system is slightly jerky
Extra batteries are needed for better flying experience
Conclusion
If you are looking for professional drones, the DJI should be the way to go. From leading camera drones to high-end beginner drones, you are sure to get something that suits you from this brand. For impeccable functionalities and features from a compact design that fits well in your backpack, the Mavic Air will stun you.
[asa2]B078WQ9SN3[/asa2]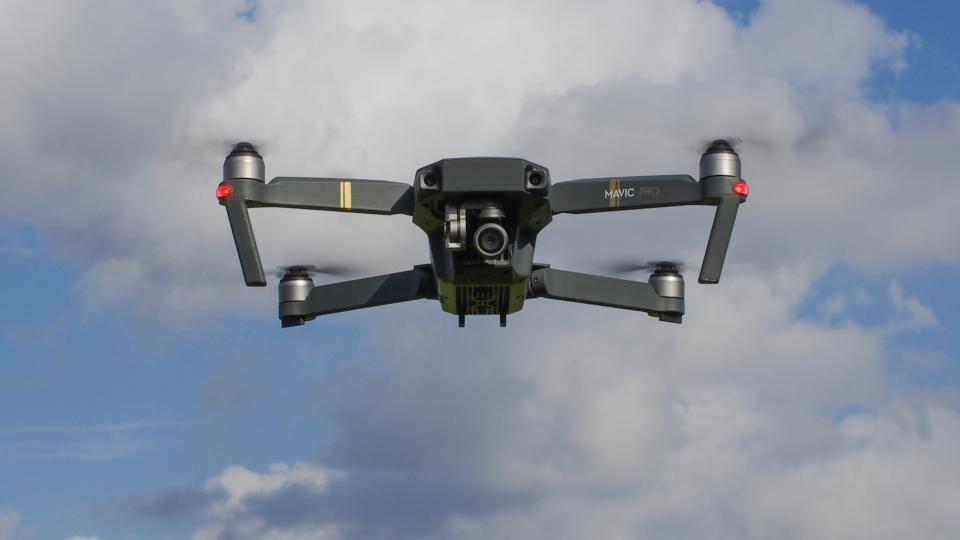 Are you a filmmaker or aerial photographer and want to change your shooting game. DJI Mavic Pro is here. Initially, this drone was advertised as a portable and professional aerial media device. It is incredibly small that you won't believe it's the same drone that offers top-grade sophistication. The price range of the DJI Mavic Pro has attracted many cinematographers and drone beginners. A modern upgrade of the drone is the Mavic Pro Platinum which is quieter and flies longer. The battery life of the latest version is 11% better and boasts a 30 minute maximum flight time.
More about DJI Mavic Pro Drone
Features
obstacle avoidance
Sensor redundancy
Vision positioning with GLONASS and GPS
27 minutes flight time
12MP camera resolution; 4K @ 30FPS video resolution
40mph speed in sports mode, no wind
Built-in Active Track
Price
$999 can get you this powerful and portable camera drone.
Pros
Cons

Portable
Excellent flight times as compared to other DJI drones
Easy installation of the propellers
The Mavic Pro Platinum doesn't make a noise like other models
It can fly even in high wind drifts
The flight may be controlled by hand gestures
It is one of the safest drones with crash-resistant sensors
Easier flights via Wi-Fi and smartphone

The camera doesn't provide a wide view
Color interference in bad light
Complex features
Conclusion
If you are familiar with DJI drones, you should know that the Mavic Pro and Mavic Pro Platinum are the latest versions. They are both satisfactory given the impeccable features of a compact and affordable package.
[asa2]B078P1M3KF[/asa2]
What To Look For
The first time you buy a drone is an overwhelming experience. You might not know what to look for. Here, we will list the most important features your drone needs. Which drone suits your need and budget? Here are important factors to consider.
Some of the cheapest quadcopters have about 5-10 minute flight times. Then you have to recharge the batteries which should take around 30-60 minutes. It is best to get spare batteries to enjoy longer flights.  With a cheap drone, it is not possible to get a flying range of more than 50 meters which is safe anyway. Bigger drones can fly for more than 20 minutes as they have bigger batteries. How seriously do you want to take your flights? Consider getting more spare batteries.
Availability of spare parts
Drone crashes happen all the time, and when they do, you will need spare materials particularly the propellers. Your manufacturer is likely to provide spare rotors but you need to find out if they provide other parts and how much they cost.
Not every drone has a camera. If your reason for buying a drone is to take aerial footages, then you need a camera, and a good one. You can get lucky with 720p/1280×720 video at a cheap price but you will need to increase your budget to get a 1080p/1920×108 camera.
A drone has 2 sides- back and front. If you face the same direction as your drone, maneuvering becomes easier but when the drone turns the other way round to face you, you might get confused as pressing the right stick would make the drone to move left. If you don't want these unprecedented shifts in direction with possible crashes, you need a drone with the headless mode. Once you activate this mode, your drone becomes more maneuverable whether it's facing you or not. You will always fly to the left anytime you press the left stick and vice versa. However, after passing the entry level, consider learning how to fly the drone without the headless mode.
This is a common feature of drones which enables you to go back where you started. You might lose control of your drone and panic not knowing where it is. All you need to do is press the 'return home' button to find it. Note that this feature is different from the GPS tracking system which allows you to know where the drone is.
The gimbal system is the device that stabilizes the camera when in motion by pivoting it in 3 axes. That way, you can take stable footages during a flight regardless of the direction and tilt of the drone.
FAQS About Drones
What differentiates ARF from RTF ?
ARF means Almost Ready to Fly while RTF stands for Ready to Fly. The latter is ideal for newbies who are not familiar with the construction of the quadcopters. RTF drones come in elegant boxes and one can fly them as soon as they are out of the box. The good side of RTF drones is that you don't have to wait for hours before you start flying. Another subset of RTF drones is the BNF (Bind and Fly) which come ready for flight except that they don't have a transmitter. You have to choose a transmitter and connect it to the drone to start flying.
Coming to ARF; these are the type of quadcopters for individuals who like DIY adventures. They come disassembled or partially built. The process of assembling could take several hours. As you can imagine, ARFs are not cheap and are designed for experienced pilots.
GoPro camera or built-in camera: which is better?
Perhaps you are an aerial photographer. The kind of drone you choose will be determined by the design of the camera. So, you will choose one of these: GoPro camera, built-in camera, or custom mount digital photography and video camera. Your personal preference should guide you but don't forget to consider the pros and cons of each option. You might need to compromise between the autonomy, photo quality, weight, and functionality. Built-in cameras are convenient and don't require extra money.
How do pilots escape crashes?
If you are a beginner, the most important thing you should consider is safety. For a safe flight, always keep your drone in sight. Avoid flying in the woods or busy places. Find an open area and don't let the drone go too far in places you can't see. Don't fly your quadcopter in dim light, rain, or wind. Keep it 30 ft away from obstacles to minimize chances of crashing and you better use the headless mode.
Is a drone the same thing as quadcopter?
Many times, the two words are used interchangeably but technically speaking, quadcopters are types of drones i.e. they have 4 motors while drones are unmanned aerial vehicles including quadcopters, hexacopters, etc. Quadcopters are by far the least expensive drones in the market, no wonder they are marketed as toys.
Beginner drones without cameras start at £10. If you want one with the camera, you will spend about £40-£50. For a first-person view and video on your smartphone, you should increase your budget to £100. In essence, you get what you pay for. Expect high-quality footages and longer flight times at higher prices such as £300 and above.