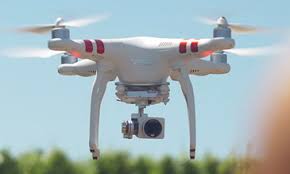 These days, you probably have observed strange flying objects whizzing around, or hovering, ever so low or high. If you don't know about them you might have excitedly wanted to report these strange sightings! Right? Because they are rising rapidly in great popularity, you might be fully acquainted with them or even own them – welcome to the world of Drones!
These hot little flying gadgets are certainly grabbing people's attention and the headlines. UAVs or Unmanned Aerial Vehicles are becoming a huge fad for eager hobbyists, particularly the quad copters. Some stores claim to sell 200 of these flying "toys" a day. Not all use them for fun though. Some have much more serious business to take care of. Private investigators are deploying drones to snap photos of those incandescent illicit meetings! The drone fulfils many a role stretching over both the business and pleasure arena. Online retailer Amazon has even requested from the Federal Aviation Administration if they can get authorization to start testing drones. They want to deliver drones straight to eager customers, hot off the press. Yes, drones are certainly in the news, more and more with all their unexpected uses, and still growing in demand. With their built-in cameras or ability to carry other cameras or iPhones, the possibilities are endless.
[rwp_box id="0″]
Are you eager to join the rush for a drone – which one?
You too can get your bird's eye view of unforgettable memories with your own drone. Here is one that you will love to start off with. It's the DJI Phantom 3 Standard.
Fabulous features
With its Automatic Flight Assistant, you fly with so much freedom and confidence. This little number will return to you just by pressing the button. It has a built-in GPS, recording your take off point, remembering it as you fly. When you command it to, it will come back to you immediately. So cool to know should your control signal be lost. It is under your command and control whilst you are flying it, all the time. When it takes off, it will hover there, waiting for your commands. Just a flick of your finger and it will change its direction and altitude to suit you. And when you want to stop it, it will again come in, hover and wait for your next command.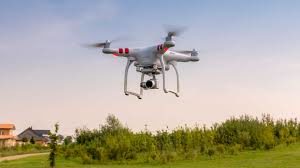 You set at what height or distance you want to keep your flights when you are in a safe area to fly your drone. It will automatically stay inside the chosen flying limits.
Your Phantom 3 Standard will send its position to your mobile device, to a live GPS map, during each flight. You will refer to this map to check its whereabouts. You will know precisely which direction your Phantom is facing and it will be able to return to you at your whim, and in an instant.  It will know where you and it are; calculating how much flying time it has. It will even send you a reminder that it will need to land soon, or if its battery is becoming low. It will automatically come back to you and land when required to do so.
Your Phantom has four large and bright LED lights on each arm, lighting up as it flies. When you glance at it, you will know straight away in which direction it is flying as well as its current status.
Fun, fun and more fun while you fly high in the sky
On a single charge you will fly for up to 25-minutes. Your Phantom has a patented DJI Intelligent Flight Battery. You will get constant reminders how much more you can fly for, depending how far you are and how high. It will alert you when it needs to head back to you. All this info gets streamed to your GO app that will be on your mobile device. And recharging is so easy. Bright indicators will inform you what is your power level and current status. The battery has protective plastic over it and has sensitive sensors all to take care of your battery.
A picture perfect investment
If what you had in mind with your Phantom 3 Standard is the best aerial photos to astound your friends and family with, you can share these instantaneously to all your social networks – they are not going to believe it! The built in camera is up to shooting 2.7K video. Think of your television set and imagine pictures three times clearer. Look at these impressive stats:
♦  30 frames per-second
♦  Maximum of 40 Mbps.
♦  You can record in full 1080p HD so you capture every frame, not missing anything
♦  The Phantom 3 Standard shoots 12 megapixel JPEG files
♦  It also shoots DNG RAW for absolutely professional photos.
♦  It has a  1/2.3" sensor
♦  It has a  fast f/2.8 prime lens
♦  It has a preset focus optimized for impressive aerial images
♦  It has a 2.7 HD video
♦  Equivalent lens of 20 mm
♦  f/2.8 aperture
♦  12 Megapixel photos
A lot of flying cameras have distorted type images but the Phantom 3 Standard comes with a customer-built lens with 94⁰ field of view. This gives practically distortion-free images – just accurate beautiful pictures. There is a 3-axis gimbal that keeps your camera levels stable, no matter how you fly. And good stabilization is important. The gimbal holding your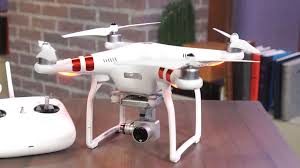 camera on your Phantom is the same kind of technology that Hollywood filmmakers expect and which is found on their top-range equipment. Only Hollywood quality type pictures for you!  Just aim your camera, making use of the gimbal control dial situated at the top of the remote.  You tilt it up and down taking the perfect picture.
While we're here, check out the stats for your Phantom 3 Standard:
♠  Weight, including propellers and battery :1216 G
♠  Size (diagonal, propellers not included) :350 MM
♠  Ascent speed (max) :5 M/S
♠  Descent speed (max) :3 M/S
♠  Max speed :16 M/S (Atti mode)
♠  Max tilt angle :35°
♠  Max angular speed :150°/S
♠  Max flight time :± 25 minutes
♠  Max service ceiling above sea level :6000 M or 19685 ft
♠  Operating temperature range :32°F-104°F or 0°-40°C
♠  Satellite position system :GPS
♠  Hover accuracy range vertical :± 0.5 M
♠  Hover accuracy range horizontal :± 1.5 M for accurate images
You get a remote controller that keeps you in control of your Phantom all the time. It is ergonomically designed too, no cramps, aches and pains from holding the remote in your hands. It's lightweight and easy to use and hold. It is because the controls are right there at your fingertips.
You've got excellent range too. You can fly up to around 10-football fields away. No worries. Because there is a high power 5.8GHz transmission frequency on your Phantom, it keeps it responding all the time, even at a kilometer away. Flight distances might change depending on your area's local regulations and environmental circumstances.
With such easy-grip control sticks, you get accurate and precise flight. The spring-loaded sticks center automatically when you let go. This means you get the chance to frame the shot, check your map and plan your next moves while the Phantom waits, hovering for your next command. There is a Wi-Fi range extender that's been built into the remote control. You can connect to the Phantom's Wi-Fi network for live views and access to advanced camera controls – even more.
[asa2]B013U0F6EQ[/asa2]
Review it yourself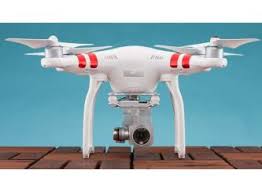 Frankly, you are going to find plenty of drones that you can choose, available on the market. But one of the ultimate best to pilot is the DJI Phantom 3 Standard. A review would not be complete unless it boasted of the remarkable stability the Phantom 3 has during flying and its clever controls. But pros and cons form part of all products, so here goes:
Pros
Ø  Customers say the balance between the pricing and the features is reason why the Standard gets positive reviews. On Amazon, it gets a 4.3/5 star rating. It gets praise for its premium contribution, with some customers claiming it is a really worthy upgrade from the cheap drones of $80. It is generally regarded as a great fun platform for beginners.
Cons
Ø  Customers say the Phantom Standard's limited transmission range only offers a measly 0.6-mile range. The Standard uses a 2.4 GHz Wi-Fi extender and customers have come to expect the Lightbridge extender of the advanced type models. But the Standard does overcome this by making use of a camera similar to the advanced models.
Take a look, see
Take a look at the comparisons between the Phantom 3 Standard and the Phantom 3 Advanced. The biggest difference is in the cameras which also then adjusts the prices. You will need to decide whether you want the few "extras" of the Advanced over the Standard.
Phantom 3 Standard
Phantom 3 Advanced
Camera: 12-megapixel sensor for up to 2.7K resolution video  Up to 30 frames per second, carried at 40Mbps

Offers single shot, burse mode, auto exposure, bracketed frames and time-lapse shooting.

Camera: Sony Exmor 12.4-megapixel sensor and video

Up to 2.7K and 30fps

Also with 40Mbps bitrate.

Offers single shot, burse mode, auto exposure, bracketed frames and time-lapse shooting.

Flight range: can manage up to 1,000m in distance using supplied controller. But this is FCC rated number, when outdoors and unobstructed.
Flight range: Range based on outdoor, unobstructed use. Can go up to 2,000m away from the flier using supplied remote controller
Battery charging: Features 15.2v, 4,480mAh batteries that charge at 57W.

The Standard wins here, thanks to its different camera sensor. It manages 25-minutes flight time.

Battery charging: Features 15.2v, 4,480mAh batteries that charge at 57W.

Has 23 minutes flight time.

Flight abilities: flies at 16 metres per second, ascends at 5 m/s and descends at 3 m/s.

Max above- sea level altitude of 6,000m.

The Standard uses GPS

Weight: 1216 kg

Flight abilities: flies at 16 metres per second, ascends at 5 m/s and descends at 3 m/s

Max above sea level altitude of 6,000m.

The Advanced features GLONASS.

Weight: 1280g.

App smarts: Accompanying app controls the drone
App smarts: Accompanying app controls the drone

Pricing

: The DJI Phantom 3 Standard is around £620.
Pricing: The Phantom 3 Advanced is around £900
[asa2]B013U0F6EQ[/asa2]
[asa2]B07BHQ42XX[/asa2]
It's a foregone conclusion that you would want the Phantom 3 Standard, period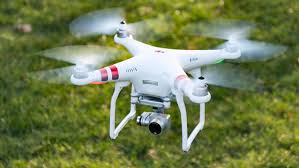 What you get with your DJI Phantom 3 Standard is one professional drone. It is not to be left out of any hobbyist or video production company looking for user-friendly performance. It stands miles over some other lower priced models. Customers will say that based on its design and features, not to mention its ease of use, it surely rates as 4 stars out of 5. It has proven that. It is superb to handle which is a top priority for the beginner. And it certainly is an outstanding buy when you consider you get the controller too which is a bargain. You probably would have needed to buy a separate controller with other type drones.
Based on the phenomenal success of both the DJI Phantom 3 Professional and the Phantom 3 Advanced, the founder team naturally wanted to create something new. They wanted to address those people who were curious about starting out, who wanted to start out in the world of aerial imaging. Yet they were not quite ready to starting out on the more professional systems. That's exactly what they achieved with the Phantom 3 Standard. It takes off so simply and easily to the skies and still takes photos and videos of exceptional quality. Get your Phantom of the Skies!