If you don't like travel much outside or you are homesick still you can enjoy the drones fly at the cost of under $100.
It can be your penthouse or a tiny apartment doesn't matter you can fly them around without any restrictions unless it gets crashes or hits someone.
The variety of indoor drones might be explored online that are not even found in hobby shops. You have arrived this article to get a piece of advice. Some of you are freshers and some of you already own a drone. As you are already confused we are here to advise you on few but best choices.
Before we recommend you few very astonishing drones let us check out few factors need to be considered before you make that decision:
Are you, your loved ones and your belongings are safe
Though they look small still they might harm you and hence you need to make sure that your pets are not around. Drones might use sonar to maintain their altitude but to fly efficiently you should keep the path clear and any interference must be removed or moved aside.
Even if you have checked out the latest video to fly the drone online still go through the manual as it is specific to your drone as some drones use pressure gauges, the sensitivity level whether it has preset control etc.
Availability of Spare parts
After all, you are flying it within the four walls hence you can expect some amount of damage and flying a drone in damaged condition would defiantly imbalance the drone hence to is always recommended to have spare parts to keep up with the drone performance.
Be a part of drone community
Yes, you heard it right. Drone is a technology and for everything that is associated with technology must be well researched and questioned. Hence join a community, read the reviews and try to connect yourself with the situations people ask there. This is very effective way to consider the right set of drones. There are many communities. Refer to https://www.dronecommunity.biz/ or maybe http://dronepilots.zone/. Whether you are an expert or first-time flyers you can ask and contribute to a number of questions and ask for suggestions. As the people in the community are the end users so you can expect a genuine answer rather than a marketing responses.
[table id=11 /]
If you are trying to customize your drone and need an expert advice on DIY please refer to http://diydrones.com/
11 Best Flying Indoor Drones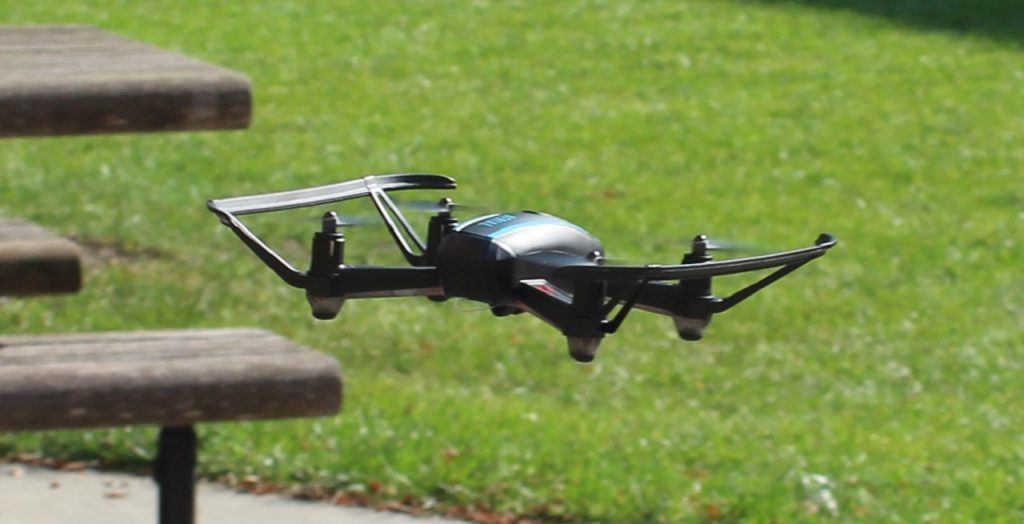 If you are a beginner trust me this is the best drone to fly with. It is more like playing video games as it has 3 skills levels of flight controls and moreover, it's headless mode, altitude hold and triggers to take off and land gives you the amazing experience.
You get the following accessories with the drone:
4 extra propellers
1 USB charging cable
1 memory card reader
2 batteries
a guide booklet
4 extra rubber foot guards
1 propeller installation kit and screwdriver
take few minutes to read the guide before taking off the flight
Check out the tutorials to fly a drone https://altairaerial.com/pages/videos
[asa2]B0751GHH8N[/asa2]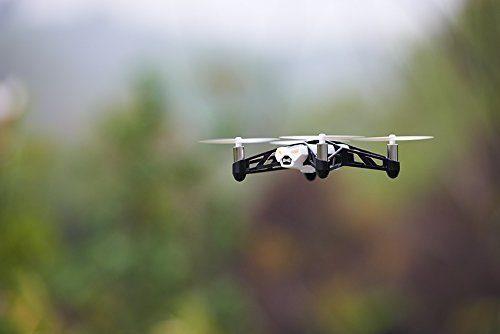 It looks like a lively robot as it weaves through the air. It has a Bluetooth smart technology that helps you connect the device o your smartphone or tablet. The features of flipping 360 degrees, 90 degrees and 180 degrees just by one click makes it an acrobatic device. The added advantage of this drone is that it has removable wheels attached to it, so if you are capturing something rolling on the ground, for example, shooting your pets may be a small mouse or cat, this can be fun. You can roll it across the floor and up on the wall. The photo quality is 300,000 Px which is fair enough. The Auto-pilot mode corrects the angles and positions it required to be corrected.
Further, every movement is captured and analyzed with the help of accelerometer and gyroscope. The photos are compared in order to determine the rolling spider speed every 16 milliseconds with the vertical camera. The application used is free-flight 3 with is connected through the Bluetooth with a control range of 20 meters/65 ft. It has Lipo battery with 8 minutes of flying time.
More information about Parrot Rolling Spider
[asa2]B0714DDPCY[/asa2]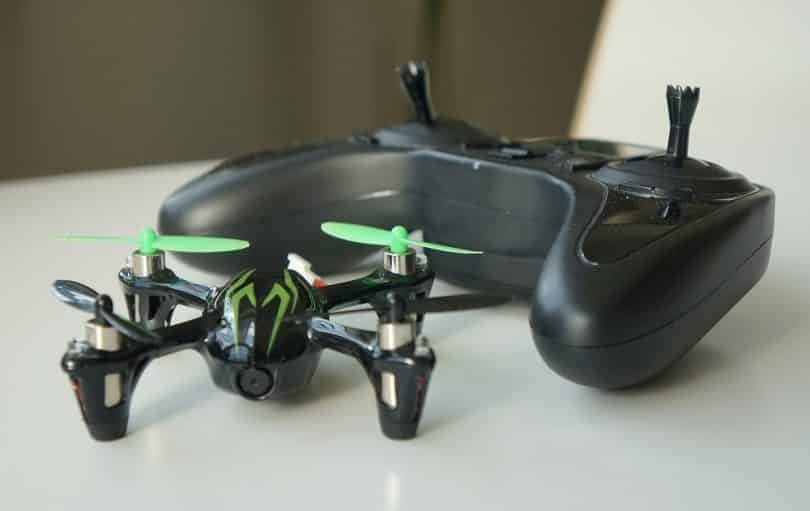 It is the durable one-piece main frame with precision axis 6 gyro and ready to fly. It has 4 channels 2.4 Ghz control with the high capacity Lipo battery. It might cost you around 30 to 35 $. If you are new to drones and you love flying drone this would be a recreational activity for you to fly this drone. It has instant video preview on a transmitter that enhances your experience.
More information about Hubsan X4
[asa2]B00P79ZQIA[/asa2]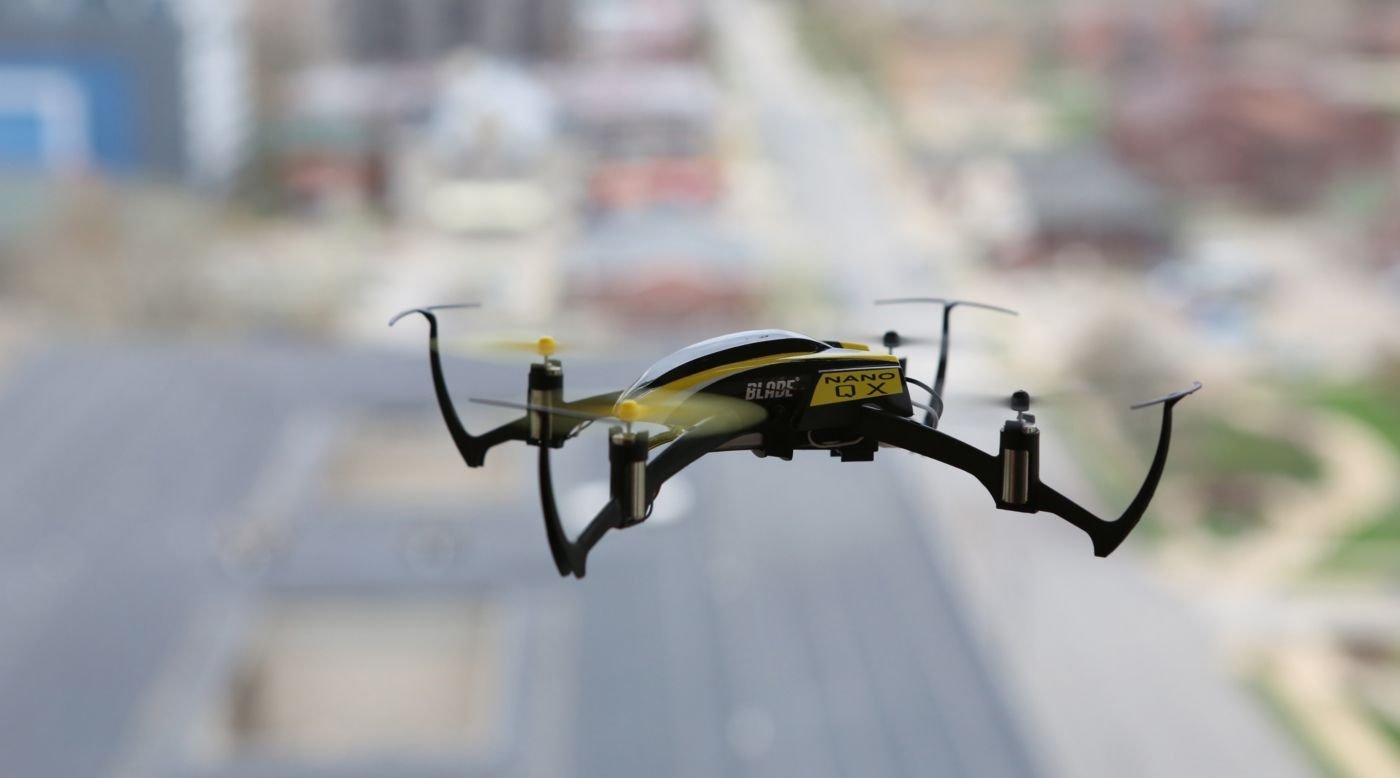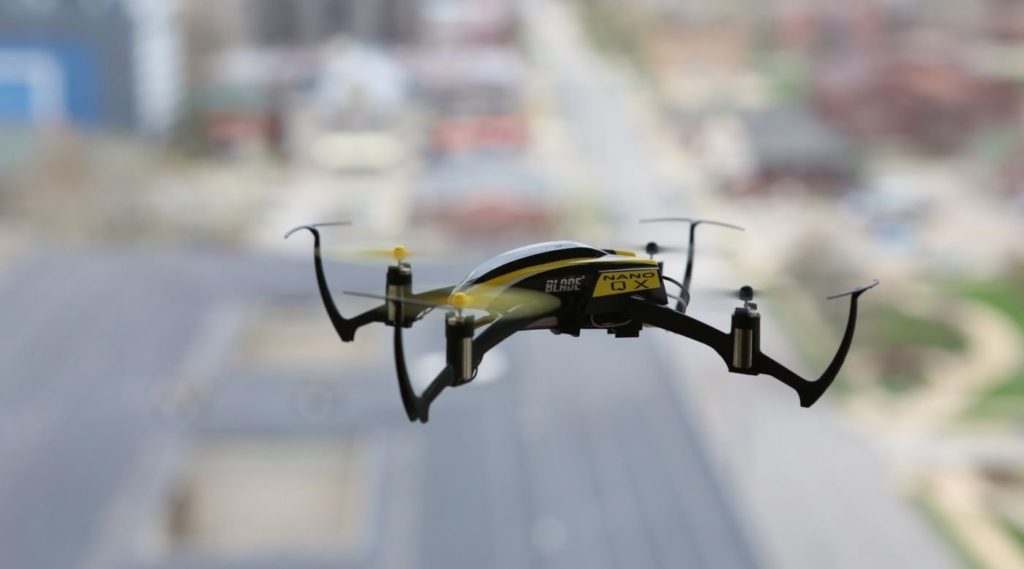 It is a product of horizon that has 6 axis technologies as well as three-axis i.e. 3D mode. Costing around 90$ with spare blades and canopy blade Nano is easy to fly and responsive. It has a strong body compared to other indoor drones so less likely to crash.
It is made of a good quality plastic frame and a single circuit board. The battery resides beneath and the canopy on the top, the propeller blades stop rotating while moving sideways.
the small lipo battery 150 mAh can keep the drone flying for continuous 7 to 8 minutes however it takes 25 minutes to charge the drone with USB cable.
It has two stick remote control which helps you tilt the drone left or right as per the requirement enhancing its features with the elevation controls to switch up and down depending on the preferences.
More information about Blade Nano
[asa2]B00SNEJA92[/asa2]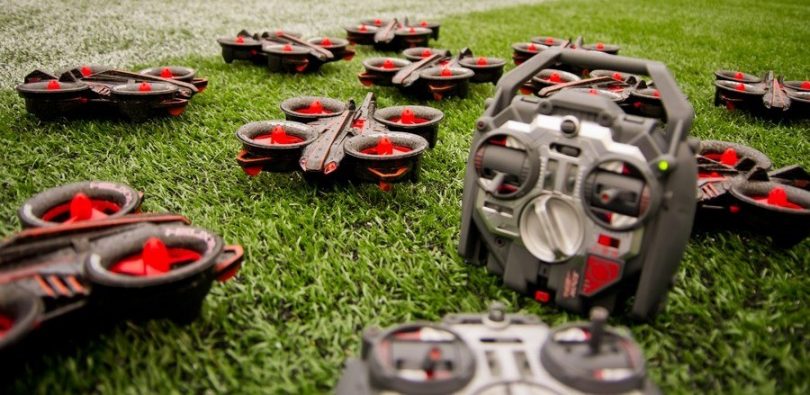 This is a real indoor drone that has a capacity of bouncing off the object without any damage, sticking to the ceilings and neither causes any damage to you or itself. Due to these features at the cost of around $70, this can be considered as very
easy to control drones.It has gyroscopic stabilization and controller takes 8 AA batteries with 2 control modes and one button 3D stunts.
[asa2]B011NMDU96[/asa2]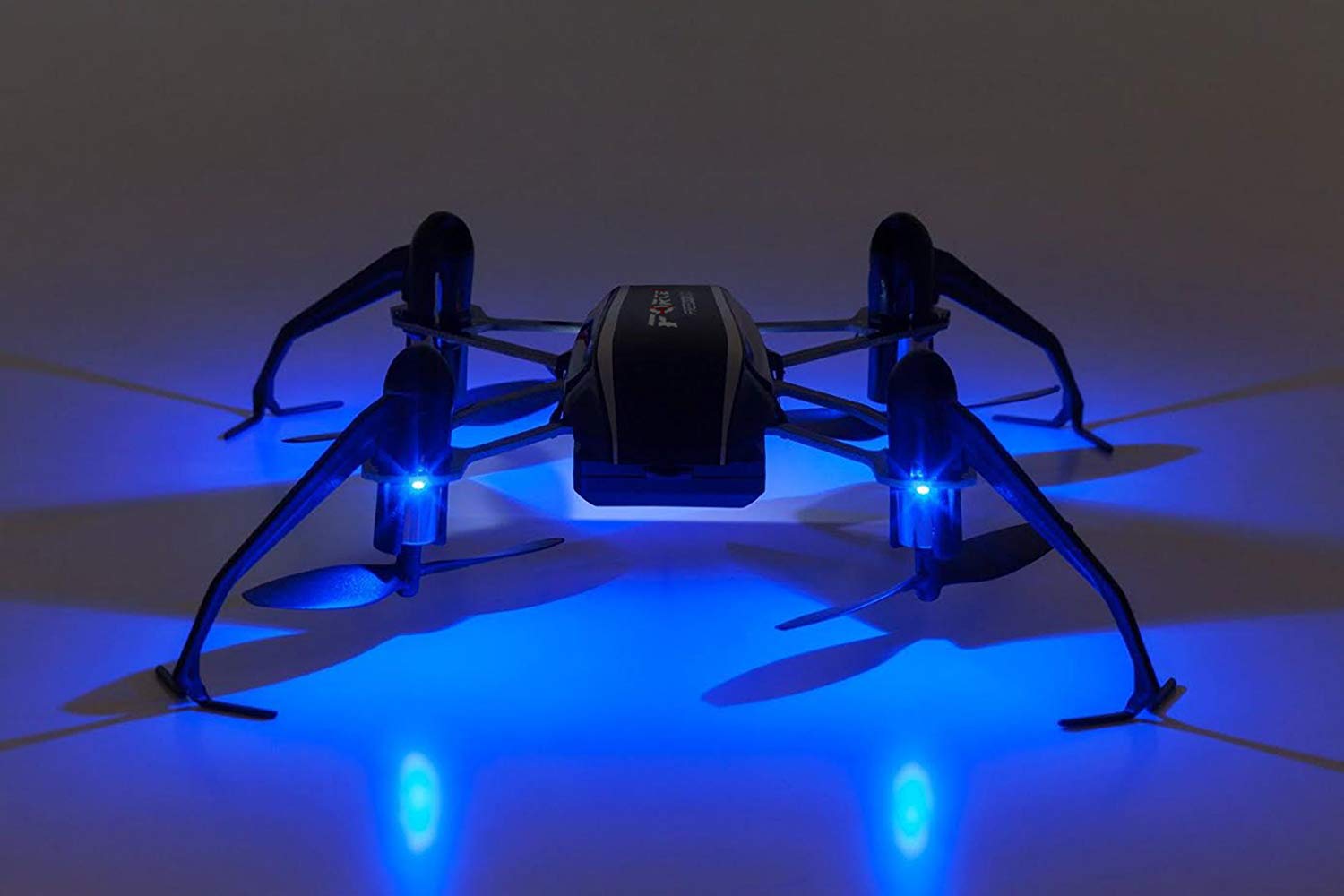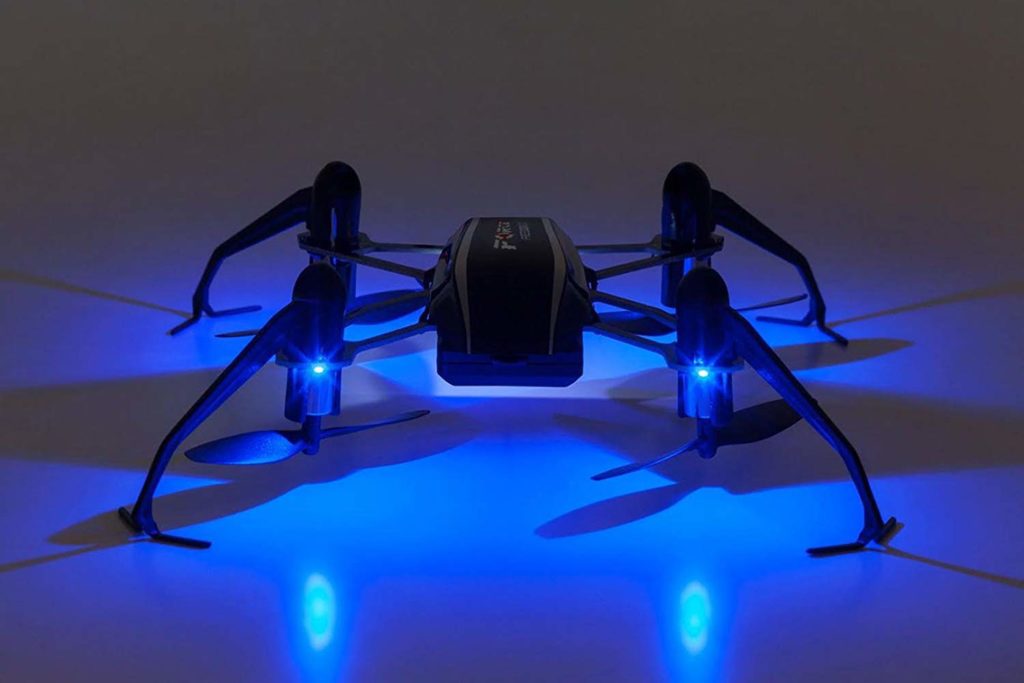 If you are looking for some low budget drones that can perform stunts and at the same time it is stable then Force 1 Freedom U32 is one of the choices you can make. The $40 drone that has 7 to 9 of battery life is small and compact design with red-blue Led lights makes it look very attractive. It has 6 axis gyro with neat features and high tech capabilities.
[asa2]B01D9PF3DQ[/asa2]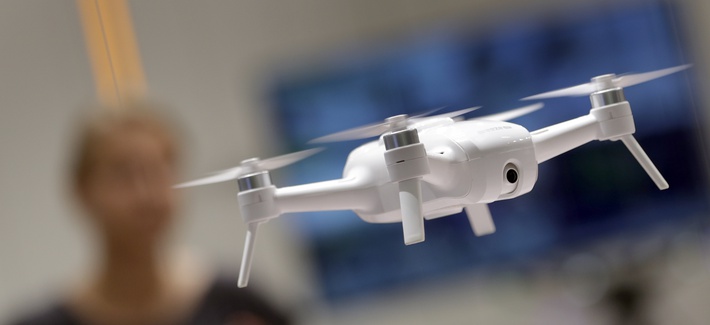 It is the low-cost drone which is very quiet with the unique style and long flight time of approximately 12 to 13 minutes. The transmitter has smaller thumb control type. The weight of this Quad is d26 gram without guards and battery. As the battery weighs 7.1 grams and props guards as 2.3 grams. Though it is efficient in flying time compared to other indoor drones however it takes 35 minutes to charge the battery and at least 5 minutes to cool down the drone after a flight.
More information about Syma X11
[asa2]B00L4O3IPK[/asa2]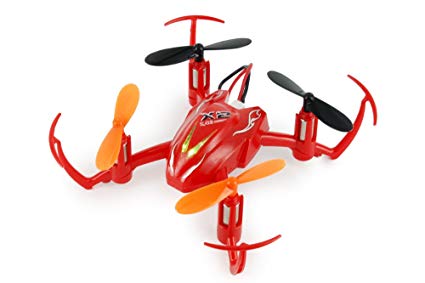 Syma X2 the name suggests is a small drone that has guard circle design as a protective layer that protects drone from collusion. It has the ability to swing up and down, left and right, forward/backward, and rotates 360 degrees. It's playtime is more than 5 minutes and its mini shape allow the drone to move into every small corner of the apartment. You can have a lot of fun while playing with this drone.
[asa2]B00K0UB41O[/asa2]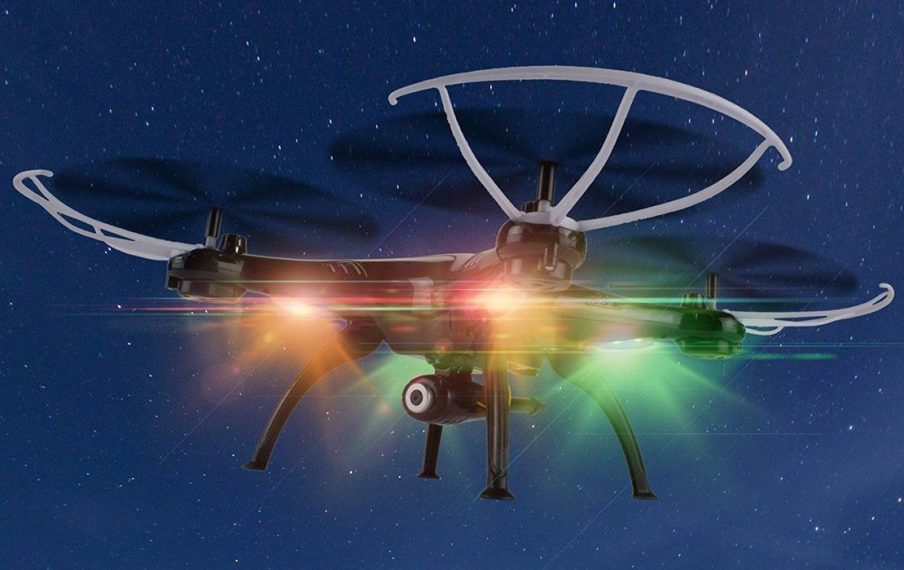 Another headless/IOC Functional with the nose directional capability, flying multi-rotor, is that it is very easy to learn this 6-axis flight control which has 3D lock and flight scheduling functionality.
More information about Syma X5SW
[asa2]B00XWRK9E0[/asa2]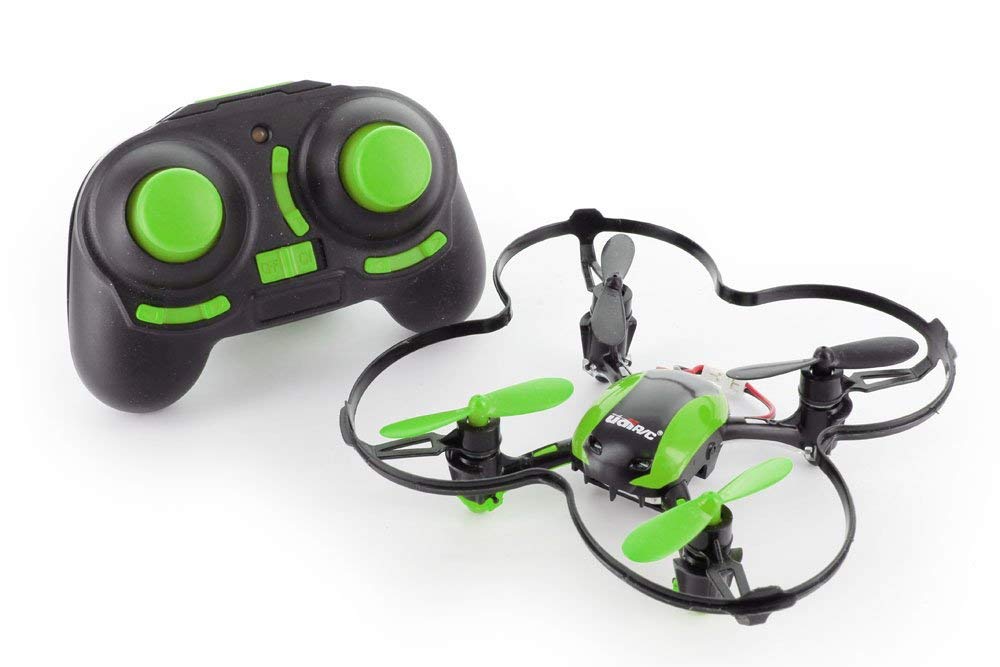 This light weight drone 0.6 ounces is capable of 360-degree rolls in any direction and can perform flips smoothly. The landing of this drone is fascinated by soft cushion like feet that allows it to land safely however you need to practice before you actually start using this drone as this really needs hands on. At the cost of $30 it gives you a battery life of 6 to 7 minutes. This is another ideal drone for indoor flights.
[asa2]B00M0F04EK[/asa2]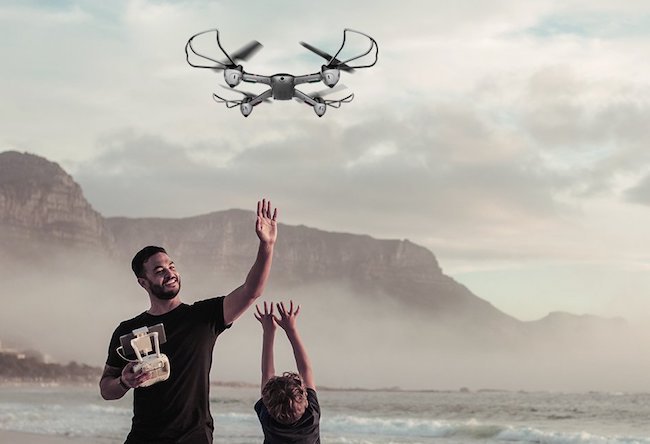 A medium-sized drone which is great choice for kids and raw beginners. It works exactly the way you wish to as it has a return key that allows you to get back to the initial place and hence you have no fear of losing it. With the aerodynamics structure and 360-degree role it makes the drone very stable and air resistance. The only disadvantage is that it takes 10 min to cool down after every flight i.e you cannot even charge as you need to avoid overheating.
[asa2]B073J1LB9K[/asa2]
Common Feature of Such Drones Would Be
Battery life won't be more than 10 min and hence make sure you have extra batteries as it takes an hour to charge one.
The camera quality is usually not professional unless you ask for a customized drone.
If you are in real estate business and using the drone as realtors or promoting high end technology then choose a drone with good quality camera mounted on it that can navigate in any corner of the house and can stick to the ceiling or roll over the ground.
You cannot expect these drones to fly stable outside it there is extreme weather condition as due to their light weight they might imbalance due to wind and crash.
---
Now that you have decided to buy a drone let us share few tips and tricks that can be useful for you when you have your drone. No matter how many blogs or websites you went through and have learned about the variety of drones make sure you read the manual that you have in the box. Every drone has its own unique features, if you get to know them and then use the drone they will amaze you and if you just fly the drone blindly they might be dangerous too.
If you are holding the controller for the first time make sure you are in an empty room or may be in your small garden with not many trees.
Start slow and do not accelerate. Learn to hover and then try different patterns. The small propellers though are small but can ruin your beautiful lamp or may ruin themselves. So as said before, start slow and gradually you learn to fly.
Sometimes if drone doesn't go in the right direction or might not flip the way you want that might make you feel frustrated and accelerate the drone. Please do not try these tricks at home it can be dangerous and rather than learning you might lose your brand-new drone.
The best advice would be to use propeller guards as they are not only good at reducing the damage but also protect you and your loved ones. Another substitute for propeller guards is using Hull which is placed inside the drone to reduce damages but that is in case of few of them.
As we are aware drones are based on the same concept as you have military Quadcopters that requires air pressure below the drone and then the propellers force the air down which creates force to lift up the drone hence you should avoid walls as the vacuum is created that can deplete the drone performance for the time being
Everything requires practice and same is with the drones. It is a technology and if you are fond of you need to learn it.