Drones are now a common feature in filmmaking and video shooting projects. According to fine and graffiti artist Katsu, drones are a way of disrupting the way we perceive the everyday landscape. Filmmakers are pushing the envelope further and are using drones to give viewers of their art an out of body experience through an overlaid perspective. This is the pleasure of drones and scores of drones are flying off the shelves.
Modern drones now come equipped with advanced technology that captures what we humans find appealing. The use of drones in filmography became legal in 2014, and since then they have been used widely by both professionals and amateurs. Their popularity is regarded to the fact that you can take amazing close-up action footage, and cinematographers are thinking up new ways of incorporating them into their sets.
[table id=62 /]
9 Best Drones for Video Shooting Projects
It is not an easy task settling on a drone, but with our reviews, you will be better placed to make a good purchase. We have tested these drones ourselves and considered the reviews of other drone enthusiasts in the film industry in compiling this list. You have to be ready to spend a pretty penny on a drone you intend to use for video making project since they have the best features and high-quality cameras.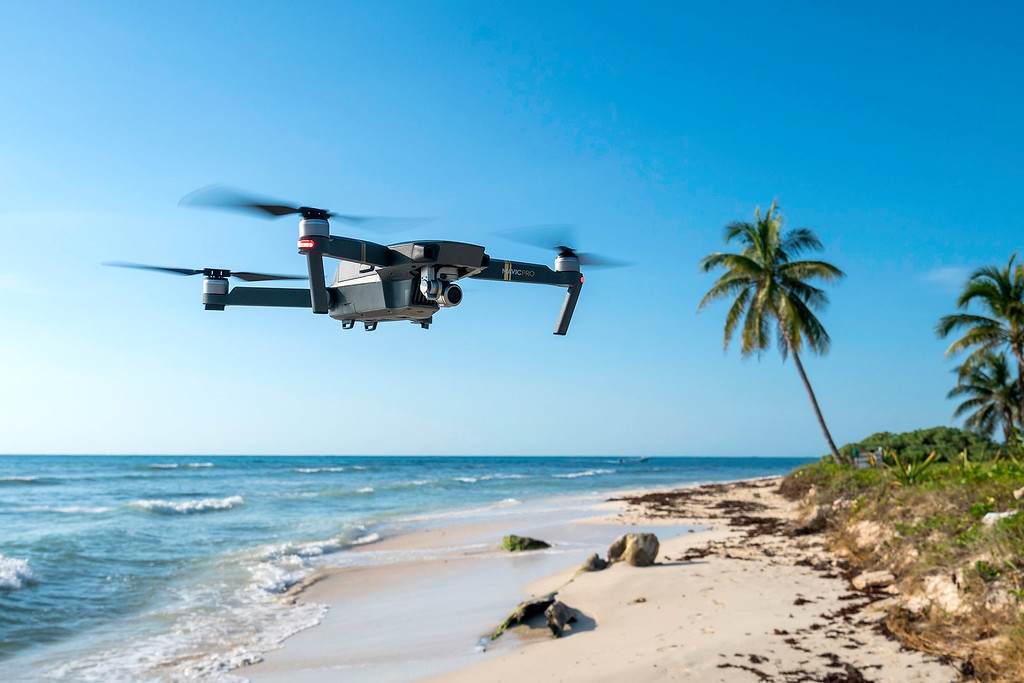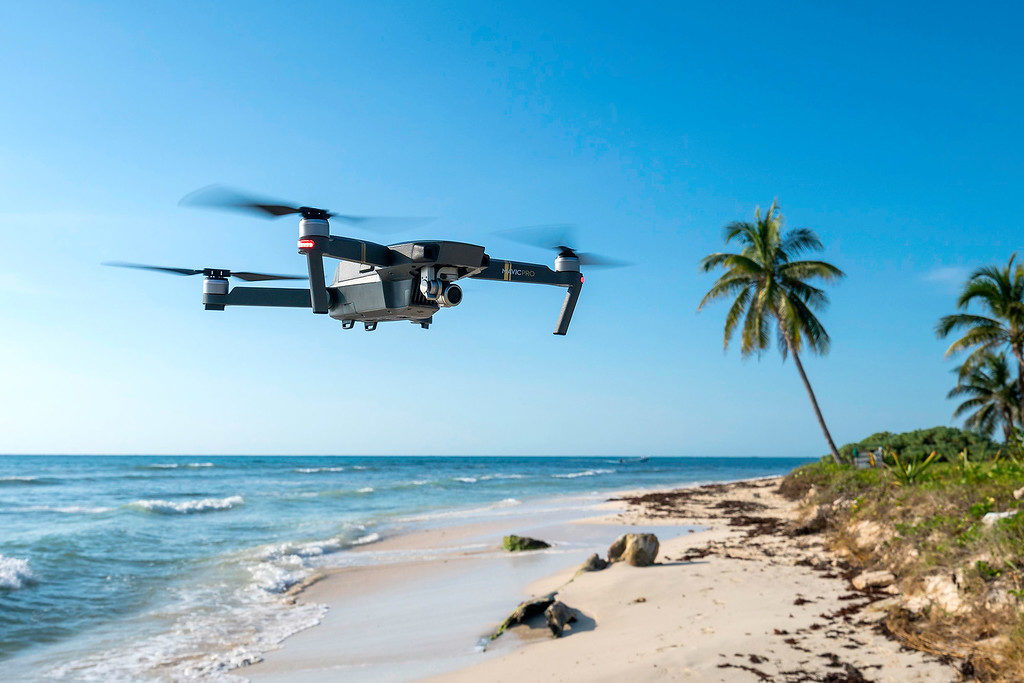 Almost all drone lists start with a DJI drone, and this is because they are fantastic, and despite the price tag, they deliver the value for money. It has on several occasions been voted as the best portable drone in the market today. We did not want to take everybody's word for it, but our test process proved that it is indeed one of the best drones there is, with excellent value for money.
Dimensions: 3.3 x 7.8 x 3.3 inches
Weight: 25.89 ounces
Wingspan: 590 mm (23.2 inches)
Battery: 11.4V 3830mAh Li-Po 3S
Flight Time: 27 minutes
Controller Frequency: 2.4GHz
Maximum Speed: 40.4 MPH
Maximum operating distance: 4 miles
Camera: 12MP 4K UHD video camera 720p, 1o80p, 1520p, 2160p
The Mavic Pro is compatible with iOS and Android devices. In the spirit of keeping everything light, it uses a small controller that has a place for your tablet or smartphone. This allows for FPV viewing, and you can edit and share the footage from the DJI Pilot app.
[asa2]B01LYBLZRK[/asa2]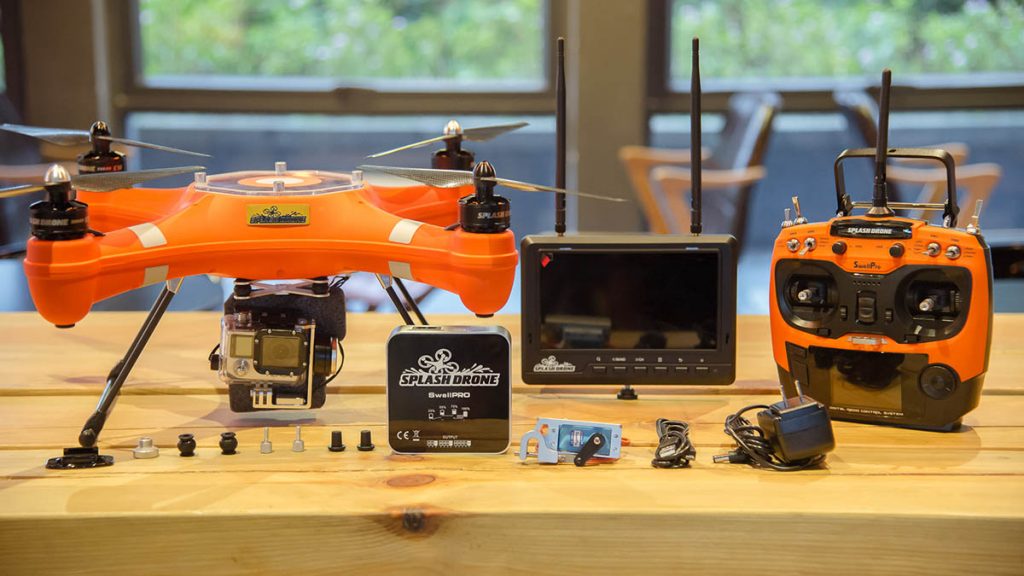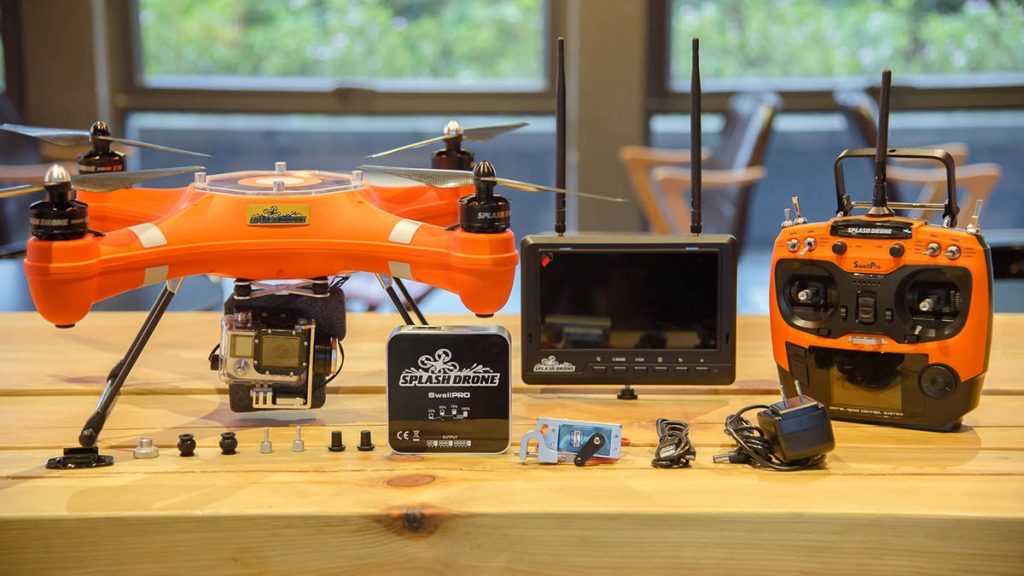 SwellPro has risen the ranks to be one of the best drone manufacturers in the world. The Splash Drone 3 Auto is one of the best waterproof drones and a 4K UHD camera. This is perfect if you need to shoot in the rain, or over large bodies of water. The camera captures high-resolution images with acceptable flight time.
Water Resistance: Water landing, short dives
Weight: 2380 grams
Payload: 1 kg
Battery: 14.8V 5200mAh
Speed: 58km/h
Flight Time: 16 minutes
Camera: 4K HD
Gimbal: 2 Axis
Flight Controller: Includes 5" FPV screen
Range: 1km
Extras: Payload Release Module
You will need the SwellPro app to control the camera. The app can also fly the drone, and it is recommended for beginners because it takes a while to get used to the joysticks on the controller. You can make a flight plan, and through GPS signal, it can fly autonomously.
[asa2]B071HQF33V[/asa2]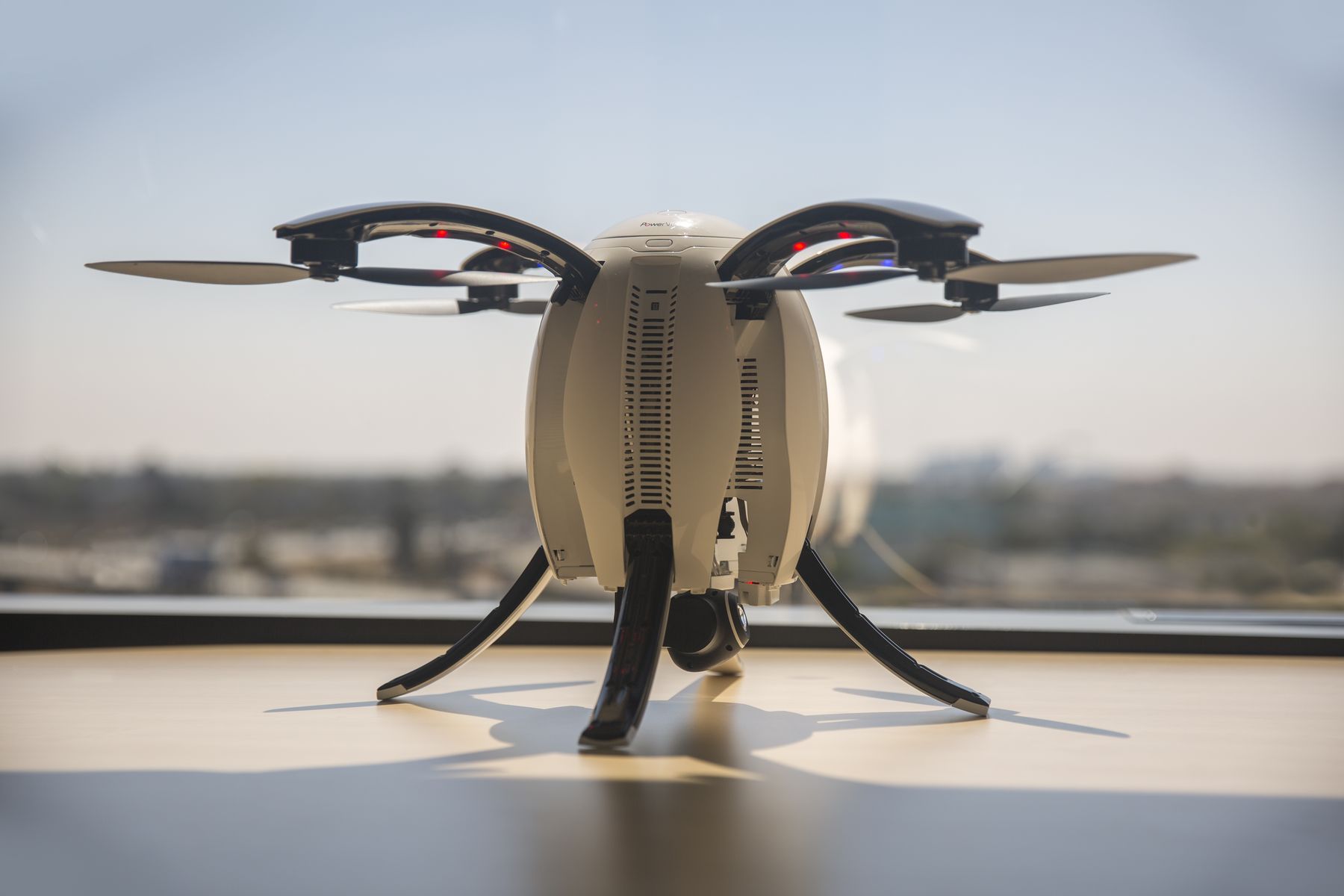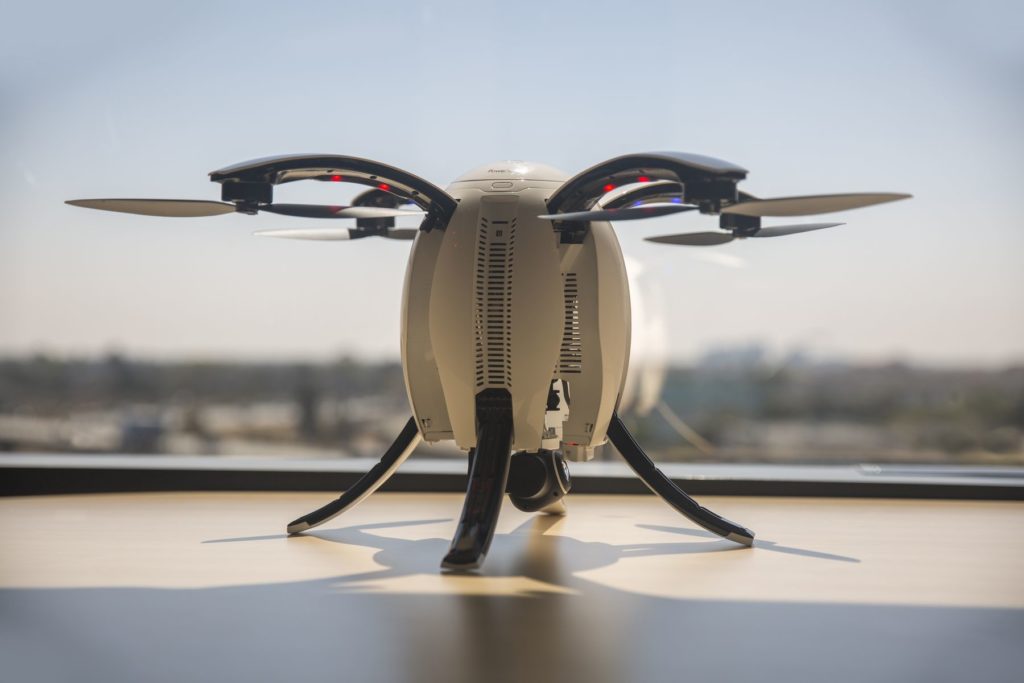 This is unlike any drone you have ever seen. It looks like an egg and the propellers extend from the side. This makes it easy to carry around without fear of breaking parts unless you drop it. The PowerEgg has an integrated 3-axis gimbal that stabilizes the camera for a better shot.
Dimensions: 14 x 20 x 11.5 inches
Weight: 6 pounds
Controller Frequency: 2.4GHz
Battery: Li-Po
Flight Time: 23 minutes
Maximum Flying Range: 3.1 miles
Camera: 14 megapixels 360 Panoramic 4K camera
The PowerEgg uses the Maestro remote controller that allows pilots to control the drone with hand gestures. The shape allows the camera, which is positioned at the bottom to take unobstructed aerial footage. You will get a PowerEgg stand, a base station, with the corresponding battery and charger.
[asa2]B079P5ZPSQ[/asa2]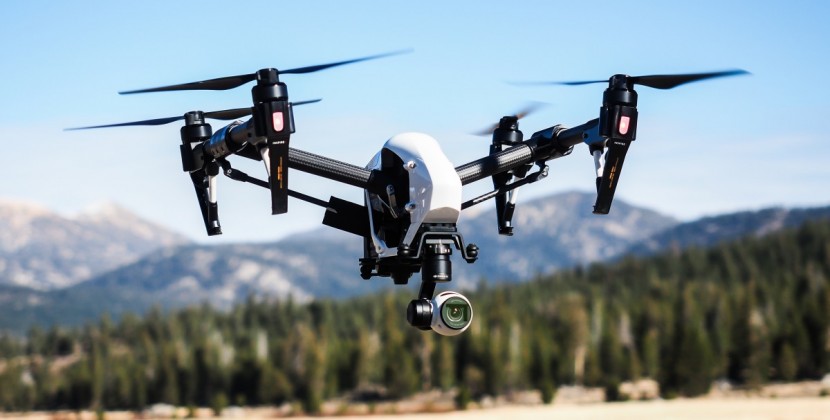 This is a versatile drone that can be controlled by two pilots each with their controller, at the same time. Its aerodynamic body allows it to gain speed very fast and it is perfect for high-speed action. If you are looking for an all-around video making drone, then you will be pleased with that the DJI T600 Inspire 1 can do.
Dimensions: 3.3 x 7.8 x 3.3 inches
Weight: 25.89 ounces
Wingspan: 590 mm (23.2 inches)
Battery: 11.4V 3830mAh Li-Po 3S
Flight Time: 27 minutes
Controller Frequency: 2.4GHz
Maximum Speed: 40.4 MPH
Maximum operating distance: 4 miles
Camera: 12MP 4K UHD video camera 720p, 1o80p, 1520p, 2160p
The propeller attachment to the body of the drone have sensors that help in stabilizing it. This is one of the reasons why it takes high quality 720p 4K footage. It has top of the line features such as a detachable camera, intelligent flight, follow me, 3-axis stabilizing gimbal, and so much more.
[asa2]B00PQISFO4[/asa2]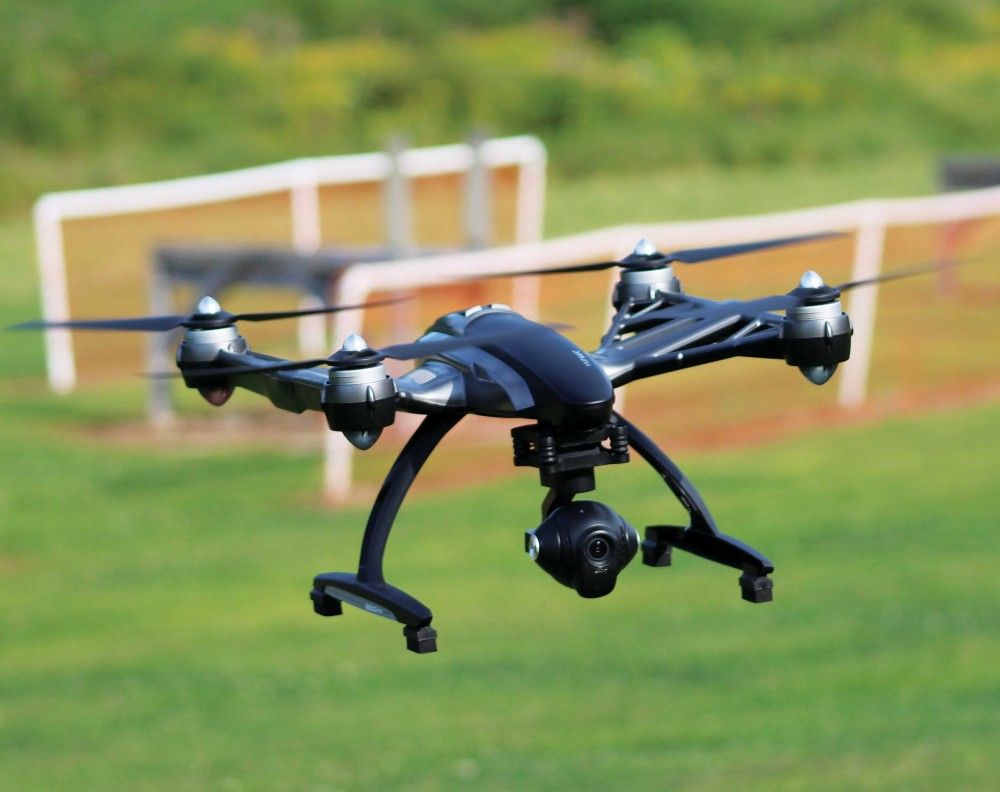 This is a ready-to-fly drone which means you can begin surveillance work as soon as you charge the battery. Here are its specifications
Dimensions: 22.2 x 16.5 x 9.4 inches
Weight: 2.5 pounds
Wingspan: 565 mm (22.2 inches)
Controller Frequency: 2.4GHz
Operating Range: 800 meters (2625 feet)
Camera: 12MP 4K camera
Battery: 11.1V 5400mAh Li-Po 3S
Flight Time: 25 minutes
Maximum Flying Altitude: 122 meters (400 feet)
Maximum Speed: 29 km/h (18 mph)
The Q500 4K Typhoon has a 3-axis stabilizing gimbal and it ensures that the CG3012-megapixel camera. This means that it can take high-quality footage on a windy day than most drones. The camera records at 120 frames per second, and first-person view capability. The camera mounting has a hand mount that allows you to use the drone as a camcorder. The drone comes with two extra batteries for prolonged flight times.
[asa2]B00ZH45ZXG[/asa2]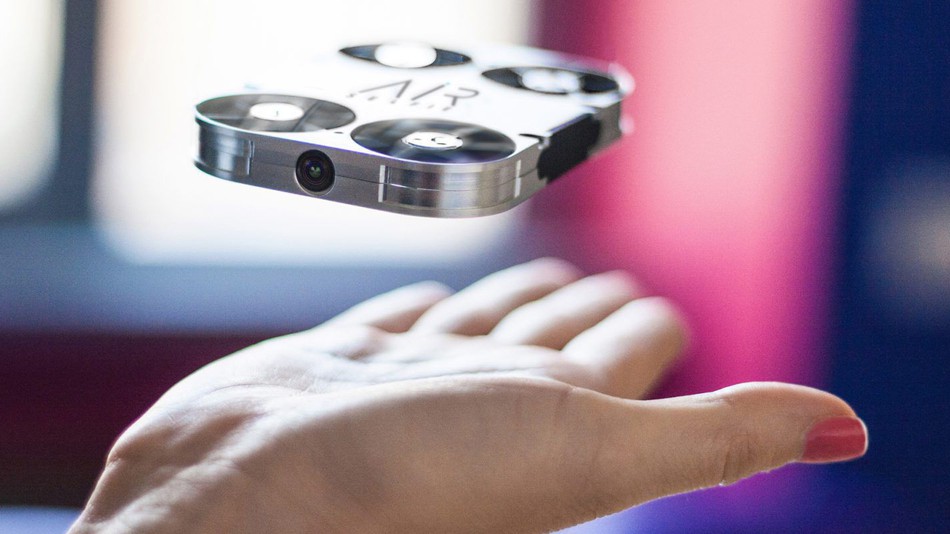 This is the smallest drone on this list, and it can fit into your pocket. This means no more worrying about transport logistics. Despite the size, it has a powerful camera and it was designed for taking selfies, hence the name. However, it can still be used in video making projects, especially for close-ups during interviews.
Dimensions: 1.9 x 8 x 4.1 inches
Weight: 1.28 pounds
Controller Frequency: Smartphone app
Operating Range: 20 meters
Camera: 5MP 1080p at 30 fps camera
Battery: 11.1V 12600mAh Li-Po 3S
Flight Time: 25 minutes
AirSelfie ASO1 can has a wide angle 5-megapixel camera and it is one of the best drones to get a close-up wide-angle shots and footage. You must download the app to your smartphone or tablet which you will use to control the drone and the camera. The drone stores the footage to the phone storage. It uses anti-vibrating shock absorbers as stabilizers.
[asa2]B06Y585SQW[/asa2]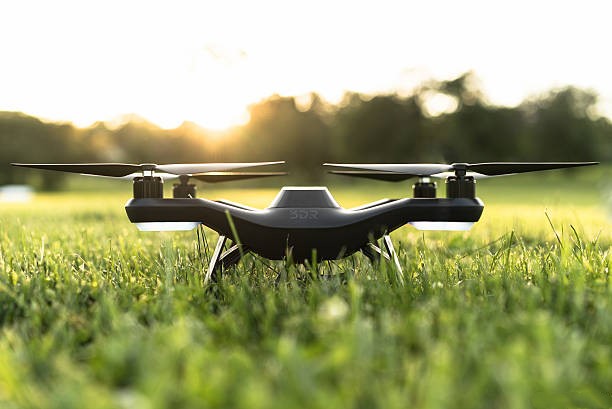 This drone is focused on giving the best value for your money and it offers near similar quality images and footages. It is one of the drones that does not come with its own camera. This means that you can attach your own camera, especially a GoPro.
Dimensions: 18 x 18 x 10 inches
Weight: 3.3 pounds
Controller Frequency: 2.4GHz
Operating Range: 800 meters (2625 feet)
Camera: No camera
Battery: 14.8V 5200mAh Li-Po smart battery
Maximum Flying Altitude: 122 meters (400 feet)
Maximum Speed: 29 km/h (18 mph)
This drone is marketed as the world's first smart drone, and it is clear to see why. It is powered by 1 GHz and its special features include Follow Me, Orbit, Selfie, Cable Cam, and more. 3D Robotics have done such a good job on the performance of the drone that you will not complain about the lack of a camera.
[asa2]B00ZPM7BOG[/asa2]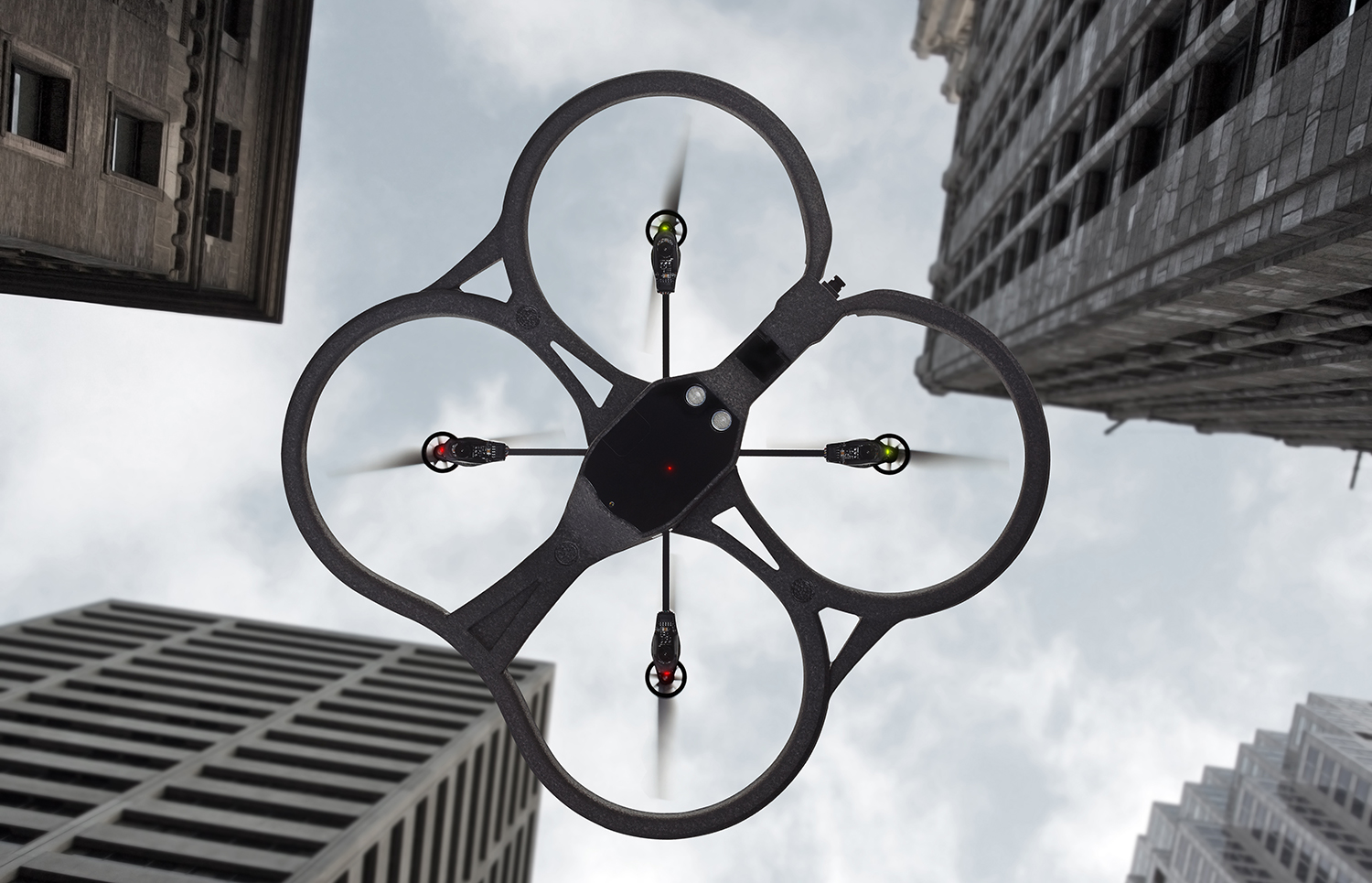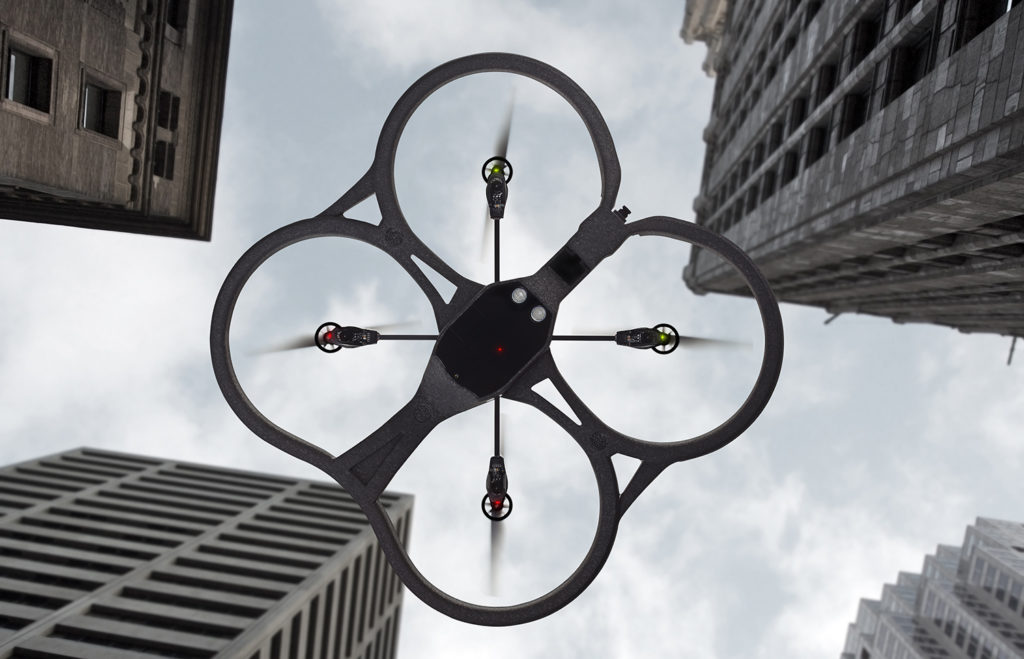 Parrot has also risen to be one of the best drone manufacturers in the market, and they make some of the best drones for filmmaking. The drone has three camouflage styles inspired by rainforests, the Arctic, and the desert. Depending on the area you want to do surveillance, you can choose from the available styles to hide the drone from onlookers.
Dimensions: 517 x 517 x 127 mm (20.3 x 20.3 x 5 inches)
Weight: 420 grams (0.9 pounds)
Wingspan: 731 mm (28.8 inches)
Battery: 11v 1000mAh Li-Po 3S
Flight Time: 12 minutes
Maximum Speed: 40 km/h (25 mph)
Controller Frequency: 2.4GHz
Maximum Flying Altitude: 100 meters (328 feet)
Camera: HD 720p camera
The drone does not come with a controller, but it uses the FreeFlight smartphone app, you can control it like you would with a ground station. The drone generates a Wi-Fi hotspot that connects to your phone. The app also gives you first-person view capabilities, as the camera records high-quality 720p footage. You will need enough storage on the smartphone or tablet to store the footage and photos.
It has several modes you can buy in the app, Director Mode, for example, allows you to configure your drone according to your shooting area. In the Director Mode, you can control the quality of the photos and footage by customizing the exposure, color saturation, white balance and more. If you do not have much experience using an app to fly a drone, the Absolute Control Piloting Mode helps you adjust. To fly the drone in this mode, tilt your device to control directional movement.
[asa2]B00FS7SU7K[/asa2]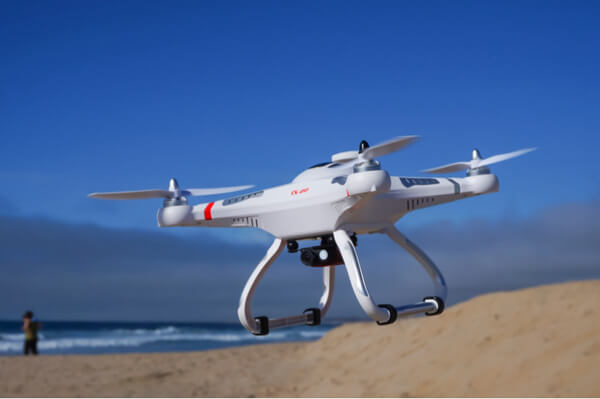 Despite the brand being not in the most popular drones list, the CXHOBBY CX-20 Pro is versatile and highly efficient. It makes it on to our list for the fact it provides similar to more expensive drones at a fraction of the cost. The CX-20 has LED lights on the front propeller arms and this way you can tell the difference between the direction front and the back. Other than that, it allows you to identify it when doing surveillance work at night. Its specifications are
Dimensions: 360 x 360 x 200 mm (14.1 x 14.1 x 7.9 inches)
Weight: 980 grams (2.2 pounds)
Wingspan: 509 mm (20 inches)
Battery: 11V 2700mAh Li-Po 3S
Flight Time: 15 minutes
Maximum Speed: 30 km/h (18 mph)
Operating Range: 1500 meters (4921 feet)
Maximum Flying Altitude: 300 meters (984 feet)
Controller Frequency: 2.4GHz
Camera: camera not included, GoPro camera mount
It bears a resemblance to the DJI Phantom drones, but that is as much as it gets regarding similarities, and best suited for drone surveillance work. It, however, lacks a camera, but it has a mounting that will accommodate various kinds of action cameras.
As long as the drone maintains its GPS signal, it has a failsafe feature that ensures that it will return to the take-off position or your current position when the battery goes below 30%, and it will land safely. The auto pathfinder feature gives the CX-20 two low voltage protection levels. This prevents it from crashing due to power failure. When the transmission between the controller and the drone is disrupted, it has the IOC function that ensures that outputs the commands from the MX controller to the center position on the drone.
[asa2]B01AR65A5Q[/asa2]
What Makes A Good Drone for Filmmaking
While they are yet to edge out the use of cranes, zip lines, and helicopters in taking aerial shots, drones are way cheaper. With the proper drone, you can capture wonders, in 2017, the National Academy of Television Arts and Sciences awarded nine companies Emmy Awards for advancing the application of drones in TV productions. What makes a drone perfect for use in filmmaking?
Camera
With advanced camera lens making technology, we are seeing drones spotting tiny but powerful cameras. In most cases, you will find drones with built-in, but there are some that provide only the gimbal and camera mounting. This gives you leeway to use your preferred camera. You can expect that the more expensive drones have better cameras compared to toy drones.
Flight Time
It takes on average one hour to fully charge a battery. The longest flight time recorded for a drone is 25 minutes. It is important that you charge the battery until full to avoid power failure problems. Using partly charged batteries have been known to cause the drone to fall from the sky. You can also get extra batteries to increase your shooting time while the spent battery charges.
The best drones come with fail-safe meatus to protect your drone. For example, when your battery drops below 30%, you will get a beep from the transmitter indicating that you need to turn back. If it drops to 10%, the drone will engage the autonomous flight mode and make a beeline for the take-off position. To get the most out of your drone from a single battery, always identify the areas you want to shoot beforehand. You will get the best footage this way instead of spontaneous shots.
Range
The range is a crucial aspect in determining the best drone you will buy or use for your project. Some drones can be controlled easily with the ground station from over 4 miles away. While it is not probable that you will be that far from the action, you will need to have an easy to control drone that can get to hard to reach places. The footage from the drone in most cases is transmitted through a wi-fi connection, and this means that you need to have an interference safe antennas and controller.
GPS
Drone technology has made it almost mandatory for all drones to have GPS. The signal comes in handy for the proper working of features such as return to home, flight plan, auto takeoff and landing, altitude hold, and more. Test the strength of the signal before takeoff; this ensures that you can control it.
Obstacle Avoidance and Anti-Crash Protection
In drone flying, it is inevitable that you will bump or crash the drone more than once. This is the most significant cause of drone malfunctions and breakages. Obstacle avoidance technology is one of the best things about modern drones. In the chance that there is an obstacle in its flight path, it will stop, hover, or go over, or above the obstacle.
This is especially useful when the drone is on its return trip to the take-off position or you. Some drones come with propeller guards and larger landing gear, to protect the delicate parts from breaking apart.
FAA Rules and Regulations
The FAA regulates all civilian drone flights, and before you take to the skies for your filmmaking project, you need to understand several rules and regulations. It would take at least a day to go through them all, but we have simplified them for you. Here are the operating standards you must comply with
Do not fly the drone in an area with people especially noise sensitive areas such as hospitals, schools, parks, et al.
Do not fly your drone if it has not been tested and cleared as airworthy
Do not fly higher than 400 feet above the ground.
If you are flying within a 3-mile radius of an airport or military base, notify the airport operator, or the control tower
Always give right of way to full-size aircrafts
Always have your flying license when flying the drone
With that said, we can now look into the ten of the best drones for filmmaking projects. If you are a beginner drone enthusiast, you are best poised to use drone flying simulator apps to know how to control one without crashing. Think of it like going to driving school before you can get your license and drive alone on the road. 
Conclusion
This is our top ten drones for a video making project, they are not only versatile, but they pack some of the best cameras in the market. The 3D Robotics Solo and the Cheerson CXHOBBY CX-20 Pro drones despite lacking a camera made it to the list for their agility and smart features. Its ease of performance, and ability to attach your camera grants it a spot.
The AirSelfie ASO1 is the underdog in this list, but it promises to be one of the best drones for video making projects. Its sheer size makes it easy to carry around in your pocket. We like it for the fact that you can quickly launch it and it will capture HD footage that is as good as that of the bigger drones, albeit for a shorter time.
The drone market is full of professional and hobbyists' drones, but with the list above, you will get something that will work for you. The drone market, however, is still in its infancy stages, so be sure to keep checking this post for updates on the best drones for video making projects. We will compare the drones on this list to those that will hit the market and give you an unbiased review and how they rank.