With the improvement of overall technology, fishers are searching for a more innovative way to catch fish which are not easily located. There is a fierce completion going on and any new method for fishing need to go through rigorous trials to rule out any errors as a small mistake can cost them a costly loss. One of the latest and promising technologies emerging in the world of fishing is drone fishing. Fishermen who used it said that they have been able to catch a good amount of fish which they haven't been able to do earlier. They use those drone for surveying the nearby areas for fishes. They are even used as complex fishing mechanism by mounting the entire fishing lines.
So, in case you are a fishing enthusiast and looking for a way for improving your fishing efficiency by adapting the drone fishing technology, then you have landed at the right place. Below we have listed the best fishing drones that will help you to explore the surrounding water places. These fishing drones are specially designed for this purpose with extensive operating ranges and powerful motors for carrying medium to heavy load easily. This feature makes these drones ideal for carrying fishing lines, mounting swivels and almost everything that would be needed to go fishing. No matter what kind of fishing drone, it will certainly help you to carry out your fishing time with more efficiency. So, let us first go through the method of using your drone for fishing.
[table id=33 /]
Guide to Using a Drone for Fishing
The most prominent ways that can be used for fishing with drones are:
The basic way, i.e., by attaching a string with the hook and bait and hovering your drone over a precise location of a lake, ocean or river. This will attract a fish to the bait, and you will end up having a good catch. But this is a risky method as you may end up wasting your drone. For example, suppose you catch a big fish, it can easily pull down your drone to the bottom of the river. That is certainly something that you wouldn't want. For this, people choose to avoid this method if they are onto catching big fishes.
Another method of drone fishing is by attaching a downrigger clip to your drone. This is a simple and safe method for you to catch big fishes. In this method, the drones will serve the purpose of a guide and nothing else.  This method doesn't put any stress on your drone. For this method, you will need to remodel your drone by yourself. You will need to attach a downrigger clip to your drone which will hold on to your fishing line which can be carried by the drone to your required location. So, when a fish gets stuck to the hook of the fishing line and tension builds up, it will start releasing the fishing line straight down the water. That is the end of work of your drone, and you can hit the 1 Key Return To Home button and finish the rest by yourself.
So now that you have gone through all the main aspects of drone fishing, let us have a look at some of the best drone that we have listed for you. Here are the best drones for fishing.
3DR solo is one of the best drones with uncountable amount of helpful options. The biggest virtue of it is after all its benefits; it comes with a little price to itself. It boasts of twenty-two flight time minutes that is over enough for you to hover around your boat longing for close teams of fish. Moreover, you get the cca 800 meters of smooth operation, and it is prominent that 3DR Solo makes a good reconnaissance mission drone. For a skilled worker, you'll be able to use its good flight modes to line up autonomous flight or waypoints for your present fishing route. With this, the drone will provide you with a rough definition of the parcel around you, permitting you future planning. Drone fishing is simpler with a good drone; moreover, the 3DR Solo is unquestionably among the first advanced reasonable drones you can get.
Features
Battery Life: With 14.7v and 5200 mAh removable Li-ion battery, it gives up to 22 meters of battery backup
Rotors: It has four blades in total. There are two blades for each rotor. The blades of these rotors are replaceable.
Camera: The drone comes with a GoPro hero camera that has a 4k/60p resolution.
Size: It comes in a portable size with a size of 18.5*1.8*0.7 feet when measured from one end to another.
Weight: This drone comes in an ideal portable weight of around 3.35lbs or 1.5 kg approx.
Price: It is one of the most affordable drones that you can't opt for. 
Pros
Cons

Easy flying method
Attractive designs
Maneuverable and fast
Sharp and steady video

Additional GoPro required
Conclusion
The price of this drone is relatively low when being compared to other drones with the same feature. But to capture videos, you will be needed to add your GoPro. Despite this drawback, it is a wiser option while being compared to its rivals. It is easier to fly with the better responsive remotes and different flight modes which overall makes it a wise choice and a good drone for fishing.
[asa2]B00ZPM7BOG[/asa2]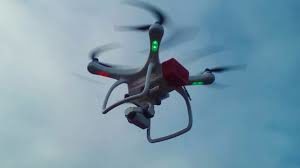 Upair One could be a nice fishing drone which might serve fishers in some ways. Its solid undercarriage, you're ready to attach cord, swivel and therefore the entire fishing apparatus to that. Plus, with the help of the 3-axis camera, which you can smoothly revolve the camera position as per your need, creating it a lot of stress-free so that you can hook fish starting from a large distance and people arduous to achieve places. In toting to it, Upair One is additionally an honest exploratory survey drone furthermore, alike the 3DR Solo. Along with 0.5 kilometers of flight vary and a wonderful 4K camera, along with it will undoubtedly offer you a point plotting of the encompassing space. Moreover, it's a fairly potent battery too. The 5400mAh Lion battery duties up for approximately one hour and thirty minutes and might stay till twenty minutes on one charge. Control very five hundred meters. And to conclude, you ought to undoubtedly cross-check the regulator of this small lad. It has a clean, shiny white style and offers a large 7-inch show. It offers unquestionably an honest show for FPV functions and can provide you with a clearer viewpoint of the near fish.
Features
Battery life: It has a battery life of 18 minutes.
Rotors: 4 blades for two rotors which are segregated into 2 for each rotor
Camera: It has two camera options. One is a 2k camera, and the other is a 4k camera.
Size: 18.5" X 13.4" X 9" when measured from one end to the other.
Weight: The drone is litter higher own the weigh scale with a weight of 3lbs
Price: With all the features packed in it, the price of this drone is quite affordable.
Pros
Cons

Dual option camera,
120◦ FOV

Small range
On the heavier side of the weigh scale
Conclusion: The UPAIR One is an excellent choice of drone for anyone who is looking for an affordable version of the Phantom 3 standard drone. It has an excellent 2k/4l camera which will allow you to capture excellent videos and photos and give you a clear and excellent landscape view.
[asa2]B074Z81C7Q[/asa2]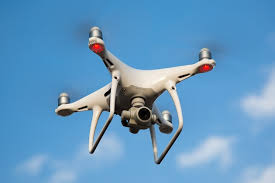 We all recognize DJI. They're the foremost in style drone maker out there. Each of them has alone raised the thought of drones. Later they created them into an international development.
But why Phantom four professional is sensible for fishing? Ok, let's say that it's most likely the most effective fishing drone as a result of its unbelievable operative vary. Trust it, this one hell of a beasty drone can speed up to six kilometers removed from its own transmitter without dropping a sweat. It can be DJI's latest technology which they enforced into their newest drones, Phantom four, Mavic professional and encourage a pair of. Additionally to its awe-inspiring vary that may offer you many exploratory survey house, since its average flying time is approximately 25-28 minutes. Phantom four professional additionally arrives with a progressive camera. Not solely is it ready to record in a 4K quality resolution. However, it's additionally fitted on the public DJI's gimbal stabilization system. It makes it shake-free expertise with none stammering in videos and fuzzy pictures. The construct quality doesn't need any modification. However, that's one thing we tend to square measure already want to from DJI's drones. Summing up all these things, it's pretty transparent that there aren't several matching drones available than this exceptional Phantom 4 Pro!
More about DJI Phantom 4 Pro Drone
Features
Battery life: It has a high 30mins flying time.
Rotors: It is a quadcopter with four fans attached to two rotors
Camera: A brilliant 4k camera for crystal clear view
Size: It measures around 18" X 11.5" X 10" all together.
Weight: It weighs around 2.5 lbs. which makes it best for portability.
Price: It is a costly drone that comes with great features.
Pros
Cons

Excellent camera
Long battery life
Easy to use
Long range
Conclusion: DJI Phantom 4 is an excellent drone which comes with a 4k camera and is much superior to any other products. It can stay up in the midair for a long time and at a long range. It easily avoids obstacles regardless of the direction and can take great crystal clear image. It is one of the best drones you can get, but it comes with a big price tag.
[asa2]B01MXLLDQ8[/asa2]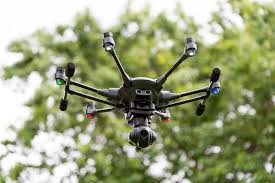 If we're getting to state exceptional fishing drones, well, this one ought to be the primary topic. It's not shocking to ascertain an excellent drone created by Yuneec. To be real, it's quite a common prevalence since Yuneec is emerged very on the drones' market. With Q500 making up quite a fuss once it released, their storm H model appearance to try to constant. It's the strong hexacopter that may carry medium to game with no problem. All you wish to try to be fasten the fishing apparatus and you're smart to travel. In adding to entire fishing, storm H also can function as a wonderful reconnoitering drone. Along with the GCO3 4K camera attached on an unendingly rotating 3-axis gimbal, this camera can positively give you a crystal-clear picture of the encompassing scenery.
More about Yuneec Typhoon H Drone
Features
Battery life: With 5400 mAh battery, it gives it an excellent 25 minutes flying time
Rotors: 6 rotors with six blades but the best part it only flies with 5. One is for backup.
Camera: the 4k camera that gives a crystal clear image
Size: N.A
Weight: 5lbs approximate
Price: A little higher up the range but is affordable with the features it provides.
Pros
Cons

Stable flight
Dedicated touch controller
Heavy Lifter

Long batteries recharge time
Conclusion: It is one of the best drones that you can find that can lift heavy loads. The additional backup rotor makes it safe in case any one of the rotors fail to operate anytime. The 4k camera and the collision sensor give it an extra star.
[asa2]B01MQDQ7WR[/asa2]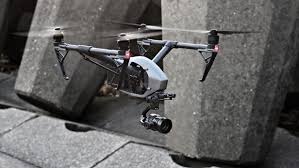 This wonderful drone has all that our heart desires, and not only for fishing except for nearly any form of the situation has had had you placed it up alongside. Would you like it to be a reconnaissance mission drone? That's no problem! Along with six kilometers of smooth vary associated around 30 minutes of power backup per battery, it is not easy to notice a lot of optimized drones. Would you like an expert stage for aerial shooting? That's no downside either! Along with its 4K camera with a progressive Zenmuse X5S gimbal, you'll be able to expect skilled aerial photos as well as videos. Next what? Want it to be a drone for fishing? NO PROBLEM! Albeit you attach two apparatuses to inspire two, it still won't sense a thing.  It's too powerful.
More about DJI Inspire 2 Drone
Features
Battery life: You can hover around your drone onto the air for more than 25 minutes before it makes an emergency landing
Rotors: 4 rotors each with the advanced anti-collision sensor.
Camera: 5.2k camera with 30fps
Size: n/a
Weight: It is in the mid-weight section with around 4lbs
Price: It is costly, but it comes with the tagline "You get what you pay."
Pros
Cons

Extremely reliable
Sturdy, intelligent flight modes
Multiple accessories and upgradable options
FPV camera

Comes with an expensive price tag
Incompatible with previous Zenmuse cameras.
Conclusion: DJI Inspire 2 is one of the most reliable drones that you will ever get. With 25 minutes flying time and advanced anti-collision sensor, it is an excellent drone in its range that you will ever get.
[asa2]B01N909R88[/asa2]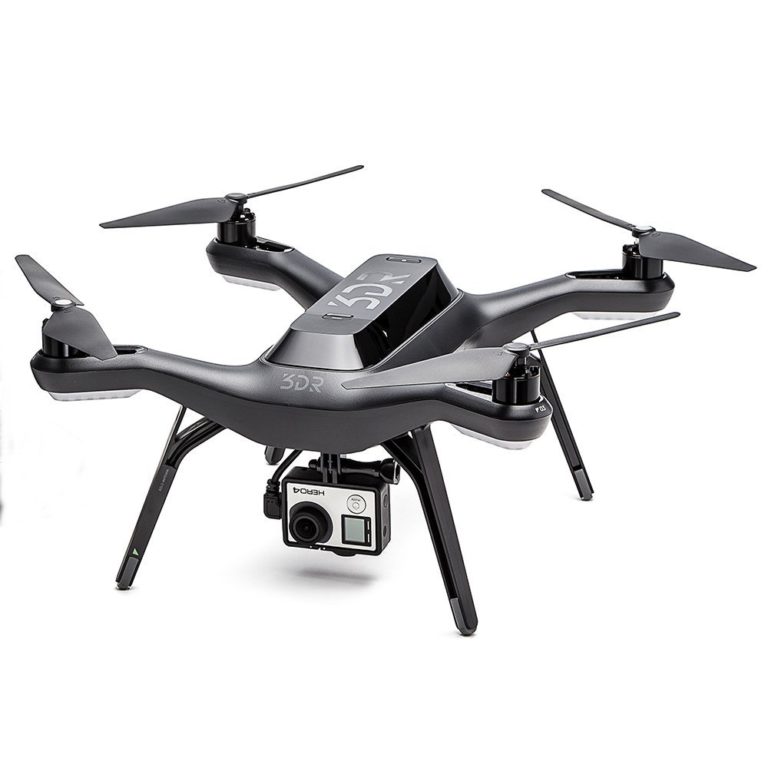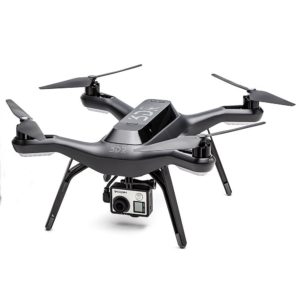 This is one of the best drones you can get your hands on under budget. It is also much lighter in weight, i.e., around 3.5lbs. It can stay on the air up to 20 minutes normally. It can reach up to 400ft and can gain speed up to 55 miles per hour. The best part is it comes with a Pixhawk 2 autopilot feature and also three-axis stabilization.
More about 3DR Solo Quadcopter Drone
Features
Battery Life: 5200 mAh battery that gives it a 20 minutes easy flying time. 
Rotors: 880 kV motors
Camera: 720 p streaming video quality
Price: It is an affordable drone which makes it a perfect choice
Pros
Cons

Excellent choice for beginners
Stable flight time
Affordable

Heavy body
Malfunctioning GPS
Conclusion: Though the drone doesn't have a visual interference, it is an excellent choice for fishing. But the negative part of this drone is that it is already overweighted and burdening more loads onto it can shorten its flying time capacity.
[asa2]B00ZPM7BOG[/asa2]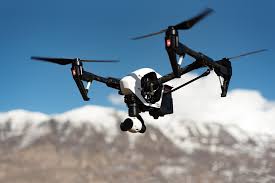 This drone stays on the heavier side of the weigh scale and can stay up to maximum 18-minute midair. The best thing about this drone it can be controlled from as far as 2000 yards. This drone can be controlled with the factory remote or a mobile application.
Features
Battery Life: 18 minutes of flying time
Rotors: Four rotors with a single blade attached to each of it.  
Camera: An Excellent Zenmuse camera for magnificent aerial view
Price: It is a highly affordable drone that you shouldn't miss.
Pros
Cons

It can be operated from a very long range
Affordable price

Battery could be made more long-lasting
Conclusion: it is one of the best drones that you will get in this price range. It is an excellent choice for beginners for learning to fly drones.
[asa2]B01698J7AU[/asa2]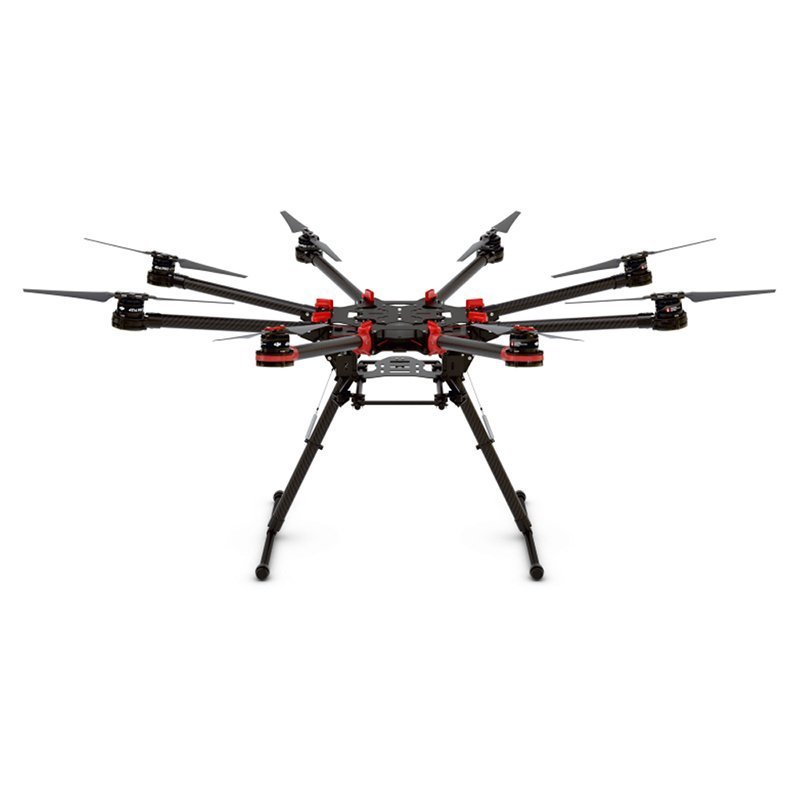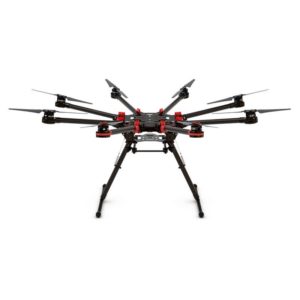 It is an octocopter drone that comes with a unique design. It is highly stable in the midair and also provides a good fishing time. The propeller blades of this drone can be folded which makes it portable. The main drawback of this drone is its price tag. It's a costly drone.
Features
Battery life:  15000 mAh LiPo battery
Rotors: 4000kv rotors that give it a good and swift flying time.
Camera: Comes with an excellent 5.1 k camera that gives an excellent aerial view for stunning videography.
Price: It is higher up the price range but is worth it with the features it provides.
Conclusion: It is one of the costliest drones, but it has its unique features. Its octa-blades give it a real stable flight time.
Choosing the Perfect Fishing Drone
The perfect drone must have an excellent battery backup, steady hovering function, and long range which will allow it to stay in the midair for a longer time so that your fishing period doesn't get interrupted. Apart from this, you need to be assured whether your drone has a hard spot on its frame so that you can easily mount the downrigger clip to it.
The best spot to attach that downrigger in on the landing gear of the drone. It is one of the most secure and safest points to mount that little thing. Once it is attached there, you can be assured that it is not going to interrupt with the mechanism of the drone while it is attached to the legs of the drone. These are the primary things that you should be aware of while choosing the perfect fishing drone. If there is still a question rising in your head about choosing a drone for fishing, let us go through some of the significant benefits of adopting a drone for fishing.
Benefits of Using a Fishing Drone
The most prominent benefits and the most obvious reason why people opt for drone fishing is that it allows you to reach the segments of water which can't be reached else then kayaking to the spot. Drone fishing is an excellent option for the people who don't own a kayak or doesn't want to go on a little adventure on the water. People who generally fish down the coastline choose these fishing drones as they can't reach the point where the preys are waiting to get caught. These people are highly benefitted using drone which helps them to better yielding by providing an aerial view of the spot which they can't get anyway unless they know how to fly. But there are few warnings before going for drone fishing which you need to remember.
Tips for Drone Fishing
Now that you are ready to go drone fishing, let us go through some of the most important points that you should keep in mind before going for drone fishing.
Can your drone take enough payloads? This is an important part of drone fishing as your drone will be carrying quite a few things like that downrigger, a whole good amount of fishing line, a hook with a bait attached to it. If your drone doesn't have powerful motors to carry that amount of load, you may end up with an embarrassing drone fishing It is a vital point to keep in mind while choosing a fishing drone
Another vital part while going for drone fishing is the wind speed. It plays a huge role in drone fishing. If you are living in a windy area and you choose to fly your drone opposite the direction of the wind, then your done can't stay stable midair, and if the weather is too much windy, you may end up losing your drone, forever!
Keep an eye on the battery level and the range of the drone to avoid serious damage to your drone. If you don't keep an eye on the battery level and the range of your drone, you may end up giving your drone a deep sea swimming, and I guess you wouldn't want that unless your drone is waterproof.
FAQ
Where can I buy drones for fishing?
Kindly visit a reputable online seller like Amazon for the best fishing drone.They have some of the best drones with the best quality
How do I pick a fishing drone by myself?
Go through our "Choosing the perfect fishing drone" section where you can find every little detail you need to choose the perfect drone for yourself.
How do you operate a fishing drone?
If you know how to operate a video game remote controller, then you can easily operate this fishing drone too. It comes with a set of instruction that will help you out to fly a drone easily.