A Drone is an unmanned aerial vehicle, controlled by an engine; they were initially used in the situations where a manned flight was considered too risky. Accoutered, nowadays, with photo or film cameras, even civilians have found Drones to be quiet useful, especially the professional photographers and videographers, which has led to the birth of another branch of photography, called Drone photography.
But whether you are using Drone technology for filmmaking, rescuing and saving, site surveying, parcel delivering, precision agriculture or the other n number of uses which are coming up every day (latest one being, Drones for golf course marketing and maintenance, which has been a big hit), the most important feature which a Drone has to have is 'long flight time'. Long flight time drone is a drone with the longest flight time. As unfussy as it sounds to just purchase a long flight time drone and save ourselves from the hassle, the thing which complicates the entire process is its price.
There is a simple rule- increased flight time means greater price.
Nevertheless, there are two features of a drone which contribute to the longest flight time with the price being notably low, one of them being– long-time battery capacity. How long will the battery give power to the drone, and it will stay put in the air? Not just that, it should have sufficient power to come back home without crashing on the way, due to the lack of power. So, the first precedence while buying a drone should be increased drone flight time based on battery capacity.
The flight times can be changed by recharging the battery or replacing the battery with another one. But when you are in public, it won't be as easy to charge or replace the battery. Also, many drones take hours to charge and then there are other drones which take about thirty minutes to get charged completely. It depends on the kind of drone you are using; consider it while you're buying the drone.
Another feature that should be contemplated while buying a drone is the battery that is mounted in the drone should be removable and replaceable. Even if you are out in public and the battery has drained completely, take a few pre-charged batteries with you and replace the battery with the charged ones. So, the length of flight time got increased solely by buying a few extra batteries.
Given below are some of the long flight time drones which have good battery life and are not too pricey, have a look-
Best Long Flight Time Drones
Blade Chroma Quadcopter Drone is an ideal drone for someone who wants packed together, a no-bother drone that is prepared to fly out of its box. Its maneuverability and insubstantial weight makes it an ideal travel drone.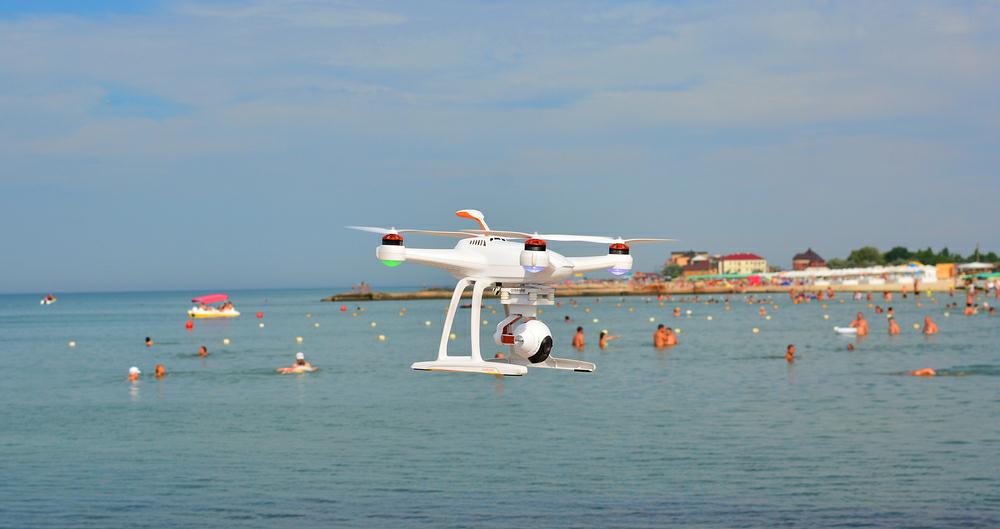 It has a smart mode, especially for first time flyers, people who are genuinely serious about aerial photography and videography. There is another mode called aerial photography mode which gives additional controls to professional and experienced flyers. It comes with another feature in the form of 'watch me' and 'follow me' modes. With the help of these modes, you can concentrate on the composition of images and shooting video while drone does the flying.
In ideal conditions, Chroma's battery gives 30 minutes of flight time but the drone can feel to be too off-putting with a flight range of about 600 meters. It comes equipped with a 4K/1080p/60 fps video and a tri-axial, stabilized, no-distortion, HD camera which gives clear and sharp 16MP images.
Its remote control (RC) is ST-10+ and keeps the flying simple. Its RC is has 5.5 built-in touch-screen display which lets you enjoy real-time telemetry. With this RC you can control drone speed, altitude, flight modes and camera functions, all in first-person-view (FPV).
There is certainly a lot to offer, but it does not suit everyone. There are some important features missing like the Wi-Fi is not the best of its kind (Lightbridge), Point of Interest and Waypoint flight.
Blade Chroma although, is not the best in its class but it still is a commendable challenger if it still satisfies needs of people.
Features
Weight: 1315g (2.9 lbs)
Battery: 11.1 V 3S 6300mAh Li-Po
Charging time: 60+ minutes (1+ hour)
Control range: 600m (1968 ft.
Maximum flight time: 30 minutes
Maximum speed: 18 m/s (40mph)
Price
Blade Chroma Quadcopter is a trouble-free drone, correctly worth $380, which includes a remote controller and first-person viewing screen.
Pros
Cons

Tremendous battery life
Smart flight mode for novices
Quality 4K camera
All-in-one ST10+ transmitter
Integrated Android operated display

Comparatively short flight range
Expensive Auxiliary battery
Wi-Fi can be improved
Few features are missing
Conclusion
 Blade Chroma Quadcopter is a compact long flight time drone with flight time of about 30 minutes, and it is light weight which makes it easier to carry while traveling. Without having to attach any mobile or tablet device, it becomes easy to use and control.
[asa2]B00ZGFK306[/asa2]
DJI is the market leader in the world of easy-to-fly Drones and Phantom 4 Pro is its another remarkable quadcopter. With the battery life of about 30 minutes, it is not only effortless and unproblematic but has a realistic price for all that it offers. It can shoot videos at 60fps and 4k UHD resolution and has a mechanical shutter which is an upgrading on electric shutter as it is better at capturing objects moving at high speed. As a result, the images shot on Phantom 4 Pro are frosty, clean and free from alteration.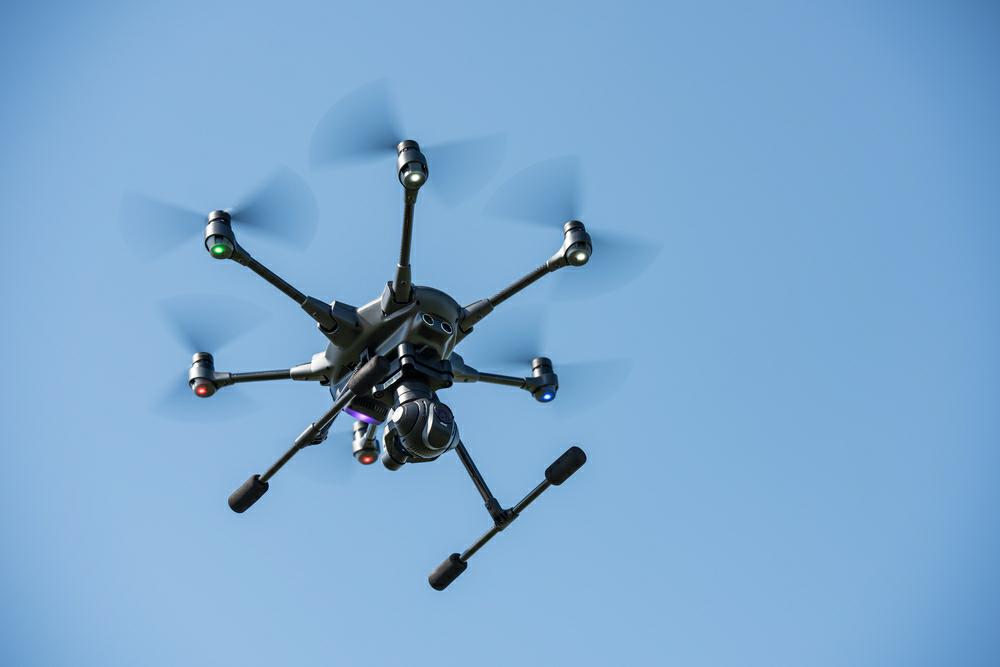 Its impressive flight ranges of 7 km along with serious Flight Autonomy System with 5 obstacle sensing directions and 4 obstacle avoiding sensors makes it an ideal drone.
The controller too is well sought out and purposeful. It operates at 2.4 GHz and 5.8 GHz. These frequencies give the controller the finest flying experiences in both metropolitan areas and countryside.
You have to connect a mobile or tablet device to this drone to use it or you can buy the costlier pro+ model with an ultra-bright integrated display –ideal for clear sunny days.
It is challenging to single out any major flaw in this drone. There aren't many criticisms from the people who own one. The main features, pros and cons of the drone are given below.
More about DJI Phantom 4 Pro Drone
Features
Charging time: 3.5 hours
Control range: >7000m
Maximum speed: 20m/s (45mph)
Battery: Li-Po4S 5870 mAh
Weight: 1388g (3.1 lbs)
Maximum flight time: 30 minutes
Price
Its price is quite reasonable for all the features that it offers, at the time of writing, it costs about $1029.00.
Pros
Cons

Long flight time and battery life
Programmed flight fashion
Exceptional sport mode
Hurdle detection
Wide angle 24mm lens
4k video, 60 fps

High value
High value of auxiliary batteries
Tricky for amateurs to setup
Tiring firmware updates
Conclusion
DJI Phantom 4 pro is cut out for professionals. For novices, the high power and comparatively higher cost can prove to be too much. It is just the thing for pro-level activities, activities like aerial photography and videography.
[asa2]B076MWJYQ3[/asa2]
Aimed at prosumer market, the Yuneec Typhoon H is a ready-to-fly drone with 6 rotors and is easy to use for skilled pilots. It is one of the less expensive and safest drones one could buy, the reason being that it is integrated with GPS stabilized flight control functions and eight smart flight modes.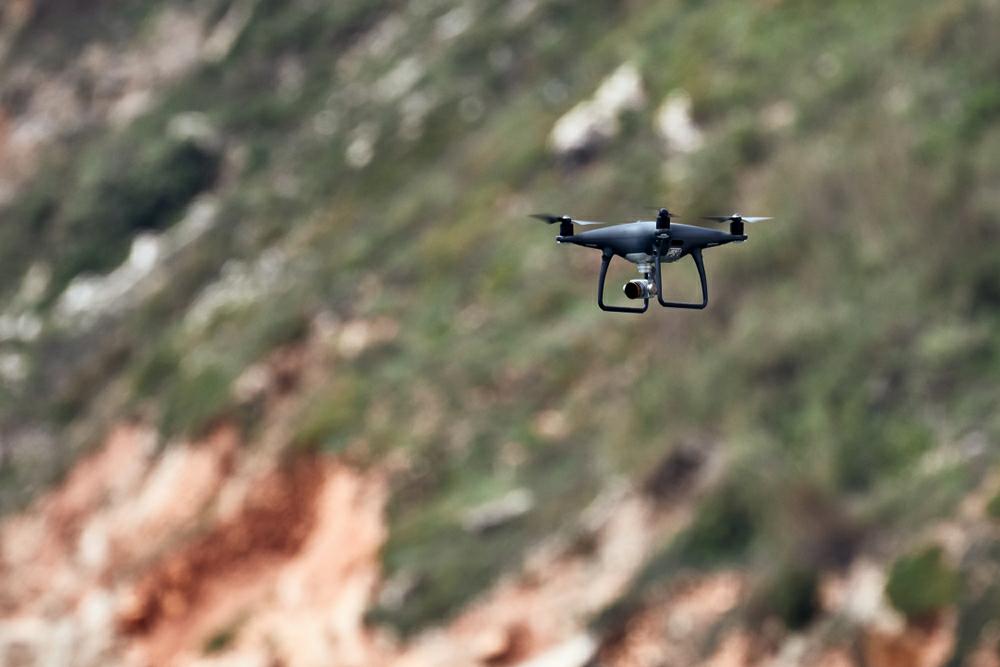 Both the versions of Yuneec Typhoon H articulate a great design which combines functionality and beauty. Standing up to its name, Yuneec Typhoon H is unique in every form, as we are talking about a huge hexacopter with no room for half measures. A 4K CGO3 capable branded camera is installed in it which is stabilized by tri-axial gimbal and gives amazing photo/video quality.
If the outdoor conditions are ideal then it can stay in flight for about 25 minutes, thanks to its 4S 5400 mAh Li-Po battery, but control range of 1 mile can prove to be a bit limiting, especially if the pilot is experienced.
The speed of Typhoon is a bit low for a UAV of its class, 22mph, although you may not want a faster speed, since faster speed only drains its batteries.
The massive drone is designed to head back home as and when it reaches its boundaries—400 ft. high and 500 ft. far, which is a very good safety measure for novices.
The controller is equipped with an extra set of thumb pads and various control sticks. It comes with an LCD screen which lets the pilot know what's going on. In simpler words, the controller is easy to use. It is another of those controllers in which you don't need to connect a mobile or tablet device and yet gives you a bird's eye view of footage in real-time on its beautiful 7" screen.
Yunnec Typhoon H comes equipped with two controllers, and another one of its controllers is called the 'Wizard'. The Wizard is the ultimate thing a pilot needs as a homing device and for controlling the flight path.
Yuneec Typhoon H gives the best first-person-view, but to enjoy this feature the flyer has to invest in Yuneec Skyview FPV headset whose integrated screen gives image quality of 720p.
Skyview FPV headset can be worn with eye glasses as its headband is fairly adjustable.
Some other characteristics of this drone, if the pilot is professional photographer or videographer, are that you can manually control the camera's settings during the flight and the lens can rotate in a complete 360-degree angle.
The drone also has some intelligent task modes, a point of interest, follow me, watch me, curve cable cam, orbit and dynamic return home are some of them.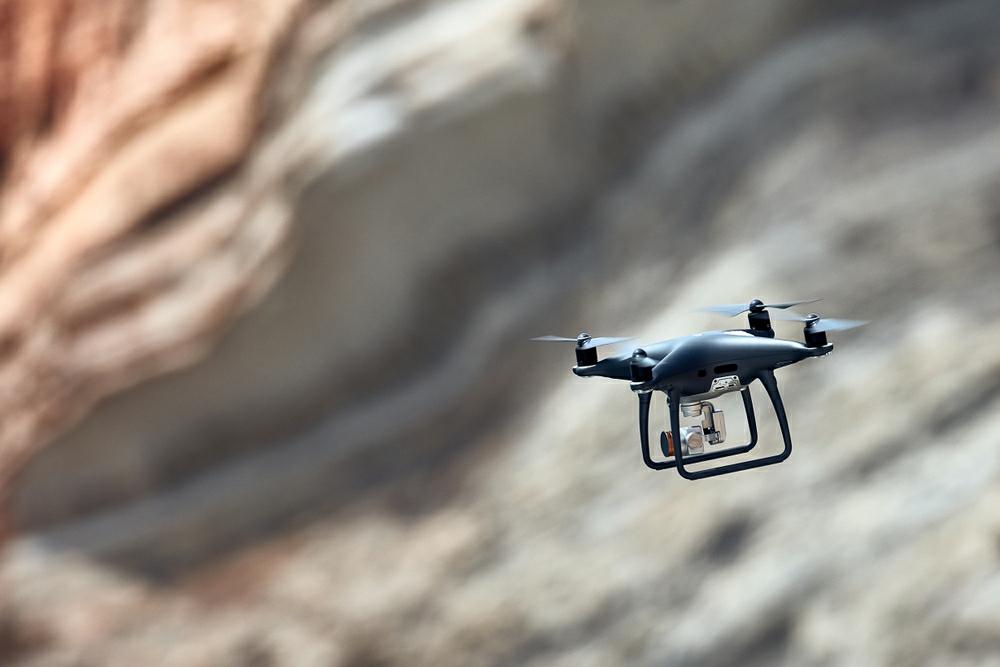 The drone, though massive, is easily portable, fold all of its parts and then carry it easily. While shooting, the legs don't obstruct the view due to its retractable landing gear.
The disadvantageous point is that it takes two hours to charge the batteries, which is comparatively higher than other drones. Also, the camera mount is not very stable.
Nevertheless, the Typhoon can prove to be a perfect choice if you are looking for a pro drone with an easily affordable price.
More about Yuneec Typhoon H Drone
Features
Maximum flight time: 25 minutes
Maximum speed: 18 m/s (40 mph)
Weight: 860g (1.9 lbs)
Battery: 5000mAh 3S Li-Po
Charging time: 120 minutes
Control range: 152 m (500 ft.)
Price
 The Typhoon provides all the pro-level features at an affordable price of $800.
Pros
Cons

Long battery life
Free auxiliary battery
360-degree rotating lens
Retractable landing gear
Barrier evasion

Lengthy recharging time
Slow top speed
Have to bring down landing devices before landing
Conclusion
Typhoon H by Yuneec has the maximum flight time of 25 minutes. Whether you are an experienced or an amateur pilot, if you are looking for an easy to use and easily affordable long flight time drone than Typhoon is the perfect option for you.
[asa2]B01MQDQ7WR[/asa2]
Criteria for Evaluation/ What We Tested
Mainstream drone pilots are satisfied with the normal 10-15 minutes' flight time of their drones, but as soon as things start getting more professional and specialized, the need for Long flight time drones increases. The above listed drones were selected mostly on the basis of their battery life, charging time, control range, maximum speed and their weight. On generalizing these features, we get the following points—
Ease of use
A drone having long battery life and long flight time would be a squander if it is a hassle to use. Most of the Drone pilots prefer to use the drones which are ready to fly as soon as it is out of the box. All the flicks, twists and twirls are executed effortlessly by the drones mentioned above and without any inconvenience, even at the speed of 45mph.
Battery performance
Battery life of a drone ultimately decides its flight time. The Battery gives power to the drone and decides for how long the drone will stay in the air. If the battery drains out while still flying in the air then it can prove to be a real disaster. To avoid such instances, it is highly recommended to charge the batteries right before use. Li-Po batteries start to discharge as soon as they are removed from the charger. For the best results, use it immediately after charging it or keep it in the charger as long as possible.
Purchased trusted brands
DJI, Blade and Yuneec are three of the most trusted brands in the world of drones, with DJI being on the top of the list of the website 'Air Drone Craze' with Yuneec and Blade closely following.
Cost/price of the device
Usually, people think that in order to buy the drones with long flight time they have to buy costlier drones. While it was true till a few years back, it certainly isn't now. Long flight time of a drone depends on the battery life of that drone. If a drone is charged at all times then it follows that the drone will fly for longer periods of time. As drones can't be charged while it is on the field, carrying a spare set of charged batteries is advisable.
Frequently Asked Questions
There are a number of Drone sellers; some of them include the official manufacturers of drones like DJI, Parrot, etc. sell drones. Also, Drones are available on most of the e-commerce websites including Amazon and EBay.
There are a certain rules the pilots have to keep in mind while flying the drones, some of them includes, flying the drones at or above the height of 400 ft.  Also, drones should be flown at the distance of 5 miles from the airports.
Which Drones have to be registered?  
All the drones weighing between .55 lbs to 55 lbs have to be registered online, according to the latest guidelines of FFA. The drones weighing above 55 lbs are considered under Aircraft Registry Process.