Drone origins from old English word which means "male bee": An auto- pilot vehicle. The concept of the drone is originated from unmanned aerial vehicles or remotely piloted vehicles which was built in first world war. However, now the definition drone is vast and they are being used privately For various purpose. You might own one either as a hobbyist or as a professional.
In wide terms, drone selection completely depends upon the following features:
1 How comfortable are you with the drone handles: Your skill set
2 Why you need Drone: Purpose
3 What amount you likely to spent on the purchase: Budget
4 Taking care of legal consideration: Rules and regulations
How Comfortable are you with the Drone Handles?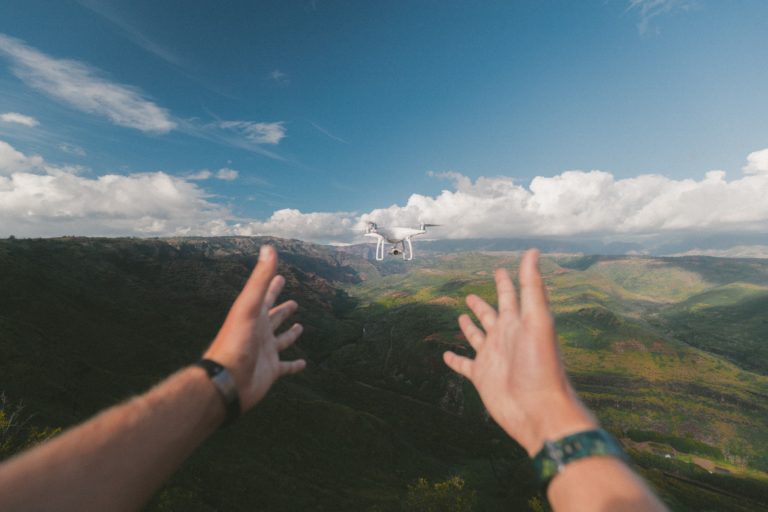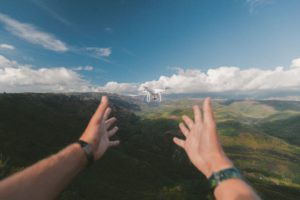 If you are a beginner in the field of photography and introduced to the camera one cannot expect from you to handle high-level professional camera range similarly in case of drone though looks very cool and attractive it's not that easy to handle the drone for the beginners. However, some of you might be highly skilled and professionals and already an expert for GoPro. Hence, you need to determine your skill level if you fall into the category of beginners, intermediate or a professional and accordingly make the choice. It's fun to be a drone pilot at the same time it is very challenging.
If you are a professional drone operator then are you shooting a clip or performing a survey you need to train yourself accordingly. And if you have been using a drone for quite a long time and now looking for professional range consult someone in your circle and get few suggestions. Further, you need to perform your own home work. You might end up grabbing a customized drone.
Tips for beginners
You must be familiar with few technical words such as RTF that means ready to fly, SOL i.e. stuck on land. In the beginning, you should stick to the rule keep it low and keep it slow as you are learning.
Keep a stock of accessories as an unexpected event is likely to happen as you are practicing.
Best drone for beginners
In the range of 50$ to 100$: 
Best drone for intermediate
In the range of 50$ to 100$: 
In the range of 300 to 600$
Drones over the range of 600$
The Purpose of Owning Drone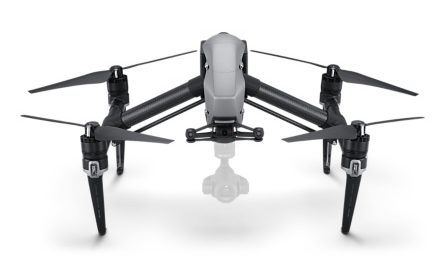 Drones are available in different shapes and sizes however that doesn't matter what matters is what are the features. If you are shooting at home or for a landscape the functions, adaptability, sensors, GPS and many other features will differ.
Hence it is very crucial to know the purpose of owning a drone.
Drones are used for following purpose:
Aerial photography, Unmanned cargo system, Firefighting, Science and research Security Inspection, Video shooting etc.
Drones might be classified by different names. On the basis of purpose, it has been classified as
o   Racing drones: The customized range of drones not available readily in the market neither used for a normal photography and video shoots. Such drones might be used for Wildlife photography and might cost you 200$ to 800$. They can be used for indoor photography and Video shoot.
o   Trick Drones: These drones are for hobbyist and people who enjoy flying drones just for fun. The battery backup is for 8 to 10 min however it's safe to use such drones.
o   Camera drones: These drones might range from 100 to 1000$ which has exceptional features that make such drones a market leader in the world of professional drones. It has Obstacle avoidable sensors. No matter how costly they are the quality is unbelievable.
o   Compact drones: These drones are specially designed for panoramic images and landscape shoot. The best feature of compact drones is that they have an ability to change the image format from JEPG to raw images. Raw images have more details and can produce 4k quality of the picture and videos. For example, DJI inspire 2 which falls in the category of professional drones has a speed of 67 miles per hour and has a dual battery backup of 27 minutes. Use these drones in the places where you cannot step in and take the pictures that you don't need to crop or it can adversely affect the quality of the picture.
o   Prosumer Drones:
This range of drones has the power to carry a load such as go pro and have a battery backup of 20 to 25 minutes. They might range from 1200$ to 15000$.
What amount you likely to spent on the purchase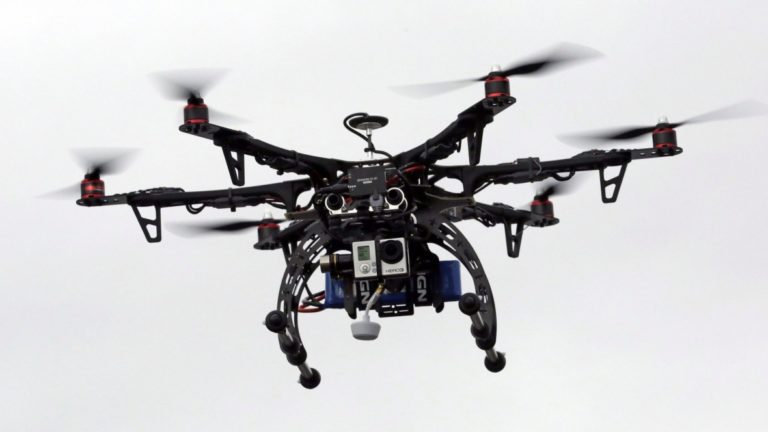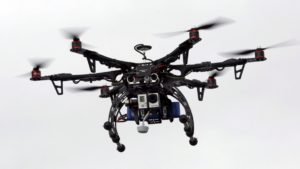 Like every other technology, the budget might range indefinitely. Most likely it depends upon the above two decisions then i.e. skills and the purpose. The more features you ask for it increases the cost range 100$ to 20000$ or more.
Basic Features to be Considered:
This parameter needs to be taken care of when it comes to sports photography. if you are shooting a cycle race or a marathon you need to have a long control range.
It helps you to capture images of far off objects. Further it helps you to identify and inspect the objects that are out of range.
As there is less chance of losing signal hence it remains within control and the chances to crash decreases.
Few drones you can check out for better range would be
DJI Mavic pro and Phantom, 3DR solo, HubsonH501S FPV Quadcopter.
Later in this article you will find the list of all the models comparing on the basis os range, price, speed, Battery period etc.
If you are shooting people who are sky diving and underwater the speed is must factor needs to be checked out
Checkout the fastest drone video Racer X
It is a racing drones with F80 motors which as a camera tilt of 80 degree.
Another racing drone is with the speed of 166 MPH and GPS verified with the weight of 479 gram costs you $738
The speed might vary between 68 MPH to 166 MPH
Further for tracking purpose you can classify them into three verifications:
GPS
TIMERS
RADER
EST
For more detailed information with the price list please refer to this link:
http://fpvdronereviews.com/guides/fastest-racing-drones/
Camera on-board
camera drones are the latest crush of photographers. They are falling in love with camera drones as it has changed the world of photography and film making.
Not only professionals even the beginners love it and hence it has become very popular.
the quality of camera might vary from 14 MP to 4K camera
with the SD card Check out DJI Phantom 2 vision
If picture quality is priority it's time to check DJI phantom 3 professional
If you do not want to fall under Phantom range go for parrot AR quadcopter that has 720P HD live video and then you can share the pictures with Piloting app
The two types of controller would be:
1. Joystick controller: It's more comfortable for survey or where you need to have     quick reverse control as it's easy to handle jerks with joy stick.
2. Tablet controller: they are usually iPad with downloaded software that act as accelerometer. If you wish to capture a landscape or stunning pictures where you can control the depth of field, brightness, dehaze etc. then tablet is better option.
It's good to have handles and depending upon your comfort level and kind of profession you are in it might vary.
Both of them have certain advantages and disadvantages again it's all about the purpose.
Take an example, are you in Australia and want to fly drone over harbor bridge or you wish to track a ferry that is approximately 7 km away from the bay. If that's the case you must consider the factor of Duration and battery backup.
Let's talk about the drone available in the market with the highest battery backup. Keeping the range constant and as discussed about the range of cost above.
DJI Inspire 2 can fly for 27 minutes as it has dual battery backup.
DJI Mavic Pro is another choice that fly for same time.
Just with the difference of fraction of minutes comes DJI Mavic Pro for 25min.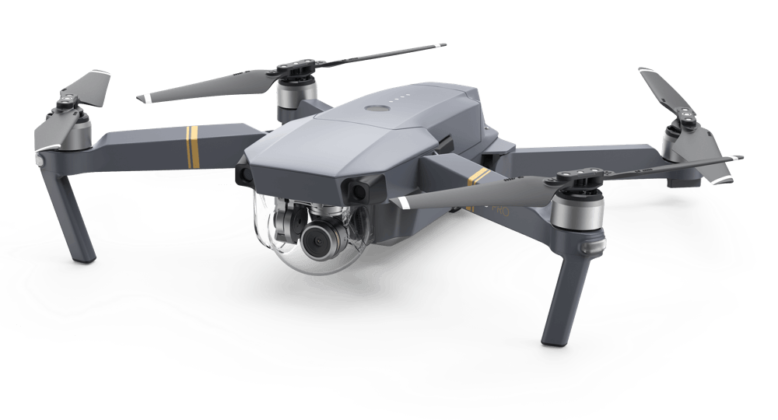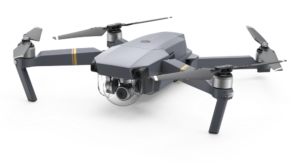 If you are not big Fan of DJI brand you can go for Autel -star or Yuneec Typhoon H that will fly for 23 to 25 min and will cost you less.
All the them have 4K camera that means there is no compromise in the picture quality.
Check out the range of DJI drones
If 4k camera is not your requirement and 20 minutes are enough for the shoot then you should prefer Go pro Karma which comes with battery backup of 20 min and can fly for 3 km
Here is the comparison chart.
Note: If you buy directly from company's website it might cost you more hence the prices mentioned are the reseller's prices.
After this comparison let's talk about few drones that are foldable as some people might prefer to have foldable and portable drones. These are pocket sized drones that provide you with detailed picture. The best five foldable drones are:
These basic features might cost to between 100$ to 500$ depending upon the above factor.
In addition to the above features the advanced features might be comprised of
Security i.e. Geo fencing, low stress and panic free flying, voice announcement, carefree mode for beginners etc.
Simplified shooting:
Display trigger point on map, Simplified mapping, Dynamic position hold, Inverted panoramic, Live video downlink to the ground etc.
Automated flight:
Waypoints flying, coming home, position hold, Altitude hold, boat mode: advanced feature etc.
These additional features might cost you additional bugs which might range from 1000$ to 20000$ and above.
Taking care of legal consideration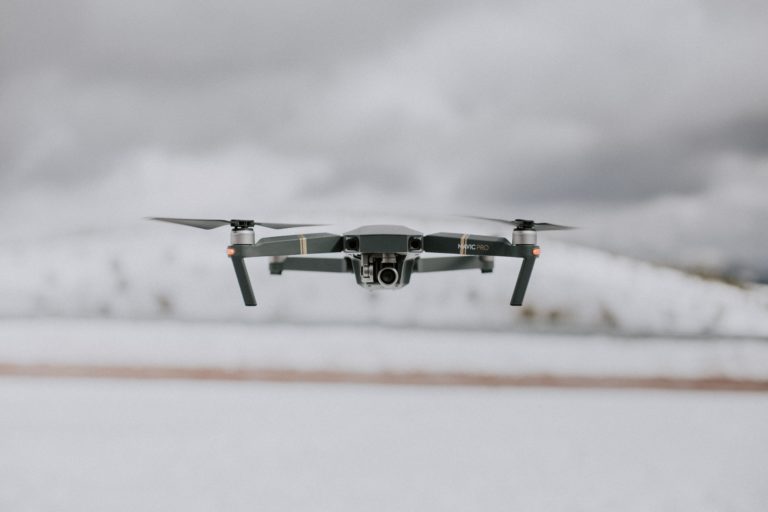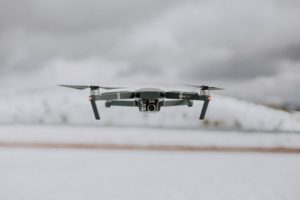 Berfore you get started with your drone (I know you must be excited) make sure you are updated with all the rules and regulations for what you can and what you cannot do with the drone, the restricted areas and the permission to fly near any private property.
Various countries have their own rules and regulations for flying drones. For Example in the UK it's Civil Aviation Authority (CAA) that restricts you from flying drones near airports or aircraft, keep the drone below 400 feet etc. Further you can refer to the link http://dronesafe.uk/drone-code/.
In the US it's federal Aviation Administration (FAA) which has a code of not to fly above a group of people, never fly under influence of drugs and alcohol. Please refer to  https://www.faa.gov/uas/getting_started/fly_for_fun/
Similarly, for various countries you have strict rules that need to be taken care of before making a decision of buying a drone. So, save yourself from getting disheartened of the fact that you cannot achieve the purpose for what you bought this drone.