Description: A drone camera that follows you helps to lock the direction on a specific moving object. Today, there are tons of drones featuring Follow Me and deciding on the best to buy is quite tough. This post rounds up 10 best drones that follow people.
Drones with Follow Me modes allow videographers to capture awesome footages in the best picturesque areas. These drones also appeal to professional photographers who deal with high action sports like skateboarding and mountain biking. These UAVs came into the scene about 2 years ago and since then, the innovation has been in an uproar. Most of the drones with Follow Me GPS come with intelligent flight mechanisms as well e.g. POI, Terrain Follow, Waypoints, Orbit, and so on. All these are meant to provide better filming and flying options.
[table id=27 /]
How Good Are Follow Me Drones?
Once you select the Follow Me mode, the UAV follows the target and you don't have to use the control input. That way, you can concentrate on creative video and photo elements without worrying about flight stabilization. The other advantage of a drone that follows you is the richness of the footage when you capture it from above. While following you from above, everything suddenly comes to life from marathon steps, jumps, to grinding over obstacles.
The Follow Me technology programs the quadcopter to follow you automatically so you can have as many filming opportunities as possible. Capturing spectacular selfies with your friends and scenic locations couldn't be easier. You have probably seen sportspeople like mountaineers and cyclists using Follow Me drones to shoot from different angles. Their ultimate goal is to improve their techniques. There are 3 main technologies that these UAVs thrive on:
Follow Me GPS
GPS transmitter or Ground Station Controller (GSC)
Recognition technology and sensors
Best 10 Follow Me Drones Reviewed
Taking photos and videos from the drone's perspective brings about uniqueness and originality in the footages created. Do you want to know the best of these drones on the market? Read this post to the end. What you will find here is not just quality; the devices are highly regarded in the flying community.


When it comes to filming capabilities, the DJI Spark doesn't shirk the duty in the slightest. It was released around May 2017 with a specific objective of following people around while taking selfies. It is one of the terrific fun drones you can buy today. We can point out a number of futuristic elements that make the Spark easy to fly and take photos with. Once it takes off, thanks to the intelligent flight modes, the Spark will capture your movements flawlessly. Let's take a look at some of its best features and specs.
Features
Dual GPS
Tap fly
Gesture recognition
Return Home feature
Obstacle avoidance
Safety systems
DJI Go 4 Mobile App
Face recognition technology
Palm control
Shake-free gimbal and camera
1080p, 12MP camera
Through the Tap Fly function, all you need is to tap your mobile device and the drone will fly in whatever direction you choose or the exact location you've tapped. It will actively sense the obstacles to minimize the chances of crashing.
The gesture recognition feature of the drone enables you to capture selfies using hand motions while the Palm Control mode facilitates taking off and landing on your palm. When taking selfies, you simply need to raise your arm or create a frame to direct the drone and shoot.
Price
The drone ranges in price from $350 to $550 but this doesn't include the controller. Shop around for the best price and don't forget to check it on Amazon.
Pros
Cons

Takes off and lands from the palm of your hands
Incredible Spark Intelligent Flight Modes
High-end camera
Can evade obstacles

The controller is not included in the package
Verdict
Do you want a portable Follow Me drone? DJI Spark is one of the lightest mini-drones so it cannot weigh you down during the adventures. With 300g only, you don't need a huge backpack when hiking. You can hide it in your pocket and take it out only when you need to take a selfie.
[asa2]B07C9DJTPX[/asa2]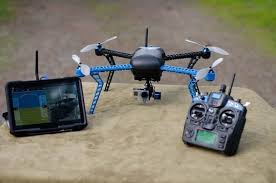 The 3D Robotics was the first brand to introduce follow Me drones. They initially used the third person view (13PV) technology which enables you to control the Iris+ camera with your own hands. You can set the drone to film and follow a target with an Android device featuring GPS technology. It will follow you and control the gimbal so your camera stays stable for cinematic videos. The Iris+ gives a perspective like no other in the market. Another thing you will actually love is the Automatic Mission Planning which is made possible by the special software- Droid Planner. With this software, you can plan flights by drawing a plan on your smartphone, giving you hands-free flight control while the drone flies wherever you command it.
Features
Obstacle avoidance
LEDs on every arm
400g payload capacity
6 to 22 minutes flight time
Remote controller featuring on-screen telemetry
Lithium polymer battery (5100mAh 3S 8C)
Price
Prepare around $750 budget to acquire Iris+. Note that the price doesn't include the camera and the gimbal. You need to invest FPV if you want to see a live recording of aerial videos.
Pros
Cons

It is a ready-to-fly drone that comes with everything needed to take a flight
Reasonable cost
Improved capability with add-ons
Gimbal tilt remote control
Stable flight platform
You can choose your own camera for videos
Return-to-Launch function

Expensive FPV camera and gimbal system
Verdict
The 3D Robotics offers hobbyists and tinkerers something unique but we think the drone would be more enjoyable with features far from the ordinary.
[asa2]B00PYKOPDO[/asa2]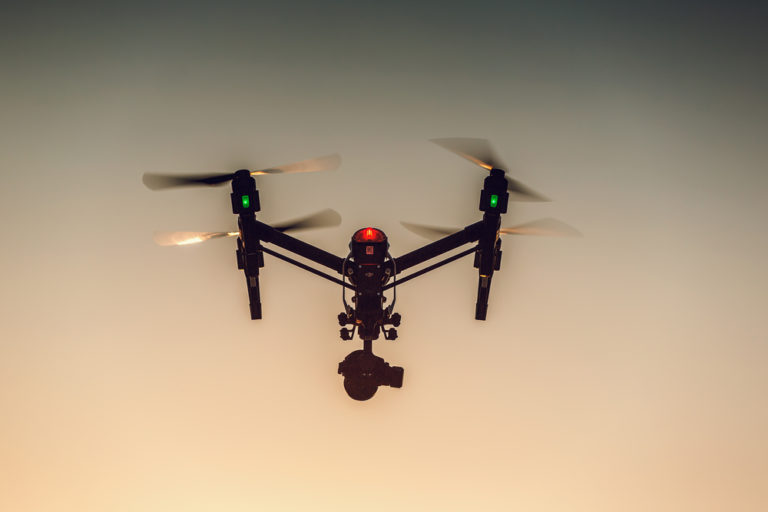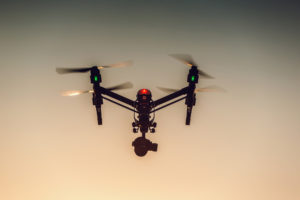 DJI Inspire 1 Pro is a wonderful piece of professional device. It is designed for professional use only.
The black edition of DJI Inspire 1 pro features:
RTF aerial system
5 pounds
5ft wide
3-axis gimbal stabilization
4k camera
Improved motor performance
Price
At $4,099, cinematographers can find a great treat. Rest assured it is worth every penny paid out. But if you need a hobby drone, look elsewhere.
Pros
Cons

Spectacular black shell plus remote control
Reliable locking mechanism from the installation kits
A greater sense of control with the new motor system
Verdict
There is no better throne for super villains and pro shooters than the DJI's Inspire 1 Pro. Without a question, this drone is meant for professionals rather than hobbyists. The weight and size tell you that it is not to be toyed with. If you ever need high definition imagery, Inspire 1 Pro will give you just that.
[asa2]B01AZ44FKG[/asa2]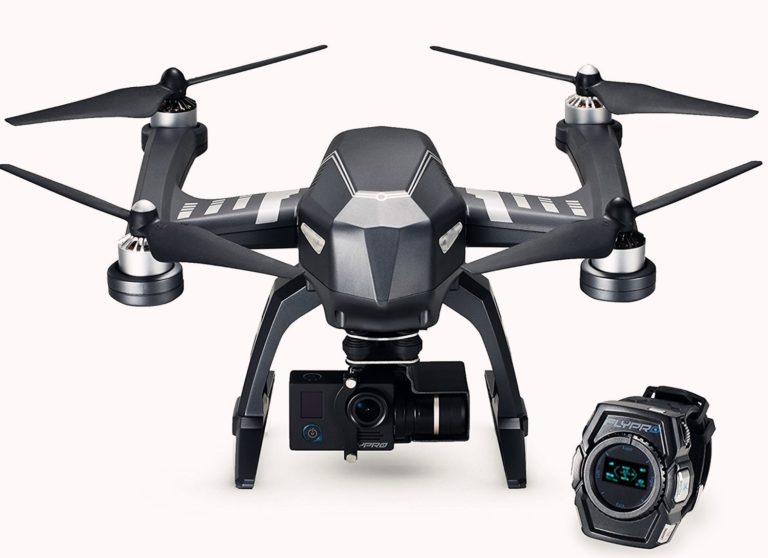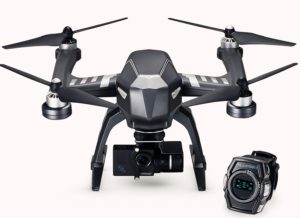 The Sports drone by Flypro is built with a camera which follows you for an action shot courtesy of the auto-follow technology. It has an aerodynamic design that looks like the DJI Mavic when folded completely. The Xwatch controller fits perfectly well into the arms so you can maneuver the position, speed, and altitude while you monitor your flight stats. The factory built dual compasses and GPS system come in handy for guidance. That's why the drone returns to its launch point in case of low battery. With a maximum altitude of 16 thousand feet, the auto-follow drone is quite magnificent.
Feature
22 minutes maximum flight time
4K ultra HD inbuilt sports camera
Xwatch controller
Built-in GPS and double compasses
16,000ft maximum altitude
LiPo 3S 5200 mAh battery with 1.5 hours charging time
16GB MicroSD capacity
4 replacement propellers
17m/s following speed
Pros
Cons

The HD camera produces crystal clear footages
Provides a convenient way to control the altitude, speed, position, and flight stats from a single device

Cumbersome size for transportation
Verdict
Flypro sports drone should be your front-runner if you recording action sports
More about DJI Mavic Pro Drone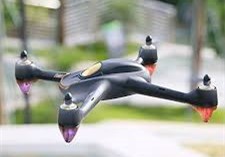 A device that comes at half the cost of most Sports drone is the Hubasn 501S. The best features are as follows.
Features
1080p video resolution camera
20 minutes flight time
8GHz Transmitter
GPS Altitude Mode
Brushless motors
6 Axis Gyro FPV
Price
It is reasonably priced at $207.41 on Amazon.
Pros
Cons

High-end camera
Intelligent battery with a great capacity to extend flight time
You can call back the drone without delay with automatic return
Verdict
At an affordable price, you are guaranteed of fun capturing thrilling images when mountain biking or skiing.
[asa2]B01GO1CWZO[/asa2]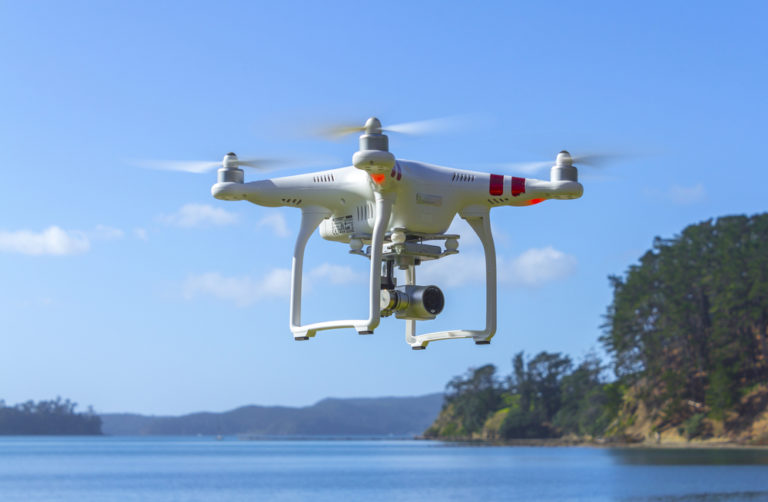 Phantom 3 has brought new wonders since Follow Me drones hit the market with impressive low price and quality.
More about DJI Phantom 3 Standard Drone
Features
3m/s descent and 5m/s ascent speed
16m/s flight speed
25 minutes flight time
Upgrades GPS and return Home button
7 K resolution and 12MP stills
Price
You can walk away with Phantom 3 standard at $580 only.
Pros
Cons

Good value for money
Captures great pictures

Difficult to land when compared to other Follow me drones
Verdict
Overall, Phantom 3 standard is a good UAV for beginners. It takes amazing photos and is fun to toy around with.
[asa2]B01A3E5J9O[/asa2]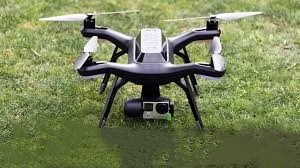 The 3DR is an advanced quadcopter powered by twin computers and smart technology for intelligent performance.
More about 3DR Solo Quancopter Drone
Features
20 – 25 minutes flight time
500m control range
420 maximum payload
250 meters operational range
Price
The UAV itself costs $236.66. You might need 3-axis gimbal which will cost you another $396.
Pros
Cons

Can connect to iOS and Android devices through a special app
Automatic smooth adjustments for the gimbal
Works with GoPro cameras
Smart shots repetition
Verdict
The intuitive controls of the 3DR Solo are incredible. They will make your flights easier to control particularly in your beginner stages. However, get ready to pay extra for a camera.
[asa2]B00ZPM7BOG[/asa2]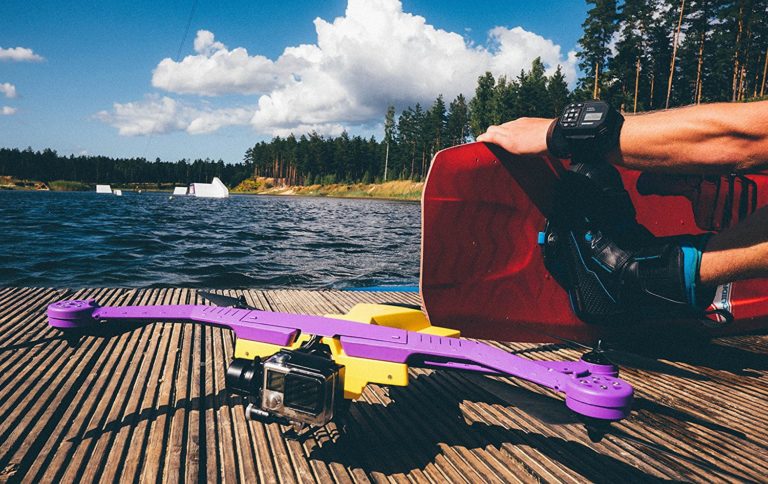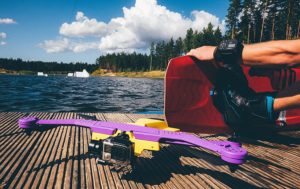 The AirDog is created with Follow Terrain function hence it can follow targets up and down in altitude.
Features
The maximum flight time is 18 minutes
Highly portable
Wind resistance features
Price
The autonomous action sports drone is worth a steal at $1299 on Amazon.
Pros
Cons

Compatible with GoPro camera
Can withstand strong winds
Foldable and portable

The camera is not included in the package
Verdict
This copter is a great option for capturing such adventures as skiing and snowboarding.
[asa2]B0182N945I[/asa2]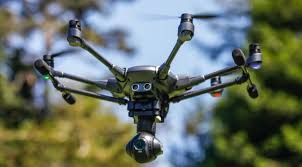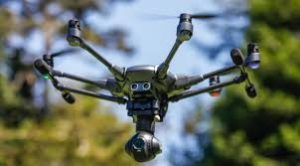 A powerful 6-motor drone is designed for spectacular photography and videography.
Features
23 minutes flight time
Autonomous flight modes
Intelligent flight modes; Orbit Me, Journey Mode, and Point Of Interest
4K Ultra HD 1080p camera with 120fps and 12.4 MP stills
1600 meters maximum flight range
360-degree shooting ability
Object recognition (sonar-based)
Retractable landing gear
Obstacle avoidance system
Price
Enjoy the advanced features of Yuneec's Follow Me drone at $749.
Pros
Cons

Offers separate controls for the camera and the drone
All the parts are replaceable and readily available

Not as sturdy as other Follow Me drones
Verdict
The hexacopter is famous for the advanced qualities which come at a relatively smaller price range.
[asa2]B01I2A1IFK[/asa2]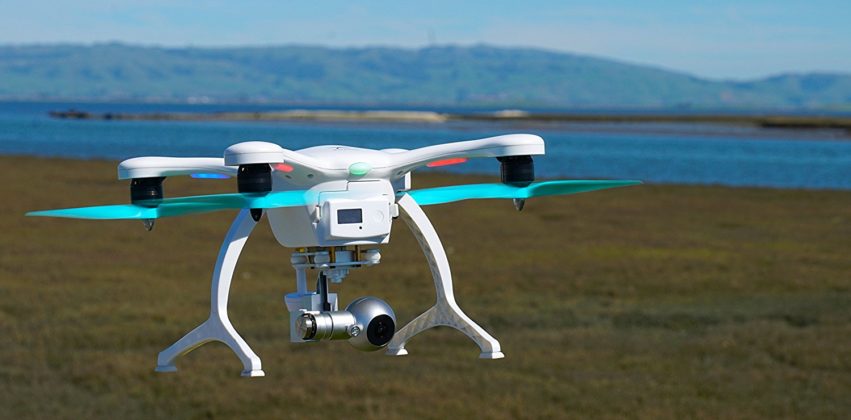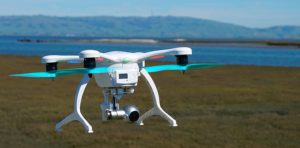 After successful online campaigns, the Ehang Ghost 2.0 was released and most pilots love it for is simple flight capabilities. Rather than using the remote control, you just need your smartphone to maneuver.
Features
4K video and 12MP
25 minute light time
5 m/s ascend speed and 1.5m/s descend speed
Bluetooth connectivity
Price
$487.76 is what it takes to acquire the Ehang Ghost 2.0. Shipping costs are not included.
Pros
Cons

Its self-tightening propellers increase weather resistance and overall stability for impeccable performance
The LEDs make it easier to track the drone at night.

No obstacle avoidance mechanism
Verdict
The Follow Me function of Ehang Ghost depends on the GPS positioning. Since it cannot sense obstacles, be sure to fly the drone in an open area. But the brand offers a good warranty so you can replace it 3 times free of charge.
[asa2]B01C18WEE8[/asa2]
FAQs about drones that follow people
How safe is 'Follow Me' technology?
It is worth noting that most of the Follow Me UAVs don't come with object avoidance systems. The technology is mostly used in open areas. So, you need to fly where space is not an issue to avoid breaking the GPS signal. Make sure that you understand the route and note the possible obstacles might cause a crash. You can also tune it to fly over any obstruction.
How do follow me drones track objects?
The Follow Me device communicates its location to the drone. As the target moves, its coordinates are tracked. The device doesn't actually see the drone. It only follows it according to the given map coordinates.
What do they actually follow?
Auto-follow drones fixate moving objects so you have nothing to worry about navigation. They can follow planes, bikes, runners, pets, cyclists, etc.