Overview
At the beginning of the production of drones, they were mostly capable of making specific motions and were thus rather limited in use. Moving forward, they started evolving and thus expanding in capabilities. And one such example of their diversity at this point in time is a type of drone called a selfie drone.
They are otherwise known as camera drones and they are drones that are tailored to shooting pictures and recording videos. Still, what sets them apart from your smartphones and digital cameras is that you can shoot from any perspective that you want.
Any aerial look at any angle to your preference can easily be shot by a selfie drone. And in light of that, we've compiled the following products for you to go through.
[table id=20 /]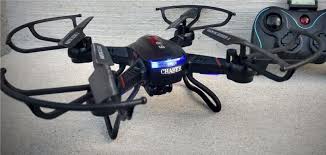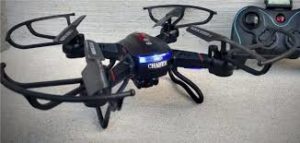 The Holy Stone F181W drone has a wide-angle 720p camera that can encompass most of the details in your shots. Now, to begin with, the drone features real-time transmission which you'll find helpful in getting the perfect shot. This is because it helps you see from the perspective of the drone, and thus, you won't be shooting in the dark. Additionally, the drone has an altitude hold function, which allows you to release the controls, as you find the perfect angle for your shot.
It also has a 6-axis control system that enhances ease of control. This, in turn, makes the drone a good choice for beginners.
That said, the selfie drone has a 750mAh battery that equals to 7-10 minutes of operation. Still, expect the charging time of the drone to span 70-90 minutes. Nevertheless, you can purchase multiple batteries and swap them whenever the need arises.
Other mentions range from the different speed options to the 3D flips and one-key takeoff, landing, and return.
Features
Has a wide-angle wifi camera
FPV real-time transmission
Has an altitude hold function
Battery life is ensured
Charging time takes 70-90 minutes and operation time is 7-10 minutes
One key takeoff, landing, and return
Has multiple speed control
6-axis gyro is available
Features an headless mode
Can do 3D flips
Price
This is the most expensive selfie drone on the list, and we would have made complaints, if not for the fact that it delivers well in terms of functionality. Still, the price might be a turn-off to some individuals and in that case, other alternatives down the list can be checked out.
Pros
Cons

It looks great
Has led lights which help night flights
Features a wide-angle camera
Easily controlled and even fit for beginners
Quality of pictures and videos is nice
Drone is durable and thus fit for kids
The 3D flips are fun

Wind might be an issue since it can blow the drone
Conclusion
Although it wasn't mentioned, the Holy Stone F181W selfie drone is quite the looker, and that's at the expense of none of the inherent functions of a drone. So, if you're considering it as your go-to drone, then we back your decision.
[asa2]B01IK37D3A[/asa2]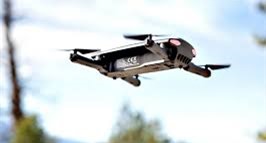 As another great product from Holy Stone, we just had to include it on our list.  The Holy Stone HS160 Shadow is foldable and luckily, that doesn't subtract from its functions. The drone has real-time transmissions which help monitor any activity up there (camera-wise). It also has a 3D VR mode, which gives a more hands-on (or eyes-on) approach to how you view the world through the drone.
Moving on, its 720p camera equals to great pictures and videos regardless of the angle that you take them. The altitude hold function likewise its elder brother, is also great, and it helps steady the drone for those perfect shots. Nevertheless, that's not all of the features being boasted by the selfie drone.
It has a gravity sensor mode which moves the drone in whichever direction you move your smartphone. That's definitely sure to impress, in the case of kids. To aid user experience, there are 4-speed modes featured by the drone, and according to your experience and want, you can increase the drone's speed or limit it. The drone plays for up to 9 minutes and it takes around an hour to fully charge it.
Finally, the 6-axis gyro improves ease of control on the part of the user.
Features
Drone is foldable and hence, portable
Features modular batteries
A 3D VR mode is available
Has 6-axis gyro for easy control
Has 720P camera for all those gorgeous shots
Can be controlled by an app
Has a gravity sensor mode
Possesses led lights for night flights
Price
Like its sibling, the Holy Stone HS160 Shadow comes at a rather high price. So, its suitability for individuals on a tight budget is very much affected.
Pros
Cons

3D VR mode is immersive
Camera performance is commendable
Led lights aid night flights
It's easy to control and thus, perfect for beginners and kids

Durability might be an issue
Conclusion
If you prefer a selfie drone with features like portability, good camera performance, and easy controls at a good enough price, then this particular Holy Stone drone is a good fit. The fact that it looks good also doesn't hurt a thing. Still, the price might become an issue since budget differs from one individual to the other.
[asa2]B074S2HK59[/asa2]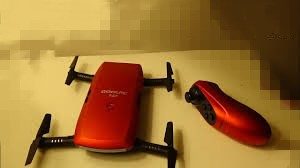 The GoolRC T47 FPV Drone, like some of the drones on this list, is foldable, and also aesthetically pleasing. The drone firstly has a camera that records at 720p, which is needed for it to even belong to the list. And luckily, the drone's camera is clear, which is a feature that other more expensive products can't boast of.
The drone also has a real-time transmission which helps in capturing that perfect moment. Additionally, the G-sensor control and barometer altitude hold function likewise helps in that regard. Now, in the case of beginners, the product has good build-quality, which ensures it will last any wear.
Battery life is also good and it usually lasted for 7 minutes with it needing about 70 minutes to fully charge. Still, that much operation time won't be enough and hence, the option of swapping the batteries at a moment's notice is given.
Features
Shoots spectacular pictures
G-sensor control aids control
Barometer altitude hold function enhances experience
Camera records at 720p
Long battery life
Price
The price isn't that high, and so, it's a suitable selfie drone for individuals with differing budgets (even ones on a tight budget).
Pros
Cons

The functional 720p camera gives good results
Price is very attractive
The drone is easy to control
Foldable design aids portability
Although the batteries being swapped isn't, it's still appreciated

Control is a bit gimmicky in rare cases
Conclusion
With an excellent build quality and a 720p camera that can consistently deliver, the GoolRC T47 FPV Drone is an option that should be considered by all individuals looking to buy a selfie drone.
[asa2]B075LK2R45[/asa2]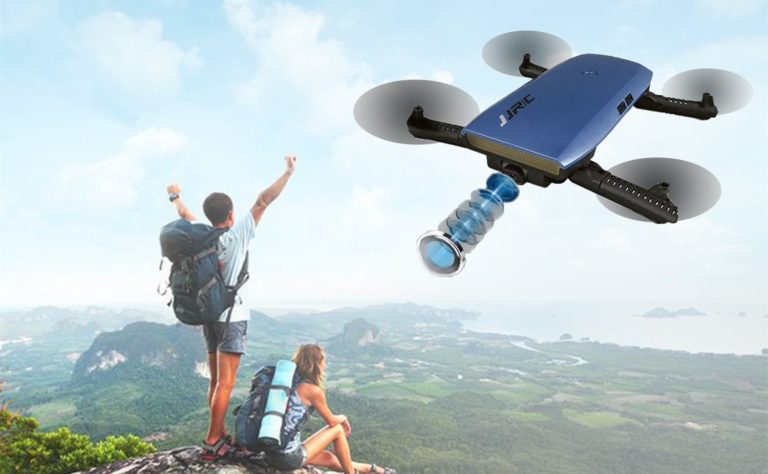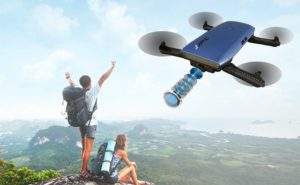 The Noiposi RC Drone Quadcopter JJR/C H47, for one in its position, has very good capabilities. The G-sensor control featured by the drone equals easy maneuverability and thus, good control on the part of users, and the 2MP, 720p camera leads to great shots. That said, the selfie drone has an altitude hold function that leads to steady/stable hovering in the air. This leads to nice photos since the selfie drone will be balanced during operation.
Continuing, the one-key return is additionally helpful, as it can successfully call back the drone at any angle. Moving on, the led lights possessed by the selfie drone is extremely helpful at night since it prevents unsavory situations. On the part of build-quality, the drone is constructed right and durability is just one of the things sourced. The other being the good looks of the product, which will appeal to a lot of people.
With those points made, another area we have to talk about is the real-time transmission. Wherein, your smartphones will act as the eyes, which you will use in taking those aerial shots you love so much.
The battery lastly runs for 9 to 12 minutes and charging time can take up to 1 hour.
Features
Has an altitude hold function for hovering
Features a one-key return
Modular batteries are the norm
Led lights make easy night flights
G-sensor control makes controlling the drone hassle-free
Price
The price of the Noiposi RC Drone Quadcopter JJR/C H47 is very attractive. And so, regardless if you're on a budget or not, this is a good option to consider.
Pros
Cons

The price is excellent
Has led lights for night usage
One-key return is helpful in the case of beginners
Long battery life is very much welcomed
Build quality is good

Might get caught up if the wind gets too strong
Conclusion
With its good looks and attractive price, this is one of the best selfie drones that you can opt for. Other features like the G-sensor control, long battery life, and altitude hold function are just there to complement the drone.
[asa2]B0761SJR3S[/asa2]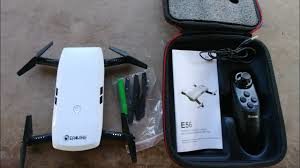 Like the former drones on the list, the EACHINE Drone comes with the usual variety of features that make it usable. It has a 2MP camera that can shoot videos at 720p or half HD. The camera therein shoots clear videos and the pictures are likewise clean. The drone has a G-sensor control that enables users to tilt the drone in specific directions to fly it. As a result of this, maneuverability on the part of the drone is enhanced.
That point made, the product has a one-key return feature that proves to be helpful in certain circumstances. And in regards to the flight time, the selfie drone lasts for around 9 minutes on a full charge. The gravity sensor control included in the package is also functional with its remote, and you'll definitely appreciate its help in controlling the drone.
Other areas you'll notice in the drone is the excellent build quality, its ability to do 360 degrees spins, and the fact that it is foldable.
Features
Has a 2MP camera that can record videos at 720p
Drone is foldable
Can do 360 degrees spins
Features a G-sensor and 6-axis gyroscope for improved drone control
Has headless mode
Features a sleek body
Controlled by application
Price
This EACHINE Drone comes at a low price that makes it suitable for mostly anyone with a need for a selfie drone. Alternatively, we can still say the drone is fit even for individuals on a tight budget.
Pros
Cons

Has a good price
Bright lights make it easy to use in the dark
The 360 degrees spin is awesome
Foldability equals portability which is appreciated
Build-quality is also good
Battery life is very nice

Control range is a bit short
Conclusion
It has a good build, it comes at a rather attractive price, and the functions are intact as well. As a result of this, the EACHINE E56 WIFI FPV Quadcopter is a fantastic device.
[asa2]B075CGQ5PW[/asa2]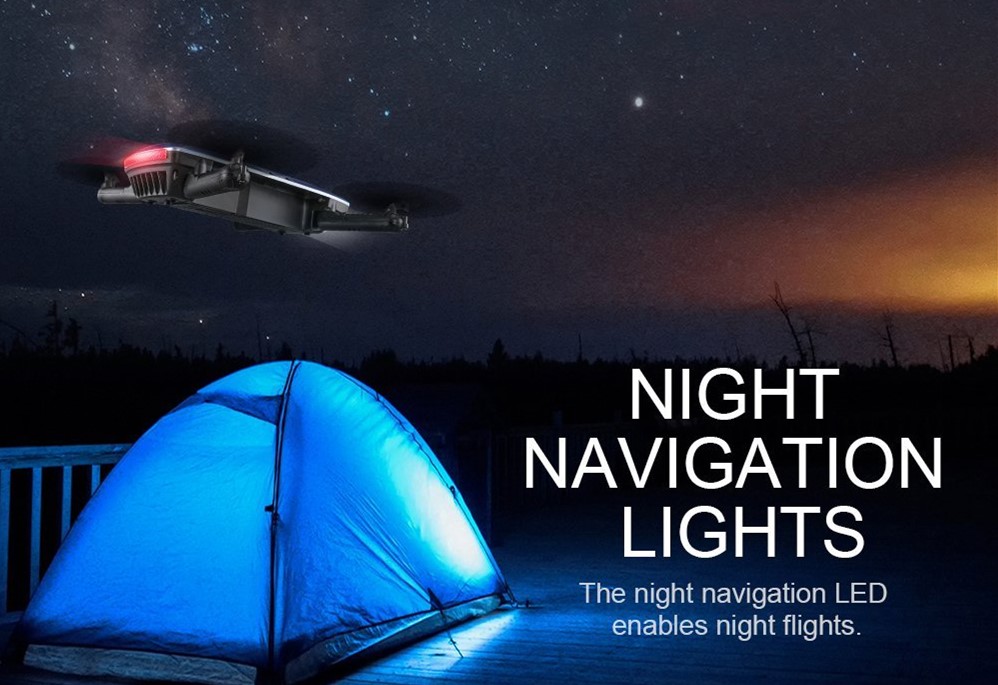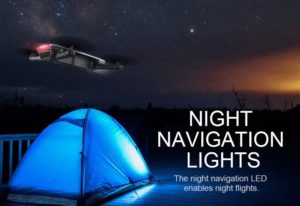 Going straight to the point, the sykii RC Drone Quadcopter receives real-time videos through the 720p camera which helps in taking some particular shots. Also, the quality of the videos and pictures is very good. And since this is the most important feature in this category, the drone is already an excellent performer.
Nonetheless, the selfie drone also performs well in other areas like battery life and additional features. Wherein, the latter includes support for application, an headless mode, one-key automatic return, 6-axis gyroscope, and aerobatic flight.
Taking all of this one by one, support for application entails controlling the drone with the specified application. Wherein, you can design your flight routes directly on your smartphone.
The headless mode and 6-axis gyro entail easier control and the one-key automatic return enhances user experience.
Finally, the aerobatic flight means the drone can do 3D flips and 360 degrees rotations.
Features
Can do 3D flips and 360 degrees rotations
Has a 6-axis gyroscope
Supports use through the application
Long battery life
Has one-key return
Headless mode is inbuilt
Price
If you need a selfie camera that won't cost you too much, this sykii RC Drone Quadcopter is what we recommend to you.
Pros
Cons

Comes at a sweet price
The camera is sharp and user-friendly
Control is easy to grasp and will be liked by beginners
Headless mode is helpful
Very portable selfie drone

Breeze is a problem due to its lightness
Conclusion
Perhaps you want to take pictures from sweet angles, or you simply prefer the option of having a camera on your drone. Whichever one it is, this selfie drone should suitably fill in all spots.
[asa2]B074TG1JDN[/asa2]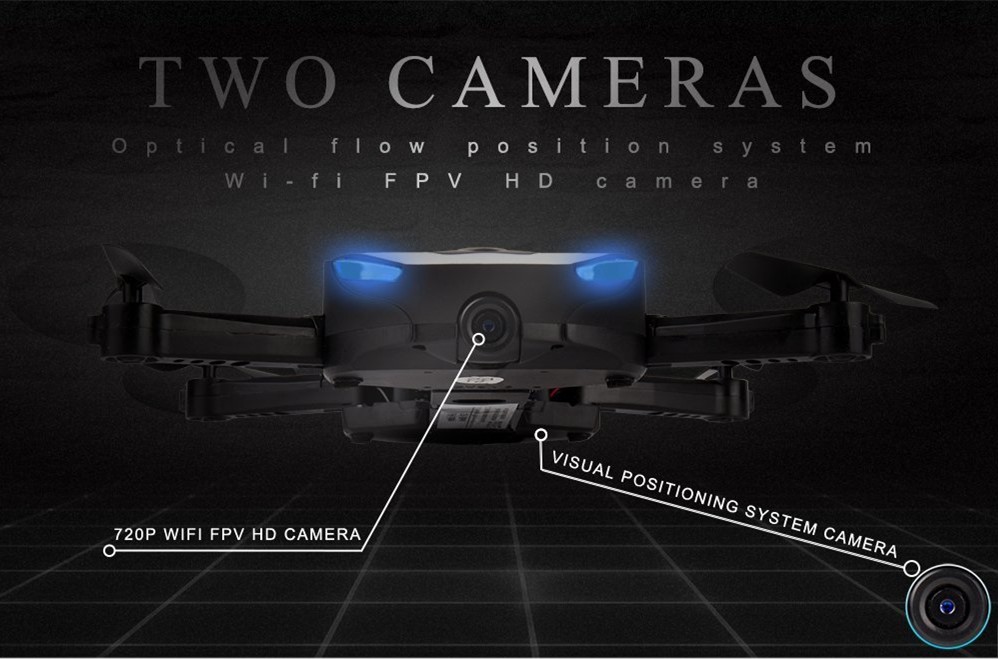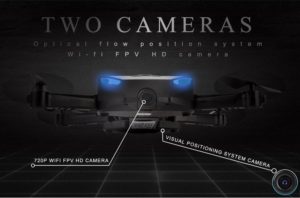 The Le-idea IDEA8 is a good option for you if you fancy a foldable selfie drone that's also pretty affordable. The drone, like most in this category, has a 2MP camera that can shoot nice pictures and record videos at 720p. Additionally, it has an optical flow position camera which is used in steadying the drone during operation.
Controlling the drone is also easy, and all you need is its one hand remote or you can control it using your smartphone. On the topic of control, you can put your hand beneath the optical flow position camera to make the drone follow your arm's movements.
That point made, the drone can be used for 6-8 minutes before you'll either need to swap the batteries or charge it. In regards to the former, the product comes with two batteries that will help on that front.
Continuing, you can do 3D flips and 360 degrees rotations with the drone. Though, that might require some finesse on your part.
Features
The option of swapping batteries
Can do 3D flips and 360 degrees flip
Has an optical flow position camera
Possesses a 2MP camera that can record at 720p
Uses a one hand remote and can be controlled with a smartphone also
Price
Though not the best price on this list, the Le-idea IDEA8 still has an attractive price that individuals running on a tight budget will definitely appreciate.
Pros
Cons

Has two cameras, with one enhancing user experience
Price is reasonable
Has a 2MP camera that can shoot videos at a resolution of 720p
It is a well-built device

Control is a bit hard and thus, the drone might not be suitable for beginners
Conclusion
The Le-idea IDEA8 is foldable, gorgeous, has nice features, and also comes at a reasonable price. So, it's a selfie drone that will do well by anybody.
[asa2]B076J6X612[/asa2]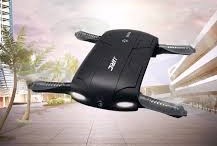 Although the fact that it's foldable is good since it means you can literally carry and use it anywhere, the Goolsky H37 Foldable Drone really shines due to the quality of its camera. The camera can shoot pictures at 2MP and it can record videos at a resolution of 720p. Still, it comes packaged with other features that enhance photography performance. This includes the FPV real-time transmission which acts as your eyes in the sky, the headless mode for easier control, and gravity induction mode for improved control with your smartphone.
Nevertheless, the battery could have lasted longer because, at 5 minutes per full charge, it's a bit lacking. Fortunately, they (the batteries) can be swapped at any instance that you need it.
Features
Foldable selfie drone
2MP camera for photos and 720p resolution enhances video experience
Has real-time transmission
Gravity induction mode makes it easy to control the selfie drone with tilts
Sleek design is a testament to the drone's great build quality
Price
Well, it's not the most budget-friendly price on the list, but that doesn't mean it isn't better than the beginning products (in this regard). As a result of this, it is suitable for any individual on a budget looking for a selfie drone.
Pros
Cons

Has a good price
It is foldable and thus, very portable
Batteries can be swapped at any time with ease
Camera capabilities are worthwhile
Modes are helpful and they even aid the beginners

Batterylife is a bit short
Conclusion
Provided you want a selfie drone with a host of features at an affordable price, the Goolsky H37 Foldable Drone should be considered by you.
[asa2]B075S1JYGR[/asa2]
Criteria for Evaluation
Have you ever wondered about the methods that we use in evaluating any product that we set upon? If that's a question of yours that you want to be answered, then the following section is tailored to that exact purpose.
Price will always remain one of the most considered factors during any purchase. And this is for good reason since nobody wants to exhaust funds on a disappointing product. At the same time, the product might be satisfactory but the price will be too high—where cheaper products will even be comparable in functions to it. Whichever one it may be, we selected each of the products above with your needs in mind.
We considered the features the drones offered, then we evaluated whether or not they were a suitable exchange for the price. That said, the products above would not be in their respective positions if we felt that their price is unsavory.
The range must be far enough or else the drone will not be considered. We handpicked drones that could be comfortably used at a reasonable distance (30 meters being the norm) since it aids the user experience. It's like this, you might want to take an aerial shot that would encompass some select objects in your surroundings, but 10 meters is just too small for the picture. In cases like that, drones that can go up to 30 meters or more will be more suitable.
Well, it wouldn't be ideal if the camera is sorely lacking in a selfie drone. As a matter of fact, you're on this list because of selfie drones, and for any selfie to be shot, you need a camera. Nonetheless, you can't use just any camera. You need one that's excellent in performance.
It must be sharp but not overly so, the details must be obtained in the picture (wide-angled in this case), and exposure must not be too much. Additionally, videos must be nice enough (should surpass price range if possible), and the colors must be naturally represented. In regards to all of this, the drones above are satisfactory.
Controlling the drones must be very easy or else shooting a nice enough picture won't be possible. So, selecting a drone that'll be easily controlled by even a beginner, goes a long way in making good shots and recording nice videos. Signs of good controls are features like 6-axis gyroscope, G-sensor, headless mode, and altitude hold function.
When you just started enjoying the features of your drone, it then suddenly switches off mid-operation. This is unsatisfactory, and it could have very well been avoided by selecting a drone with a excellent battery life. Nonetheless, drones do not have that much battery capacity since it means an heavier device. And an heavier drone equals to more expenses in getting the suitable propellers, which can also result in increased battery drain. So, to cut unnecessary expenses, manufacturers give the option of swapping out the batteries at will.
Frequently Asked Questions
What is the best selfie drone that I can buy?
Regardless if it's a selfie drone or just a simple one, there's no such thing as the best selfie drone. You have to go through lists like the above, consider the features, pros, and cons—and then select a drone that'll serve you well.
Where can I buy a selfie drone?
At a local tech store, you'll find plenty of selfie drones to buy. Still, you might not find the ones above there and in that case, you can purchase the drone on an e-commerce website like Amazon.
Are selfie drones simple to fly?
Yes, if you select one that's built to be. Not all drones are meant to be used by beginners, but instead of selecting such, we only picked selfie drones that can easily be used by beginners and avid users alike.