This drone, the Autel X-Star Premium is Autel's latest contribution, an upgrade from their X-Star drone. The latest drone comes with improved features so users will love the increased ranges, extra features and more accessories.
With a very rich history in the world of flight, Autel Robotics has put many craft into the air. Their mission is to inspire creativity; hence the X-Star Premium drone. This drone is an example of their years of engineer experience and their dedication to deliver ground-breaking solutions in their camera drone technology.
Right now, this drone is considered one of the more affordable drones, offering you plenty at a budget price. It's priced from around $800-1200. Look around and you will realize that not all the budget drones come along with 4 K of video recording. And it's got plenty of features that a beginner to drones will appreciate. Because you need to check it out, here is all you need to know about it – it's going to steal your heart.
You need to be aware of the fact that the X-Star Premium is a Ready-to-Fly drone. Straight from the box you can start your fun already. No assembling here! Do remember though that the mobile device that is required will need to be supplied by yourself.
[rwp_box id="0″]
Autel Robotics X-Star: Quick Spec
Specs:
♦ Video Camera – 4K Ultra HD
♦ Dual GPS/GLONASS – outdoor navigation
♦ HD Live view – as far as 1.2 miles away
♦ Easy and intuitive flight
♦ You've got Autel Robotics customer support backing
♦ Designed to please, built to last
♦ Intuitive remote controller – with LCD display
The X-Star Premium is an easy drone to fly. It has an ease-of-use factor you'll love. You've got auto-take-off and landing buttons that are so easy to access right at the front of the controller. These will enable you to get your drone flying high and then to come back again, with no huge effort or struggle. And once your drone hits the air, controlling it in the air is so simple because you've got the dual joysticks. If you've got questions around any drone operations, etc., check out their knowledge base, you'll also get great tips there.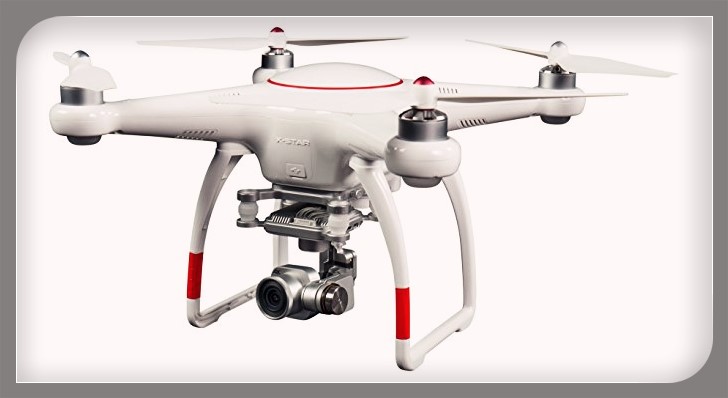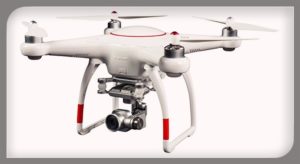 This drone has been specifically designed to get the ultimate images with flight simplicity. If you're a beginner looking for a drone that captures wonderful images from the skies with magnificent crystal-clear resolution, you've got the right drone. There might be a lot of aerial-photography drones around for you to check out, but you will find this drone different. Its features have been incorporated into the design of the drone so that you get extra function and a flight control system that is just better – that's pretty good.
It's also a nice size drone, this one, not tiny, not huge. Just right. It's got a wingspan of around 352 mm. Choose this drone in either orange or white. Owners of the X-Star Premium have been known to call their drones or refer to them as "The Flying Pumpkin" because of the orange color.  The FAA (Federal Aviation Administration) requires that drone pilots need to keep their drones in the line of sight. With such high visibility in orange, the X-Star Premium pilots might find that their Flying Pumpkins can fly at greater ranges and still maintain the visual contact. That's a plus.
Autel Robotics X-Star: Camera
Look at these specs when it comes to the camera:
♦  It covers a 108-degree FOV
♦  It is ultra HD with 4 K resolution
♦  You can take videos at 720p 240fps, 1080p 120fps, 4K 40fps, or 2.7K 60fps. What a great array of options. You can take still shots too – 12 MP.
The Autel X-Premium drone camera has been built fully into the drone.  You don't have to install it.  This drone is not compatible with external cameras like GoPro for example. But you don't have to worry about that because the in-built camera is way better than any external camera in any case.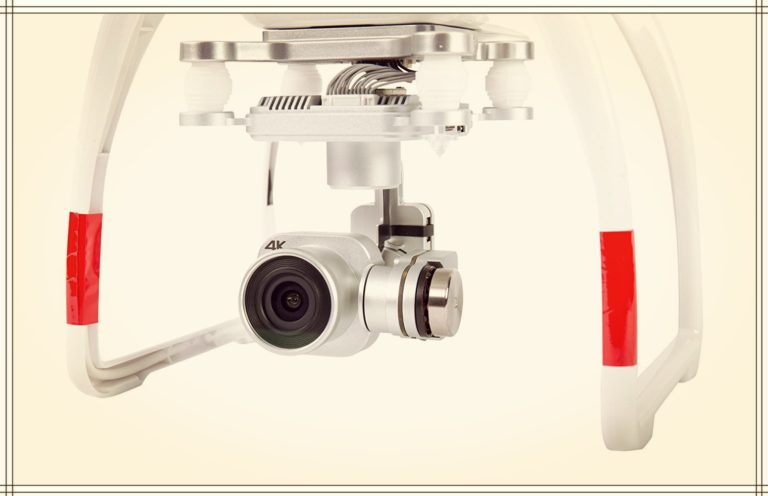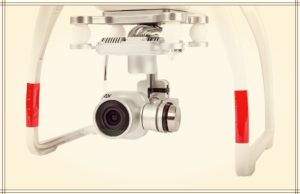 The camera's 3-axis gimbal stabilization system give you very clear photography plus videos. This is great when you are flying and you want to get shots in the wind. There is a Micro SD card which stores all your videos on and your still photos on which you can later upload to your PC. This Micro SD car can take up to 64GB of images and videos.
See what type of footage you get from the Autel X-Premium in flight in this video.
The question everybody always asks – how long can I fly for with the battery?
The battery that comes with this amazing quadcopter will give you up to around 25 minutes of flying time. You can't complain about that when you look at its size. There are not that many drones out there that are able to stay in the air this long. For instance, the Phantom 3 stays up for 23 minutes. So this is rather impressive. The charger for the battery is included with the drone and will take an hour to charge up.
The Controller
The controller has been designed with thought, like it understands what the important capabilities are – it has placed them at the tip of your fingertips.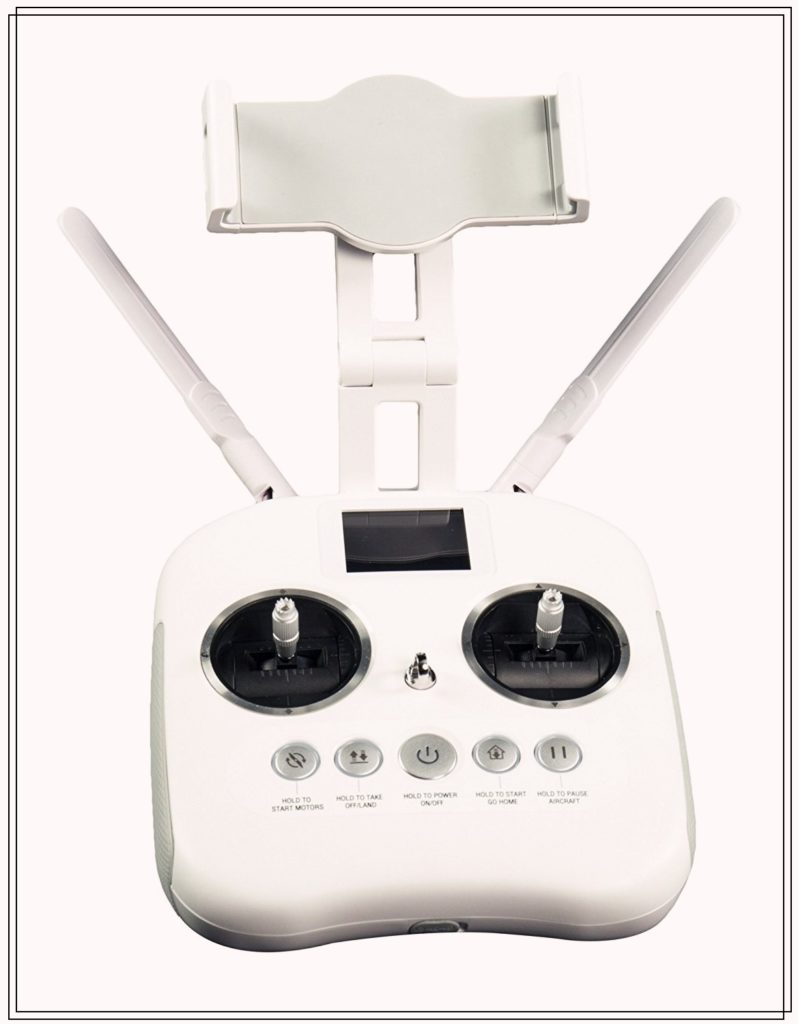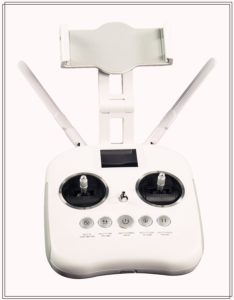 There is an operating range – up to 2000 meters with a frequency of 2.4GHz. You control the drone via the controller with your smartphone, and also the Starlink app. With the Starlink app, you are able to check all aspects of the drone so as to ensure safety and readiness before you fly.  You are also able to get a live HD stream of feed from your 4K inbuilt camera, even though you might barely be able to see your drone. Get your Starlink app from any app store.  You would need to have either iOS 8.0 or Android 4.2 for compatibility to operate the drone.
The joysticks are really easy to manipulate and to control, offering you agility with all maneuvering. You also hold on easily to the function keys. This is great for the beginner or flyers that are new to aerial photography.
There is LCD display, which comes into play from your smartphone or tablet for example, which offers you all the required information you need. You can set this up through the Starlink app. Unlike other drones that require the external device, Autel's drone has added in the LCD display to the controller. This offers important flight telemetry-data like your altitudes, ranges and remaining battery use, etc. The pilot gets the option of using the full screen of the external display so that he can view the video materials coming in from the drone.
What's the flight performance like? 
The flight performance of the X-Star Premium does fall a bit behind when it comes to some of the big name brands. The top scorers rated 9/10 whilst this drone ranked 6/10. It's not that the X-Star Premium is a bad flyer; it's just that its flying performance just felt less locked-in that other models in the same class. The orange color is fantastic, making it very visible during its flight. The taking off and landing was noted to be a bit unstable as the drone often drifted, kind of bobbing up and down. It was noted to tip on its side when it landed when tested and compared to other modes. This isn't a major disaster at all; it does make it more susceptible to breaking its propellers. These are cheap to replace, just more of a pain.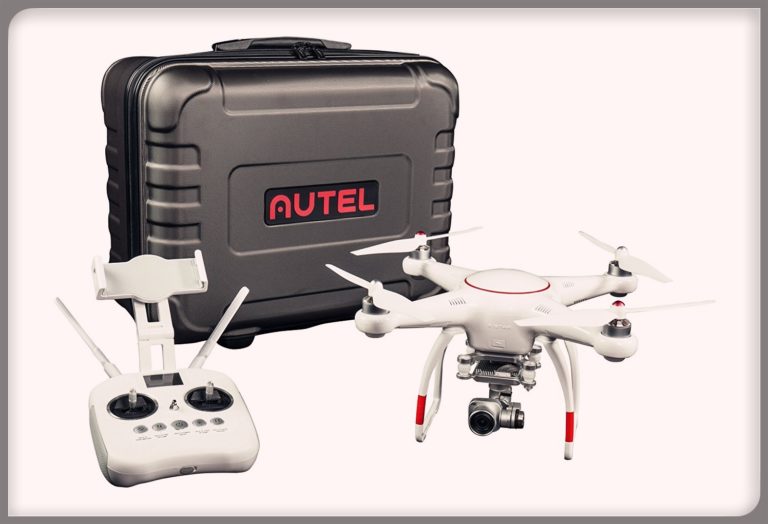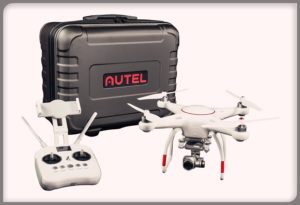 This drone also had some problems with keeping steady at low level hovering. When it gets below 20 feet, the sensors get kind of confused and it loses or gains altitudes around 2-5 feet. This problem disappears when it gets to the higher altitudes, but it is pretty annoying to users when they are trying to get in low shots. When being tested, it was shown to drift slightly when it turned, which the DJI drones seem excellent at being able to avoid. The X-Star Premium produced steady flight under testing, plus footage, using the autonomous flight modes which include cable cam and orbit point of interest. But these features weren't that smooth compared to some of the top drone scorers. But it did produce usable footage.
The automatic return-to-home function presented no problems except for a bit of an unsteady landing. The automatic return-to-home functions however should only be used if you encounter a problem that prevents you from flying the drone back yourself.
There's a trouble shooting site to help should you want to find out more about certain features and functions of the X-Star Premium. The X-Star Premium drones reaches 36 miles per hour.
Are there any special type features to this drone?
Oh yes, the X-Star Premium has the
♦  Starpoint Positioning System:This is ideal for measuring altitude and tracking both you and your drone's position. This gives you accurate flight even when there is no GPS signal available.  You've got both the GLONASS and the GPS navigation systems present. These help with positioning your drone, otherwise it will do it on its own.
♦  Featuresyou get are the Waypoints, Orbit, and Follow. These help you to control the camera on the drone and giving you the greatest shots possible.
♦  If you're a beginner, there is the Beginner Mode which you can enable. This will help you with speed and range and help so as not to lose the drone.
What are the Pros and Cons?
There do seem to be a whole lot of plusses for the X-Star Premium, but to be fair, let's look at the pros and the cons:
Prons:
Superb 4K quality
The 1-hour fast charger – not seen before
It comes with the 64GB card which is a great storage amount
One-touch action buttons which are just great for the beginner
It has twice the HD view range for live when you compare it to the original line
Cons:
♦  There is no collision avoidance system
♦  Can be costly where you buy – not so budget friendly on Amazon
♦  Somewhat short-lived batteries
♦  If you're not a technology expert, you might the compass a bit tricky to use
What are other model drones that are the same as this that I can compare?
[asa2]B01HYM4QS8[/asa2]
[asa2]B01LANE77M[/asa2]
What you get all in all with the X-Star Premium
Although being a bit pricey, this drone, with all it improvements, comes in as a better choice over the Phantom 3 Professional. Autel Robotics might be the new kid on the block as far as drones go and DJI has plenty of experience, but still Autel Robotics' X-Star Premium ticks plenty of boxes. Some professional drone users say it better overall. With its 4 K resolution videos, you won't be going wrong from the latest offering from Autel Robotics. It would be quite safe to say that moving from their X-Star edition to the X-Star Premium edition; they have achieved one big feat. It's a drone that works everything to its advantage, it's that simple.
[asa2]B01B1H82LY[/asa2]