People who had the luck to travel with drones can be a source of rich information as they can be able to tell and document about their experiences. Not everywhere around the world travelling with UAVs can be easy. In fact, there can be many types of local laws and regulations all around the world governing their usage and these must be followed whenever a person is in that part of the world.
Drones may be quite attractive for a lot of people but at the same time, it also cannot be discounted that they may behave as trespassers in certain circumstances and therefore, the usage is regulated in certain countries and areas. Having a sound knowledge of the local drone laws can be very helpful for a visitor in any visiting country so that the stay can be made more pleasurable and photography by drone can be a memorable event.
Apart from trespassing, there can also be security issues related to a drone as it is powered with lithium ion batteries and that can go awry at certain times. Therefore, care must be taken to handle the batteries carefully so that there is no such issue. As a matter of fact, most airlines and airports have laid out detailed procedures in place on how to handle drones. These can easily be followed in case if there is not much awareness available otherwise.
Moreover, from the point of view of an owner, it is very important that a drone must be kept sufficiently safe and secure so that it can be carried to its destination properly. The packaging should be done in such a way that it can stay sufficiently safe and secured and at the same time other items in a bag may not get ruffled due to it.
Regarding drones, there can be many things what you need to know and we shall look here at these aspects that can be very important for carrying a drone. Having a good understanding of these points can ensure that a person can stay relaxed and can complete a journey of a lifetime by carrying and enjoying the services of a drone.
Individuals should Understand and Respect Drone Laws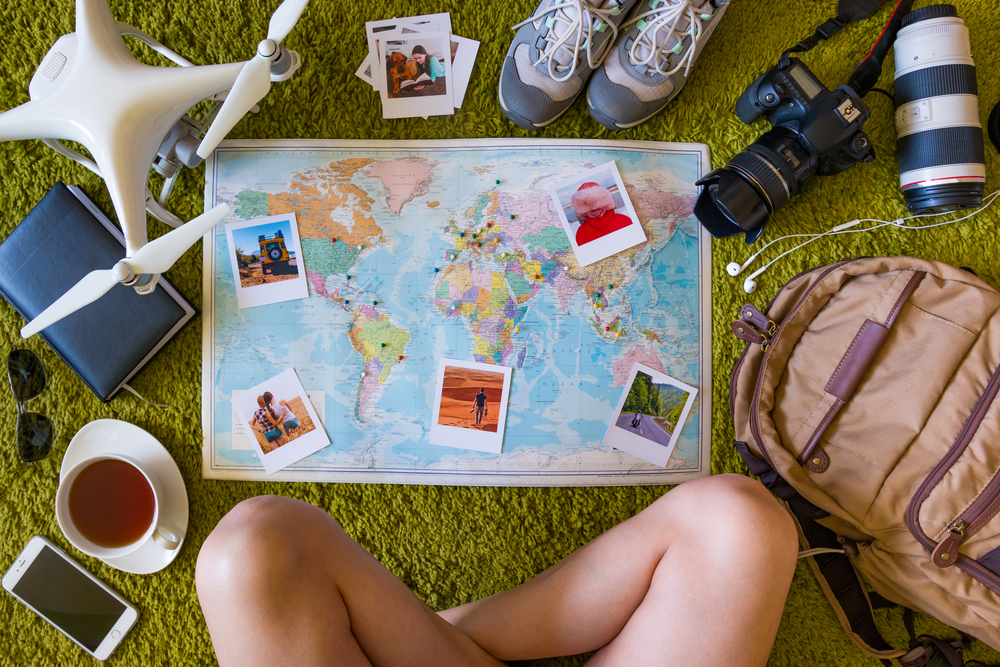 Drones are increasingly becoming popular throughout the world and there may not be a place on the planet where people may not know about it. Governments are also increasingly aware of its popularity and therefore legislations have been put into place in most countries regulating their usage.
Every day, updated rules are being made to govern their usage in many countries. Different country has different interpretation of drone's utility and hence the laws are also made accordingly. However, at most places, it can be quite a complicated process of understanding all about its legislations.
Anyway, it is important to check local laws so that there is no privacy concern, damage or injury, that may happen while flying them. Moreover, in such a case, a person can be held responsible for the mishap and a liability, fine or sentence may follow and in order to avoid these things, proper knowledge of regulation is very important.
Also, drone laws can change quite fast and therefore, it is important that a person stays abreast with all related developments in the field so that any relevant information can be received. One can also get these information through Google and before commencing a journey with a drone, it must be ensured to get updated. To stress this point, a reader may get some insights from the fact that drone usage is perfectly legal in Namibia – outside of National Park areas while it is strictly forbidden in Botswana whereas owning a drone can be enough to land up in jail in Egypt! All of this may explain the discrepancies that is there with respect to drone usage in different countries.
Pros:
1) Laws on drones can be useful to regulate its usage.
2) Mishap and accidents can be avoided.
3) Privacy of a place can be guaranteed.
Cons:
1) A drone pilot may have to travel afar for enjoying its flight.
Try to Get a Small and Portable Drone for Traveling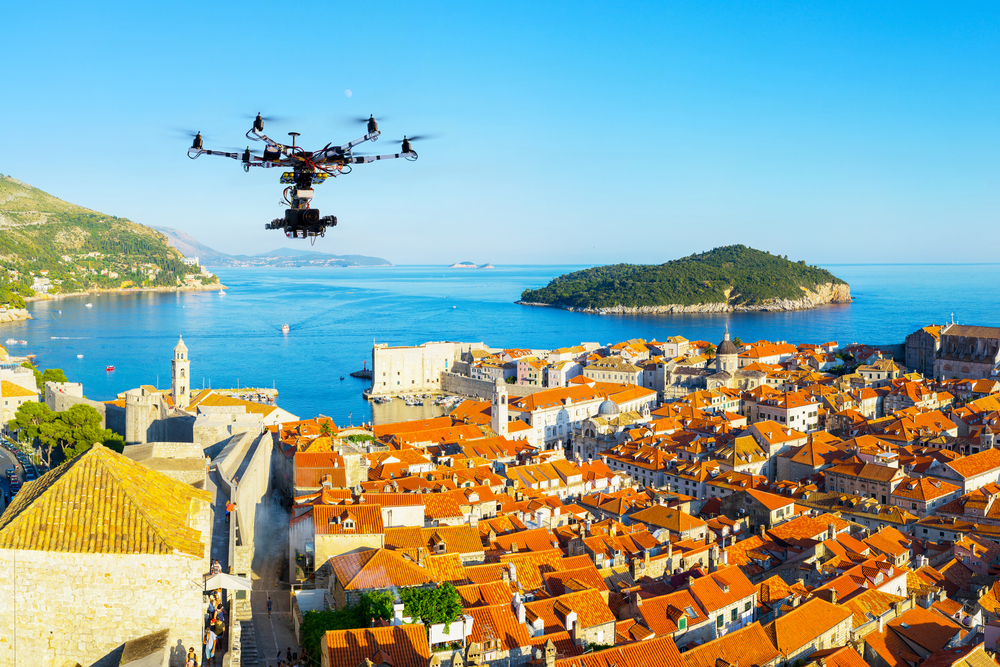 If you are planning to travel with drone, a small and portable drone can perhaps be the best way of taking it forward. On a vacation, this kind of drone can be highly desired by people due to the portability and mobility that it can offer.
The DJI Mavic is very popular due to its compactness and ease of travel. This drone can be easily packed and taken anywhere without any issue. The construction of the drone is such that it can be easily accommodated within a bag without any problem. Moreover, for an air travel or wherever baggage is restricted, this drone can be the ideal companion for take along.
It also has many advantages associated with it. First, it can be easily folded to make it a small package for easy carrying. Secondly, this drone is much quieter than many that are available in the market and so, it can travel through in a very discreet way. And finally, it comes with the trusted DJI label that can ensure sufficient safety and security so that it may seldom meet a crash.
Although picture quality-wise, the DJI Mavic may not be comparable to the DJI Phantom 4 yet it can be used at a lot of places quite easily.
Pros:
1) A small drone can be easily packed and travelled with less problem.
2) It can be a lot quieter than the advanced models and so, can operate discreetly.
3) Any small service issues can be solved without any external help.
Cons:
1) The quality of images and videos may not be the best.
Charging Time and a Few Batteries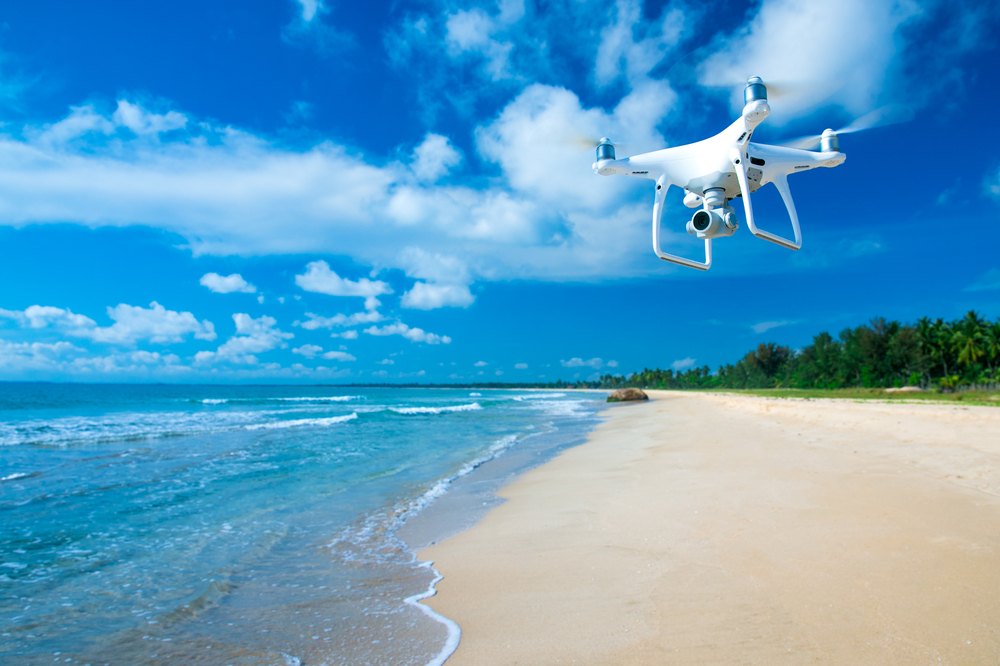 What you need to know regarding a drone is that a drone may stay in-flight for not more than 25-30 minutes at one go. Thereafter, its batteries will need charging for the next flight. The DJI Mavic as well as the DJI Phantom 4 can only be in-air for around 25 minutes and therefore, it is very important to have some extra batteries in place that can be useful in getting added flight time.
Also, charging these batteries may not be very easy and when operating outdoors, the best possible option can be a car charger for the process. Anyway, that also may not take less than an hour to completely charge a drained out battery! All of this can be very frustrating.
Therefore, it is very important to have a car charger in place that can help in charging the batteries perfectly. Also, at remote locations, there may not be any other option of charging them apart from the said method. Also, it can ensure that the time taken by it and any wall outlet for the charging will be more or less, the same.
More about DJI Phantom 4 Drone
Pros:
1) Quality flight time can be saved by having extra batteries.
2) Car charger can help in getting batteries charged quite faster.
3) A drone pilot can stay relaxed and concentrate on a flight.
Cons:
1) Every time a person may be needed to change the batteries.
Neutral Density (ND) Filters are Highly Desired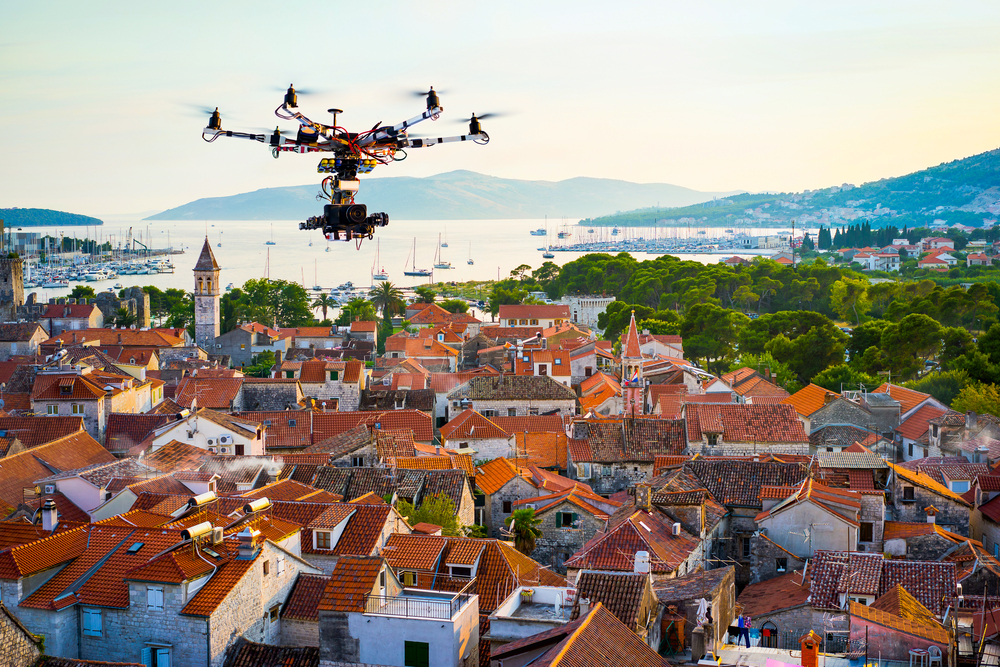 The filter of a camera is very important while you travel with drone. They may be responsible for the kind of image that is produced by it. Therefore, filters must be such that they can have a positive bearing on a photograph.
In most of the drones, there is a fixed shutter speed and aperture leaving ISO. Both these factors can be responsible for getting a balanced exposure. When pictures are clicked in bright sunlight, the speed of the shutter can be increased and thereby the footage quality may get affected. Filters may be responsible for all of this.
In case of videos too, these filters play a very important part and therefore it is important to have a correct one so that the best picture can be reproduced. Filters from Polar Pro can be very much desired due their superb quality.
Pros:
1) They are responsible for the quality of an image or video.
2) In extreme brightness as well as darkness, they have a role to play.
Cons:
1) These can be quite costly for installing in a drone.
It is Always Better to Operate It Away from a Crowded Place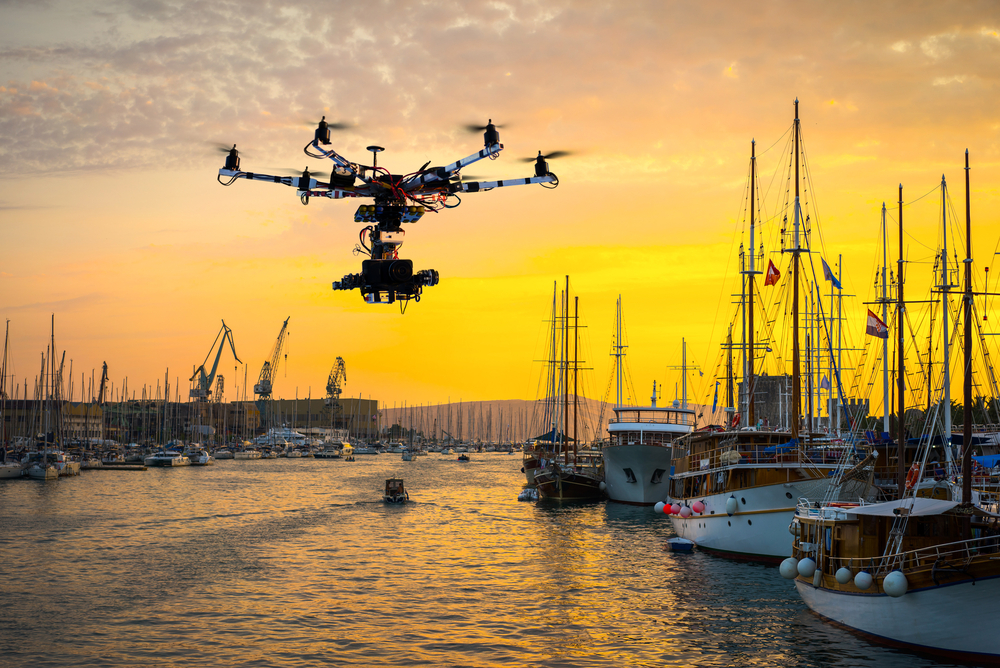 One can check local laws to ascertain whether one can fly a drone in a crowded place or not. However, most governments worldwide have prohibited drones from being flown in or near to crowded places.
This can be due to many reasons. The first and foremost being privacy concerns. People generally may not like to be filmed on a drone when outside and it can have many implications too. Therefore, most legislations worldwide have been worked in such a way that they prohibit drones from operating in or near to a crowded place.
There can also be security concerns that may have driven the decision. A drone may not always be foolproof and there is always a chance that it may crash down and cause a mishap unnecessarily. This type of an occurrence can be quite disappointing for anyone and that is the reason for them being out of any public place.
Pros:
1) Privacy concerns can be addressed in a more suitable way.
2) It can negate any type of accidents or mishaps.
3) Laws in most countries have ensured that drones are not flown in public places.
Cons:
1) If there was any security issue, that could have been addressed easily by the use of drones.
The Line of Sight and Manual Flight is Important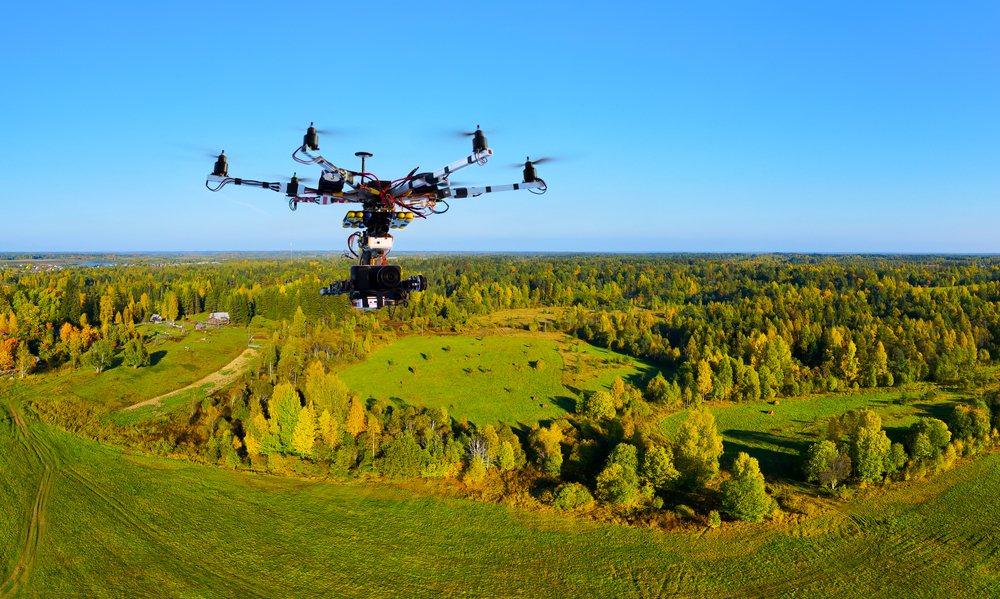 While you travel with drone, it is very important to have a line of sight and manual flight of the drone that can help in keeping it in front of the eyes at all times.
A live video streaming from the drone can be the most satisfying experience for a person and can keep on the excitement at all times. A person can see everything as it unfolds as the drone makes its way forward into the air. However, video signals may get broken off and that can happen quite a lot of times.
In such a situation, if the drone is within one's sight, then it can be easily recovered but if not, recovering it can be a challenge. Therefore, trained drone professionals always stress on this fact of maintaining the line of sight so that it can always be within one's vision.
Hence, manual flight can be the most desired way of keeping it within one's vision. No doubt there can be certain trade-offs for it but then it can be the safest way of operating a drone.
Pros:
1) One can always see the drone and locate it easily.
2) Recovering it in case of a crash landing is easy.
3) Flying manually can help in learning more about drones.
Cons:
1) The excitement may not build up in real time as one may not be able to see the drone's path.
Weather May Have Its Effects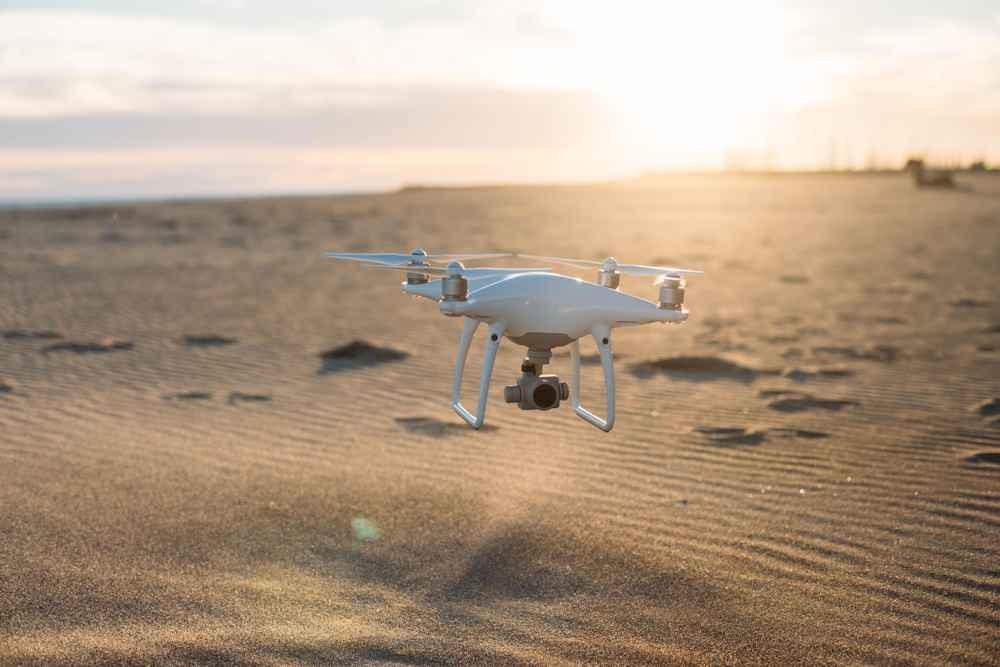 When you travel with drone, you may be unaware what weather may have to do with it. Usually, there may not be much of an effect but if there is a fall in temperature abruptly, that can very well have an impact on the drone.
Actually, every drone is made to operate within a certain specific temperature range. Below that level, the batteries of the drone may lose their charge and as a result, the performance may get hampered. If you are travelling to a zone or a country where temperature remains low, then it is always advised to ensure that batteries must stay sufficiently warm so that they don't lose their heat.
If a drone is in flight and abruptly it loses its charge then it can fall off suddenly from that height. Sudden loss of charge in battery is manifested as a low temperature condition within a drone and it must be prevented for a smooth operation.
Pros:
1) Only in very cold condition, this may happen.
2) All operations of a drone can get hampered.
3) It is important to keep the batteries sufficiently warm so that they don't lose charge.
Cons:
1) A deep discharged battery may take a long time for revival.
Try giving some time to the drone to get acclimated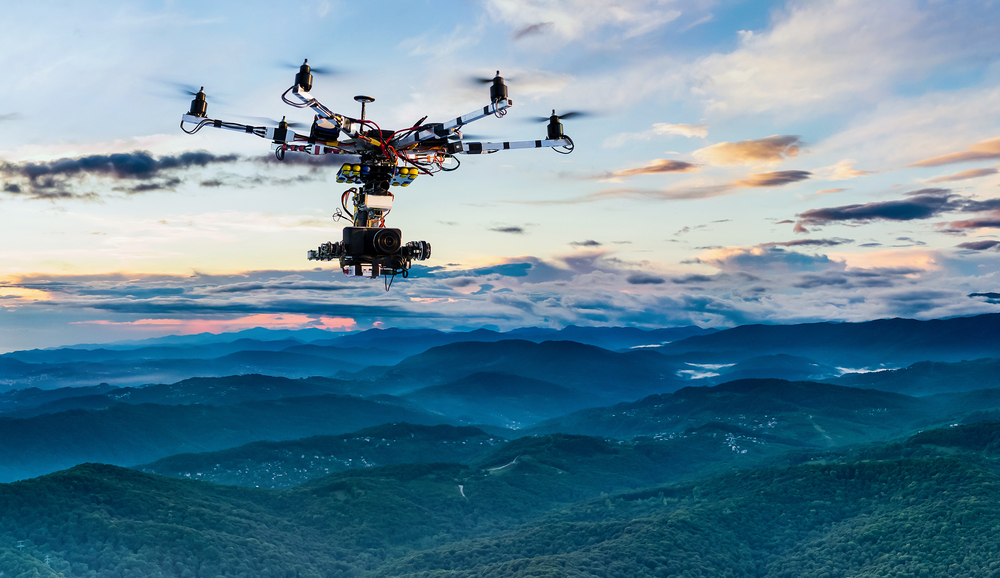 Every place may not be similar and all terrains may not be easy to shoot. Therefore, while setting up a drone at a place, it is important to devote some time so that the place can be properly understood for getting beautiful images.
For any location, there can be certain typicalities and challenges that can come to the fore while shooting. Spending some time at a place can offer a fair idea of what to expect from it. Also, experience of different places can be different and so, a drone can be a beautiful way of understanding a place.
Pros:
1) Spending time at a place can be useful for understanding it.
2) Different places can be planned for shooting.
Cons:
1) It can take up a lot of quality flying time by just doing nothing.
A Drone can be Taken as a Carry-On Luggage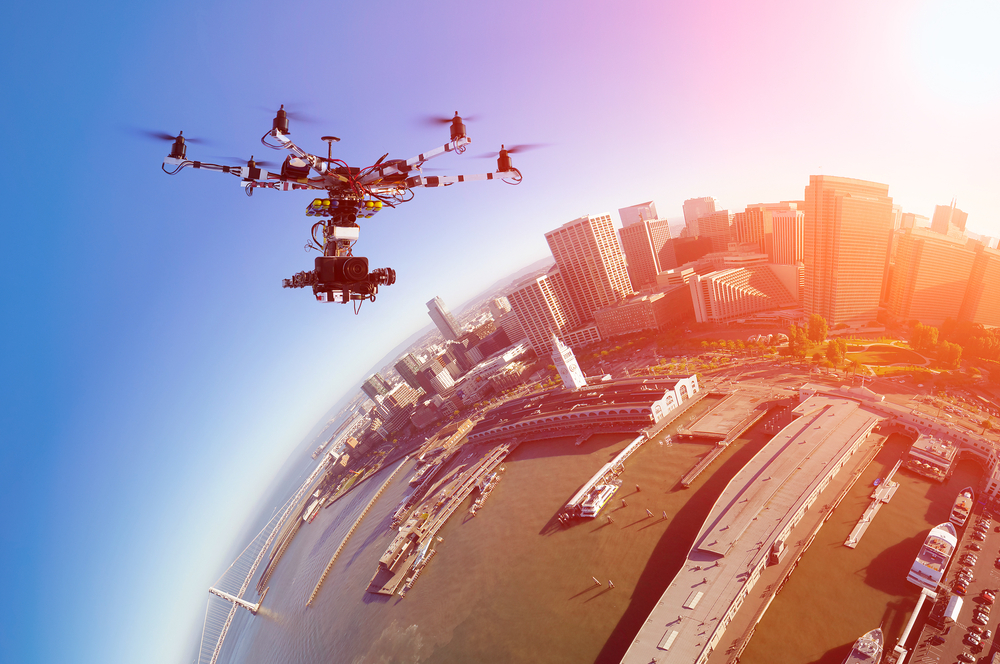 A drone can be a fragile and costly item and so when anyone travels with drone, there can be certain other aspects to it. In an aircraft, unless otherwise stated, it can always be a good idea to keep a drone as a carry-on luggage. There can also be typical restrictions on the number of batteries that a person may carry with him.
This may be due to the battery of drones that contain Lithium Polymer. The said substance can be highly susceptible to fire risks and many different airlines have regulations in place for their transportation.
There are charging bags that may be available and can act as fire retardant options. Batteries can easily be stored in them during the journey.
Pros:
1) A drone pilot can be assured of the drone's safety.
2) Batteries can stay sufficiently secured so that there is no risk for anyone.
Cons:
1) If caution is not observed, Lithium Polymer batteries can be a travel risk .
Having a Study Case is Always Helpful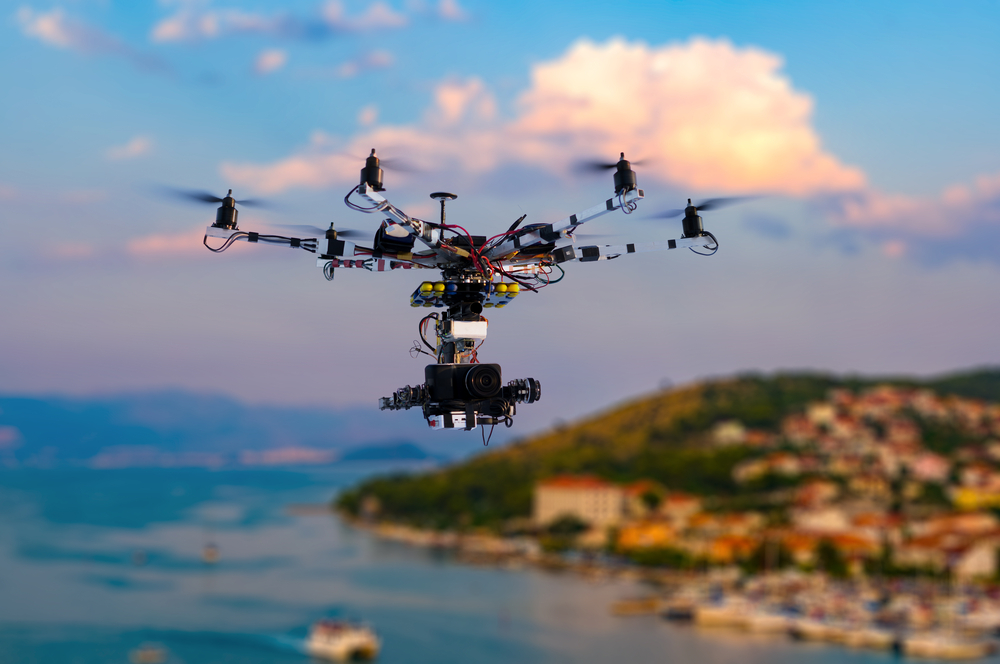 What you need to know regarding a journey is that a drone case should be rugged and sturdy so that there is no effect of any mechanical or any other type of shock on the drone inside it.
People who do a lot of journey should particularly ensure this point and pay attention to it as it can be a wise decision to invest in a strong casing and a bag. It is a good idea to get a bag that can accommodate the drone and hence all consideration regarding the bag size should be made in advance.
Many bags are available online and a person can get a suitable one depending on the drone that has to be carried along.
Pros:
1) Drones are fragile items for which casing may be needed.
2) A bag can help it in keeping secured.
Cons:
1) The final weight of a bag can increase substantially due to the drone and other items.
Airport Security can be Quite Strict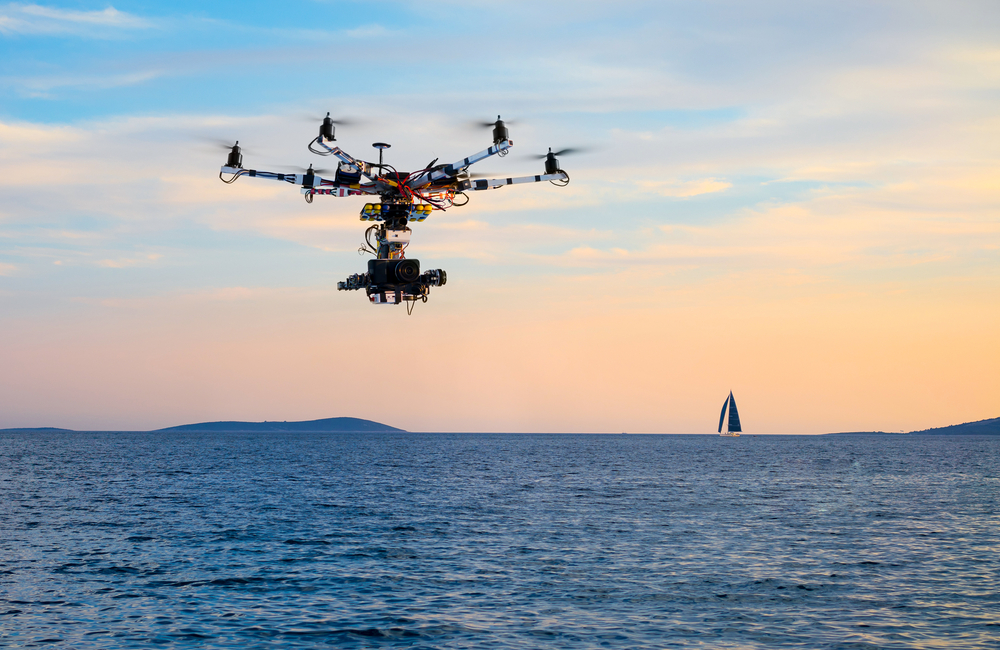 Most countries have a stringent security check in place, as far as airport screening is concerned. When you travel with drone, this can be quite an issue as every other security person at the airport may want to know what is being carried inside the bag.
It is always advisable to be polite with them and show the drone and its batteries so that they can be assured of the item.
Moreover, it can also be helpful to take out the batteries from the drone and keep it separately in a security bin so that delays can be minimized.
Pros:
1) The drone and its batteries can be shown to the security.
2) It is a good practice to disconnect the battery from the device during the journey.
Cons:
1) All of these processes may take a long time to get completed.
It is Important to Respect Others Watching the Drone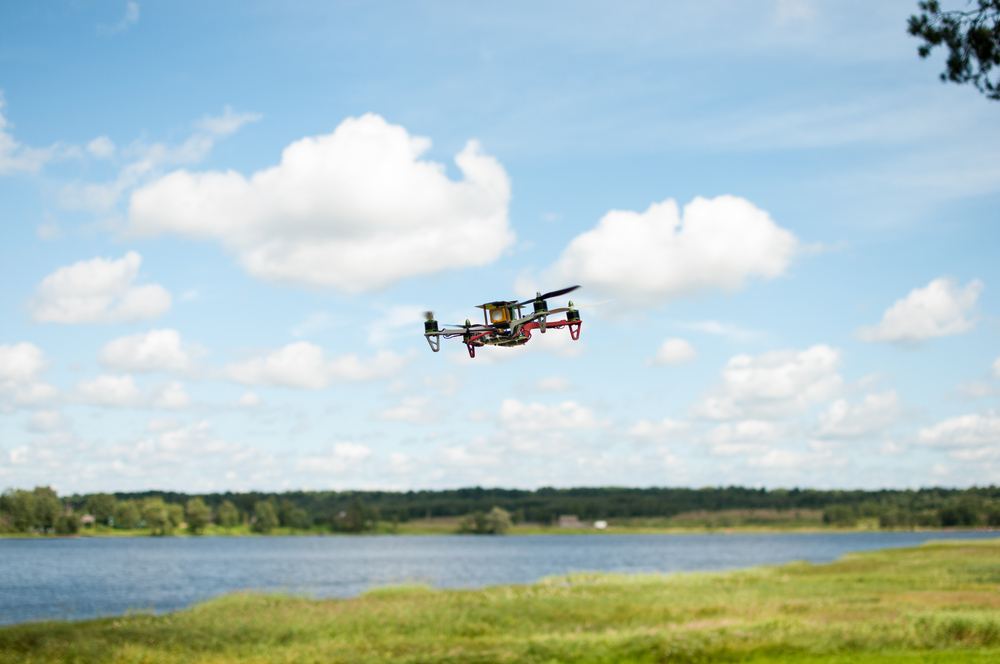 Apart from knowing the local regulations, what you need to know is that at every place around the world, there can be some local people who may be interested in drones. Drones are a new travel addition and therefore it can attract a lot of people towards it.
People can be curious regarding a drone and it can also be a nice way to start a conversation in an alien land. Who knows, a new friend can be made during those conversations! Hence, it can be a good way of meeting people in a distant land.
Pros:
1) New people can be met in a distant land.
2) A whole new experience can be created.
Cons:
1) At times, it may be a bit disturbing if one may have to concentrate on a job.
Frequently Asked Questions
Is there any law that prohibits carrying a drone?
Yes. In certain countries around the world, carrying a drone may lead to legal proceedings or even a sentence. It is important to learn the prevailing drone laws where a person is planning to visit.
Section 333 is given by the FAA and it is a request for getting an exemption from the prevailing laws in place. Within the US, many businesses can legally procure a drone. For this, they must get an FAA authorization under the section 333.
Does a drone need to be registered?
Yes. Within the US, if the weight of a drone is more than 0.55 pounds, then it must be registered. A remote pilot airman certificate is needed for flying such a vehicle.
Conclusion
Throughout the article where a person may travel with drone, it can be seen that taking a drone on a vacation can be very satisfying and pleasurable. Many types of photographs and videos can be created using it that can help in looking at a place from a new direction. As we all know, the Phantom 4 can be an ideal companion on any vacation but then travelling with it can be distressing at times. Having the DJI Mavic can also be quite satisfying and if there is not much space, then this is the drone that can be the best while travelling.