Drone Comparison Charts: Best Drones of 2018
The drone market is currently seeing many inventions, and there is so much variety for the customer. You will get everything from FPV drones, video recording drones, waterproof drones, drones that can be used for search and rescue, and drones for beginner drone pilots as well as hobbyists. The prices are also another thing one needs to look into and make the wise decision.
Read also these following linked reviews are grouped with different types to make it easier to stick to your requirement to find your drone:
We have seen drones come and go, reviewed over 90% of them in different price ranges, and features. Today, we will look into comparing different drones, and the features that make them great drones. We have been undertaking a study where we seek customer feedback on their experience with the drone, as well as the company regarding customer service, the extra accessories that come with the drone to sweeten the deal. We also put drone enthusiasts who fly drones as part of their professional duties. This post will give you the much-needed insight by comparing different drones and their features. So let us get into it, here is our take on the best drones by comparison.
Which Are the Best Drones?
There are drones for all types of uses, but there are those that will offer the whole package. Here are the types of drones that you will get in the market that will have you rearing to get out and fly.
Best FPV Drones
This is the best type of drones, they are perfect for drone pilots, cinematographers, and professionals who need to inspect work that is either too high in the air or well below the earth. Most will come with a camera, while others will give you the option of a gimbal where you can mount your GoPro or any other action camera. These are the best drones by comparison.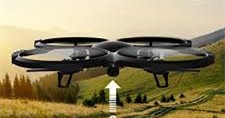 Features
Weight: 2.6 pounds (1179 grams)
Dimensions: 9.9 x 35.6 x 40.9 cm
Battery: 350mAh Li-Po
Battery Flight Time: 6-9 minutes
Remote Frequency: 2.4 GHz
6-axis flight control system
3D lock
Camera: 2MP HD Camera
Max Video Resolution: 720P 30 fps
Manufacturer Recommended age: 14 years and beyond
4GB Micro-SD card
Price
The UDI U818A is a fairly priced FPV drone, and it is one of the bestselling FPV drones on Amazon. It has earned an average of 3.9 stars out of a possible five stars.
Pros
Con

Headless/IOC function
Elastic-plastic blade protector
Two batteries for extended flight time
Android and iOS compatible

Most sellers do not ship it to all the countries
Conclusion
This is a perfect drone for people with varied drone flying experience. With the increased interest in drone flying, the UDI 818A with its protected rotors and Headless/IOC function, you get uninterrupted forward direction. The 14 years shelf life makes it the FPV drone with the best value for your money. It will operate optimally at between 80 and 100 meters above the ground.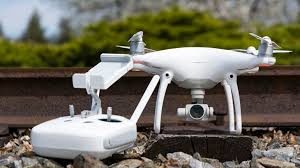 Features
Dimensions: 15 x 8.7 x 12.8 inches
Weight: 8.8 pounds
Camera sensor: 1/2.3'' Effective pixels 12.4MP
Battery: 1 Lithium Polymer batteries
Video transmission system: Built-in DJI Lightbridge Video Downlink
Manufacturer recommended age: 14 years and above
Price
There is hardly any FPV drone that comes close to what the guys over at DJI can do. They fit the most advanced drone technology in this tiny drone, and it will blow you away every time you use it. It is arguably the best drone in the market, and there is a possibility that only they can improve on their best.
Pros
Cons

Intelligent flight support systems
3-axis- u-frame camera stabilization
Advanced aerodynamics that helps in ensuring stability
Integrated long-range transmission
Record video, capture photos and save to your device
Compatible with Android and iOS tablets and smartphone devices
Extended flight time
Obstacle avoidance system

4K is for video only
Only one battery provided
Conclusion
The Li-Po battery is a good one and with the 28 minutes of flight time at top speeds of 45 mph, it is a good FPV drone. However, you do not get an extra battery, which means that you have to wait at least two hours before the battery charges up fully. You can lock on moving subjects and thanks to visual tracking, the drone will track them, and all you have to do is to stay n range of the drone to capture the footage.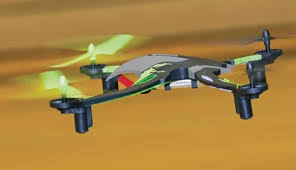 Features
Dimensions: 11 x 18 x 6 inches
Weight: 2 pounds
Battery: 3.7 v 700mAh Li-Po battery
Flight time: 10-12 minutes
Camera: 1280 x 720 resolution
Remote frequency: 2.4GHz
Manufacturer recommended age: 15 years and above
Price
Given that there are very few ready to fly drones, it makes sense to get it, and the price is pocket-friendly. It will surprise you what this drone can do compared to the more expensive options in the market.
Pros
Cons

High maneuverability
It is a ready to fly drone
HD Camera
Bright color-coded LED lights
Four flight modes
Sunlight shade

No extra battery, which means there is an extended period of downtime
Conclusion
Dromida continues to give updates on their already amazing drones, and they always come back with a better drone than the previous model. It is fairly priced, and it is one of the best buys in the FPV drone market.
Best GoPro Drones
There are the drone manufacturers that make drones for use with GoPro action cameras, especially the Hero3, Hero3+, and the Hero4 cameras. The drones are engineered in a way to ensure that they offer maximum performance and features such as autonomous flight modes that allow you to focus on getting the best footage from your GoPro camera. GoPro had launched their drone (GoPro Karma) for use with their GoPro action cameras, but they suffered a rocky launch, and the customer reviews led to the company to recall a large number of the drones sold.
There is news that the GoPro Karma might be making a comeback, however, before they do a re-launch the GoPro Karma, you can get the pre-owned first model from various sellers on Amazon, at massive discounts. Here are the best GoPro drones by comparison.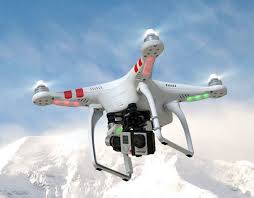 Features
Dimensions: 11 x 11 x 7.1 inches
Weight: 2.43 pounds
Battery: 5,200 Li-Po batteries
Flight time: 28 minutes
Remote Controller:
Manufacturer recommended age: 14 years and up
Price
Despite DJI having other new models, the Phantom 2 V2.0 remains as their best GoPro drone. For $399, it is still the best GoPro drone on the market.
Conclusion
The Phantom V2.0 still holds the top position as the best GoPro drone in the market. It offers amazing functionality at a fantastic price, so get yourself the DJI Phantom 2 V2.0 and be ready to rule the skies with your GoPro.
Pros
Cons

Return to Home feature
Highly receptive controls
Stable Go Pro mounting platform
Handy autonomous features
Powerful battery with a better than average flight time

Does not ship to all countries
Lacks anti-collision technology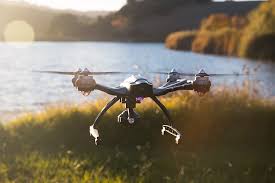 Features
Dimensions: 20 x 16.5 x 8.3 inches
Weight: 2.5 pounds
Battery: 1 Li-Po battery
Flight time: average 20 minutes
Remote controller: ST10+ Ground Station
Manufacturer recommended age: 10 years and up
Price
The Typhoon G goes for over $500, and it is a fair price given that the gimbal is part of the package. This is one of the best drones from Yuneec, and you will have fun with your GoPro.
Pros
Cons

The gimbal is included in the package
Various flight modes
Great flight stability thanks to altitude hover and the 3-axis gimbal
FPV with LCD screen on the powerful ST10+ Ground Station
Live feed streaming

Bulky and heavy
Low flight time than expected
Conclusion
The Typhoon G is a great GoPro drone to add to your collection though it is a letdown when it comes to the battery capacity gives it an average flight time of between 15 and 20 minutes. Otherwise, this is one of the best buys in the GoPro drone category, and it is ready to fly, so you do not have to assemble it.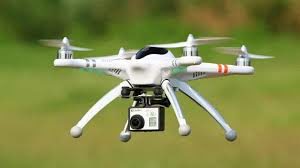 Features
Dimensions: 11.4 x 11.4 x 8.1 inches
Weight: 6.75 pounds
Battery: 3S 5200mAh 11.1v Li-Po battery
Flight time: An average of 25 minutes
Remote controller: Devo 7 2.4GHz seven-channel transmitter
Manufacturer recommended age: 14 years and up
Price
You can get the Walkera QR X350 Pro FPV for $549.96 a superb price to pay for an amazing drone. It is one of the bestselling GoPro drones and you ought to get yours while the stock lasts.
Pros
Cons

Advanced GPS system
Impressive battery life that gives a better than average battery life
Easy to fly and navigate
Compatible with iOS and Android devices
Excellent autonomous flight modes
Auto takeoff and landing
Ready to fly meaning there is no assembly required

It takes approximately 4 hours to charge the battery
Conclusion
The Walkera QR X350 Pro FPV is an amazing drone, with the easy to use flight controller, it is perfect for beginners, and it gives experienced professionals precise control of the drone's flight path. However, you can choose the autonomous flight modes if you want to focus on getting the GoPro to take the best footage or stills.
Best Waterproof Drones
Most of the drones on the market are designed to fly over land, and this can be very limiting for drone hobbyists who wish to fly it from their boats, on the beach and over large bodies of water. Waterproof drones come with various advantages includes undersea research, fishing, and they can carry a life vest to a person thrown overboard. Here are the best waterproof drones by comparison.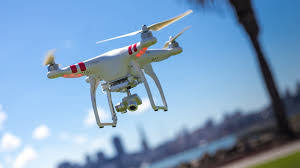 Features
Dimensions: 500 x 120 x 230 mm
Weight: 22 pounds
Battery: 4S 4200mAh Li-Po battery
Flight time: 20 minutes (without load)
Remote control: 2.4GHz 8 Channel remote controller with a 7-inch video monitor
Manufacturer recommended age: 1 year and up
Price
The drone goes for $799 on Amazon, and it attracts a $15.49 shipping charge, but it is worth the money. It has an amazing 5/5 star rating, and this makes it worth the money.
Pros
Cons

It is waterproof
Made from lightweight but sturdy materials
Brushless motor
Powerful battery
Better than the average payload
First person view capability
Altitude hold
Smartphone compatible

Less than desirable 2-axis gimbal
Conclusion
This is an amazing GoPro drone to have since it offers exceptional functionality, and you do not have to steer it away from the water. It can be used for fishing, search, and rescue delivering life vests to persons thrown overboard, as well as in underwater explorations. It also means that it will go anywhere you want it to for that perfect shot.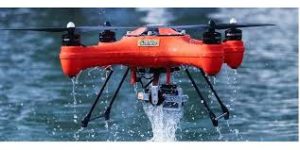 Features
Dimensions: 24 x 7 x 19 inches
Weight: 14.2 pounds
Battery: 4S Li-Po battery
Video Resolution: App Control 1920 x 1080 (30/60p), 1280 x 720 (30/60p)
Remote control 2880 x 2160 24p, 2560 x 1440 30p
Picture resolution: 14 megapixel (4320 x 3240) 10 megapixel (3648 x 2736) 5M (2592 x 1944)
Maximum Ascend speed: 4m/s
Maximum descend speed: 3m/s
Maximum flight time: 16 minutes
Remote Controller: S3 flight controller 2405-2475HMZ
Waterproof level: 600 mm
Price
The Splash Drone 3 is not the typical drone that beginners can pick up and fly, but it makes better sense in the hands of a professional. You can get it on Amazon for $1,699, and you can have all the fun you want on land as well as on the high seas.
Pros
Cons

A waterproof camera capable of taking 4K quality videos
Ready to fly
Sturdy quick-release rotor blades
Stainless steel parts
All-in-one FPV remote controller with LCD screen
Easy and safe to fly
Durable waterproof frame

Less than reliable customer service
Lacks extra batteries and rotor blades
Conclusion
The Splash Drone 3 is the best water quadcopter drone thus far. It can carry items up to 2.5 pounds (1 Kg), it can be used to carry a life vest to a person or drop bait when fishing, thanks to the remote release feature. However, there are complaints about the customer service from Swellpro, but despite that, it is a good drone to have, and it does not cost an arm and a leg.

Best Nano Drones
While you might be familiar with the larger drones, there are Nano drones that pack breathtaking technology that will leave you surprised. Nano drones pack all sorts of features, and you will find everything from high tech drones to simple and easy to use. Most of the Nano drones in the market use 3.7v Li-Po batteries, and they give an average flight time of between 5 and 7 minutes. Here are our best Nano drones by comparison.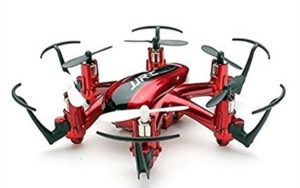 Features
Dimensions: 6.4 x 6 x 2.7 inches
Weight: 11.7 ounces
Battery: 3.7v Li-Po battery
Flight time: a maximum of 7 minutes
Remote controller: 2.4GHz transmission with four channels
Transmission range: 30 meters
6-axis gyro stabilization system
Price
The Original JJRC H2O Nano Hexacopter goes for $20.51 and an additional $0.99 shipping fee on Amazon. Follow the link below to make a purchase.
Pros
Cons

Rolling 360-degrees and sideways flying among other aerial tricks
4 LED lights to locate it especially when flying it in the dark
Better than average flight controller transmission range
Acceptable flight time from the battery
One key return function
Can be charged with the typical USB cable connected to a computer

You will have to buy the AAA batteries that power the flight controller
Conclusion
This drone is perfect for when you are trying to fly without distractions. You can fly it indoors as well as outdoors, and you will love the 6-axis gyro stabilization system. Unlike most drones that use f propellers, the Original JJRC H2O Nano Hexacopter comes with six propellers, and this allows for better flight stability, and maneuverability.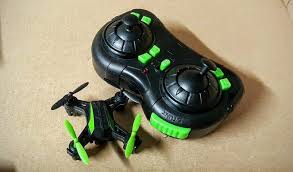 This is designed for drone hobbyists keen on agile flying without spending a pretty penny. It packs a host of sophisticated technology, and it is perfect for beginners or drone pilots looking for a new flight experience. It comes with multi-dimensional functions such as a camera transmitter as well as landing skits
Features
Dimensions: 2.7 x 7.8 x 9.8 inches
Weight: 250 grams
Battery: 3.7v 100mAh Li-Po battery
Remote flight controller: 2.4GHz
Transmission range: 20 meters
Price
The Sky Viper is available on Amazon for under $50, and it is the best Nano drone buys you will ever make. Find see the link for the prices and accessories.
Pros
Cons

Precise and adjustable sensitivity allowing 50-100% speed range
Agile and stable flight
Flies indoors as well as outdoors
Duraflex frame
Amazing aerial flights
3-axis gyroscope and 3-axis accelerometer
A dedicated Stunt button

The flight time is dependent on the battery used
Lacks propeller guards
Conclusion
The Sky Viper Nano Drone is a versatile Nano drone that you will love. It is adaptable meaning that you can fly it indoors as well as outdoors. It is also price friendly, and it suits everyone who is a novice or professionals looking to beat the monotony of flying the typical drones.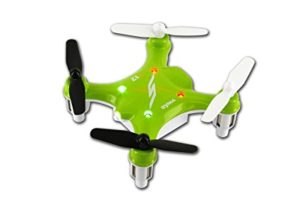 This Nano drone is perfect for drone enthusiasts looking to have their first go at drone flying. It is designed to be used inside. It comes with various features such as protective rotor blade protection, and so you do not have to worry about the drone leaving holes in your walls.
Features
Dimensions: 8.7 x 1.5 x 3.9 inches
Weight: 10.7 ounces
Battery: 3.7v 100mAh Li-Po battery
Flight time: 4 minutes
Remote controller: 2.4GHz transmission with up to 4 channels
Transmission range: up to 20 meters
Price
You can get the Syma X12 for under $30 on Amazon plus free shipping. See the link below for the Amazon store selling the Syma X12.
Pros
Cons

Protector rotor blades guard
Perfect for beginners
Charge the batteries with the typical USB cable
Low voltage alarm
6-axis gyro stabilization system
3D 360-degree rotation functions
360-degree eversion

Limited flight time
You have to supply the flight controller's batteries
Conclusion
This is a perfect drone to give to a child or first-time drone pilots. The fact that it is designed for flying indoors makes it perfect for people dwelling in apartments in the cities, as well as when it is raining or snowing and you cannot go outside. When making the purchase, you can request the seller to gift-wrap it for you, and it will be the perfect gift this holiday season.
Criteria for Evaluation
The drone market is getting more competitive with drones of various sizes functionalities and prices. It was not an easy task coming up with this list. We had to invest time and resources asking for feedback from middle-income level drone hobbyists as well as different professionals to come up with the list. We also compared reviews made by drone enthusiasts, and we got drone test pilots to fly and give their unbiased reviews. All this hassle was to acquire data on the specs and the handling of the drone. Afterwards, we used the following criteria to compile this list of the best drones by comparing all the popular types of drones available.
This was the first item that we considered since we understand that even the most experienced of drone flying professionals will be stuck in the first few tries. We looked for the drones that come ready to fly that also required little or no configuration before flying. Most drones on this list will recalibrate the camera or the gimbal when it powers up, and take off with ease. All the drones on this list have Android and iOS mobile apps that help you to calibrate and control the drone.
The flight times will vary with the type of drones and on this list, we have drones that have flight times starting at 4 minutes to over 20 minutes. The flight time is dependent on the battery power, and it helps to have an extra battery to minimize the drone's downtime. For some of these drones, you will have to buy an extra battery while some manufacturers will include one or two extra batteries and a charging hub.
Crashing a drone is a painful thing, and that is why drone manufacturers are trying to mitigate the issues arising from crashing a drone. We considered the drones that have the anti-collision technology to brake and maneuver around the obstacles in their way. Others have rotor blades protection to avoid damaging the motors and making holes into your walls. This ensures that the drones stay safe from crashing into obstacles in its flight path.
We considered the smart features the drones had to offer the middle-level consumer and added them to the list. We looked into drones with autonomous flying, which allows you to focus on getting the perfect shot, and to hover for sharper stills. We also looked at the maneuverability offered by each of the drones as a factor.
To lessen the burden of downloading the media from the microSD card to your computer or phone, all the drones on this list have Android and iOS apps that allow you to configure the drone to your specification and record the videos and stills straight to your device.
Tips for Buying a Drone
No matter how much you are willing to spend on a drone, you ought to get your money's value. Some manufacturers will quote a hefty price tag and back it up with extra accessories. However, others will hardly provide the accessories you need, and they will try to convince you of the quality only for them to come up short.
In every industry, there are market leaders, and they take their brand image seriously. Go for trusted brands that keep upgrading their drones with new technology. Unknown brands that are just starting out will have a myriad of issues, and they will be at pains to offer the right service. This becomes crucial especially when buying the drones on an e-commerce site. With our years of experience in drone flying and reviews, we have provided a link to trusted sellers on Amazon.
This ought to be the last thing to consider. You need to have the specs in mind of the drone you want then do your research and compare it with other drones in its category. Make a price comparison and looking into the accessories included and the functionality of the drone.
Read also these following linked reviews are grouped with different types to make it easier to stick to your requirement to find your drone:
Frequently Asked Questions
Q: How do I identify the best drone seller?
A. The number of drones on offer in the market is be overwhelming. It does not help that manufacturers and sellers are shoving their products in your face. We have broken the information to explain the industry jargon as well as gone the extra mile to provide a link to reliable sellers on Amazon. However, be sure to see that they ship the drone to your country and make the proper arrangements.
Q: How do I buy the best drone?
A: If you have ever owned a drone then you know what to look for in your next buy. For a first time buyer, it is much harder getting the best buy in the first strike. Whether you are a beginner or you have had a few drones before, with our review of the best drones by comparison and the criteria we used to compile the list will help you in making the right choice.
Q: How do I make the battery in my drone last longer?
A: Most drones use smart battery chargers that stop charging after the battery gets full. However, avoid leaving the battery on the charging hub; it takes on average 2 hours to fully charge a battery. Leaving them on will overcharge it and hence reduce the lifespan of the battery.